FLIFT 8 Ton 10 Ton 12 Ton Lithium Battery Operated Electric Forklift With Good Price
Date: 2022-02-23 View:
FLIFT 4 wheel 8 ton 10 ton 12 ton lithium battery electric forklift truck for sale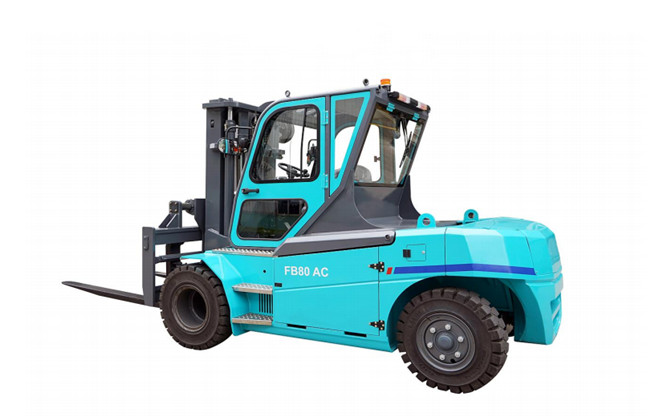 FLIFT lithium battery forklift use of imported Kessler's bridge box integrated transmission, the United States CURTIS controller, Haihon multi-way valve and other high-quality components, unique dual-drive driving dual-pump hydraulic system and steering priority system and other advanced technology, widely used in airports, postal, railway, food, tobacco, manufacturing and other industries, Particularly good for noise-limited areas where frequent stacking is made indoors and between shelves.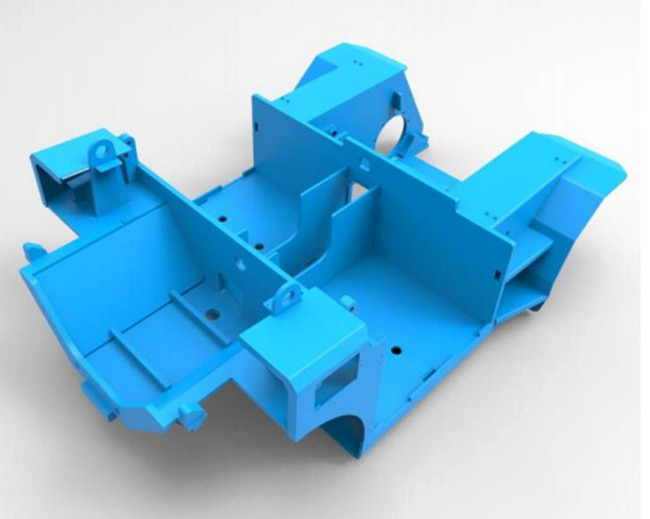 The body adopts the center battery frame, welded by highstrength steel plate into the side beam rectangular structure, has a strong body rigidity, makes the whole vehicle have better smoothness and safety.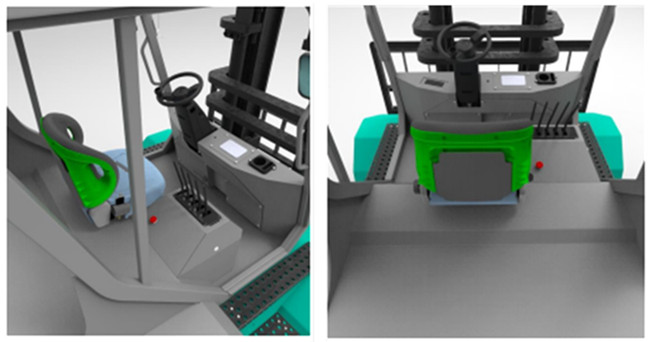 Ergonomic operating space layout, right hydraulic joystick and safety power-off switch, flat foot plate layout, for the operator to create a comfortable driving experience;
The adjustable front and rear clad seats (with an adjustment range of up to 150mm) and the ergonomically designed adjustable steering wheel provide the right driving position for drivers of all sizes.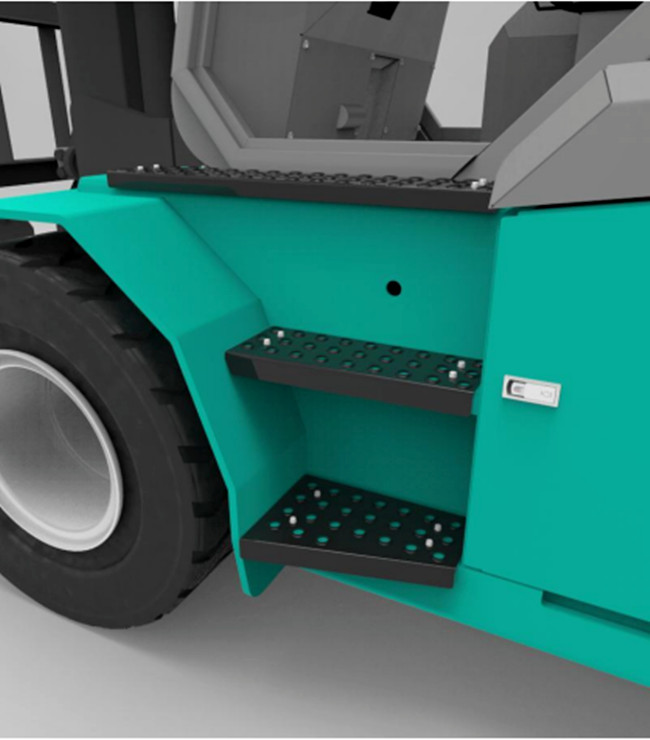 Due to the high body, the 8T-12T trams are equipped with a specially designed three-tiered on-deck pedal structure to facilitate the operator to easily get on the bus, three-step in place.

The use of Minnan drive motor, advanced dual-motor drive unit, can maximize the climbing and driving performance of the whole vehicle, torque, more powerful; Kessler imported bridge box all-in-one high performance drive system, compact structure, quality assurance, higher transmission efficiency.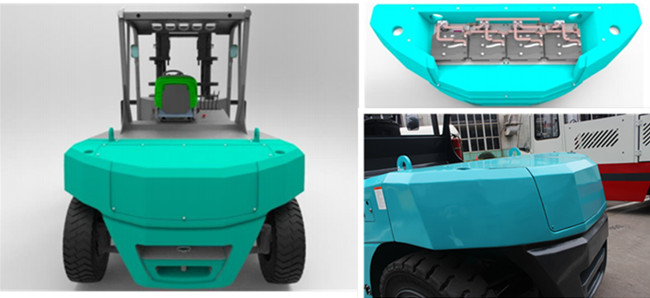 The steel plate forming cover closed controller, strong and durable, can effectively protect and seal the controller, and easy to repair.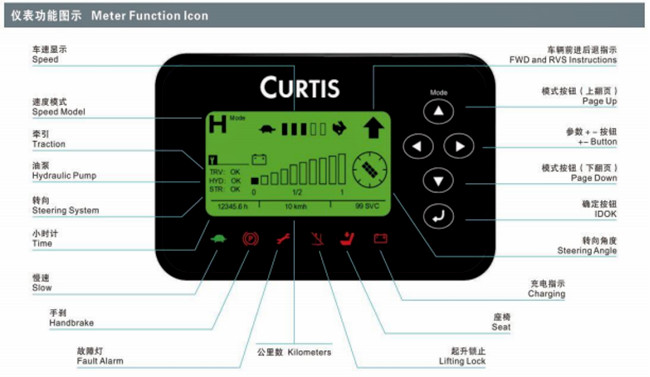 Standard with CURTIS waterproof, dust-proof intelligent liquid crystal meter, can display the vehicle operating status, fault detection and other machine interaction information, efficient response to the real-time condition of the vehicle.


Comparison of performance between lithium and lead-acid batteries

| | | |
| --- | --- | --- |
| Comparisons in all respects | Lithium phosphate battery | Lead-acid batteries |
| Eco-friendly performance | Production and use of the link without any pollution and emissions; degradation, recyclable. | There is a hidden danger of lead pollution in the production chain; Use the process to release acid mist to pollute the environment. |
| Life | Charging cycle more than 3500 times, the capacity is still more than 75%. And the attenuation rate is multiplied and slows down, eliminating the need to replace the battery for 10 years. | Domestic 1000-1200 times, imported more than 1500 times; If improper maintenance, life is greatly reduced. |
| The working environment | The discharge efficiency is more than 80% at 20 degrees C, and even if the temperature is as low as -40 degrees C, the discharge efficiency is more than 60%. | The discharge efficiency at -20 degrees C is only 50%, and lead-acid batteries can barely discharge when the temperature is as low as -40 degrees C. |
| Efficiency | Charging efficiency of up to 95%, 100% discharge. | Charging efficiency is about 70-80%, discharge depth is about 80%. |
| Security | Meet safety standards for electric vehicles, withstand extrusion, the most stringent safety requirements for needles, fires, etc. | The process is used to discharge hydrogen, which is aggregated indoors the potential for an explosion. |
| Charging performance | Can be charged and discharged at a large rate. The battery can be combined according to the voltage, current, capacity, multiply and other requirements of the forklift demand. Maximum 2C multiply charging and maximum 5C multiply discharge. | Charging takes about 10 hours and cannot be recharged quickly. |
FLIFT forklift CE approved: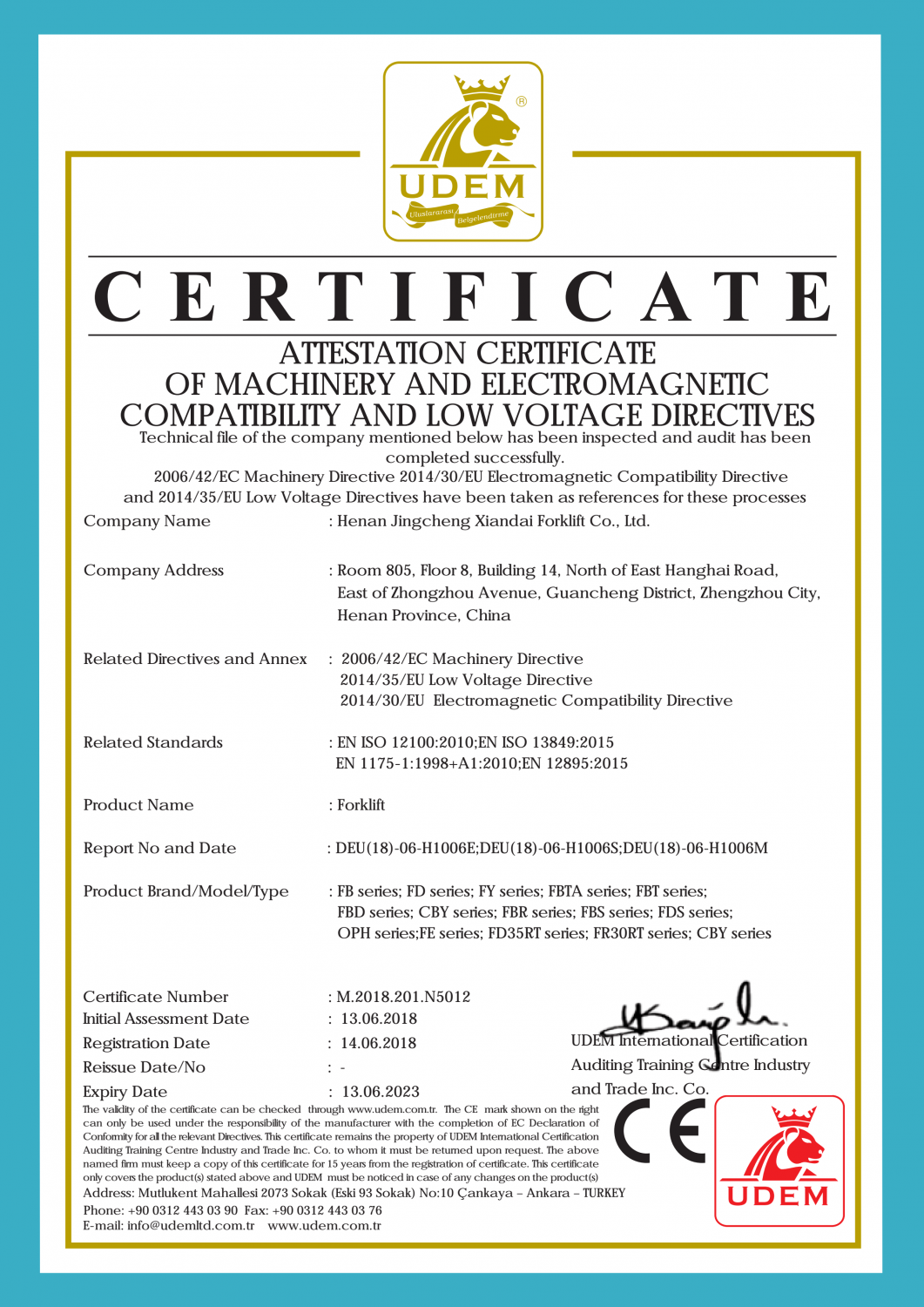 FLIFT 10 ton lithium battery forklift operation video: