Supply Articulated Narrow Aisle Forklift Trucks
Lifting Height4600-12500 mm
Rated Load2000 kg
Load Center Distance600 mm
Drive MotorAC
Battery48V/900Ah
We're here to help:Easy ways to get the answers you need.
FLIFT Articulated Narrow Aisle Forklift Trucks

The new MJ series articulated forklift has a load of 2 tons and a maximum lifting capacity of 12.5m, Adopting front single drive mechanical differential bridge design,maintenance free full AC configuration, large speed ratio gearbox provides guarantee for greater climbing and difficulty relief, mainly to meet customers' demand of efficiency priority,medium and heavy duty working conditions, pursuing high lifting speed, high driving speed,large capacity battery, excellent ergonomics, easy operation, safety and performance.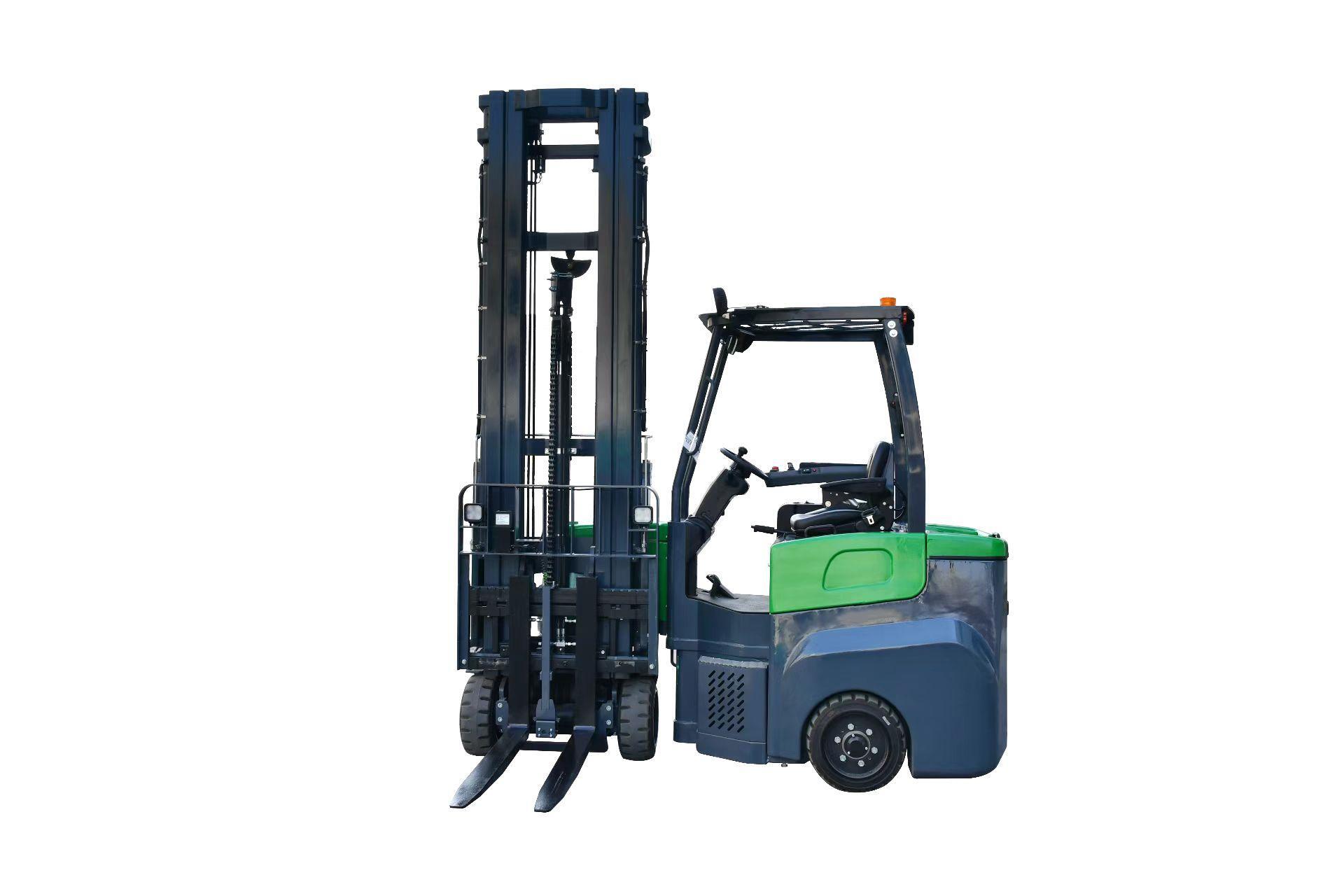 Articulated Narrow Aisle forklift trucks
Standard
Manufacturer
FLIFT
FLIFT
Model
MJ20SQC
MJ20SQCH
Power type
Battery
Battery
Driving style
Driving style
Driving style
Rated Load
2000 kg
2000 kg
Load Center Distance
600 mm
600 mm
Front Suspension
320 mm
320 mm
Wheelbase
1759 mm
1759 mm
Vehicle weight
6800 kg
7100 kg
Tyre
Tire type(drive/load side)
Solid rubber tire
Solid rubber tire
Tire Size(load-bearing side)
Ф457*178 mm
Ф457*178 mm
Tire Size,drive side
Ф457*178 mm
Ф457*178 mm
Number of wheels
2x/2
2x/2
Track width,drive side
800 mm
800 mm
Track width,load bearing side
1090 mm
1270 mm
Size
Gantry tilt angle,front/rear
1/3
1/3
Rated Lifting height
3300 mm
3300 mm
Lifting height
4600-10000 mm
4600-12500 mm
Height of roof guard
2255 mm
2255 mm
Seat height
1230 mm
1230 mm
Vehicle Length
3870 mm
3870 mm
Length to fork face
2800 mm
2800 mm
Vehicle width
980/1270 mm
980/1450 mm
Fork size
1070/122/40 mm
1070/122/40 mm
Installation Level
II
II
Fork rack width
990 mm
990 mm
Fork outside distance
480-890 mm
480-890 mm
Lateral displacement
100
100
Ground Clearance of portal fame
70 mm
70 mm
Body Ground Clearance
100 mm
100 mm
Turning Radius
2300 mm
2300 mm
Performance
Travel Speed(full/no load)
12/13 km/h
12/13 km/h
Maximum Climbung capacity
12/15%
12/15%
Braking mode
Mechanical hydraulic type
Mechanical hydraulic type
Drive
Battery(Voltage/Capacity)
48V/900Ah
48V/900Ah
Steering system
Hydraulic pressure
Hydraulic pressure
Battery weight
1410 kg
1410 kg
1. Cost Saving
AC system can enhance the performance level of articulated forklift,
increase pallet stacking quantity, improve productivity, improve acceleration and climbing ability.
In addition, the maintenance is simple, the cost is low, and the downtime is reduced.
The hydraulic system is equipped with side shift and fork distance adjustment operation,
which effectively improves the operation convenience and operation efficiency.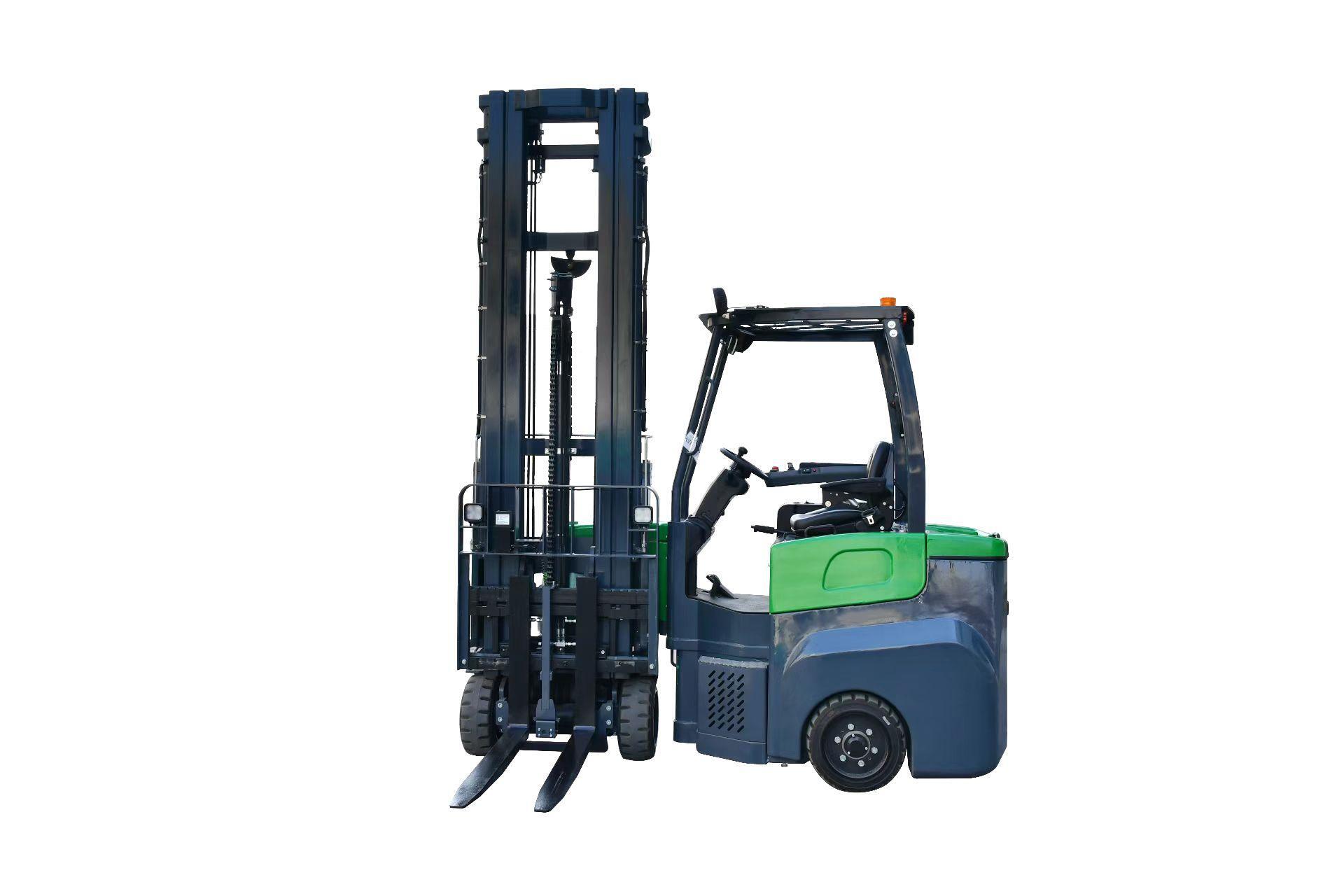 2. Performance
AC motor maintenance free, no carbon brush replacement and other maintenance costs,
AC power system high efficiency,complete protection functions, with speed sensor,temperature sensor, high reliability and long life.
In addition, the active driver on-the-spot safety monitoring system is configured to effectively improve the operation safety.
The configuration of high brightness laser lamp can provide reliable reference for the operation in narrow roadway and ensure the safety of operation.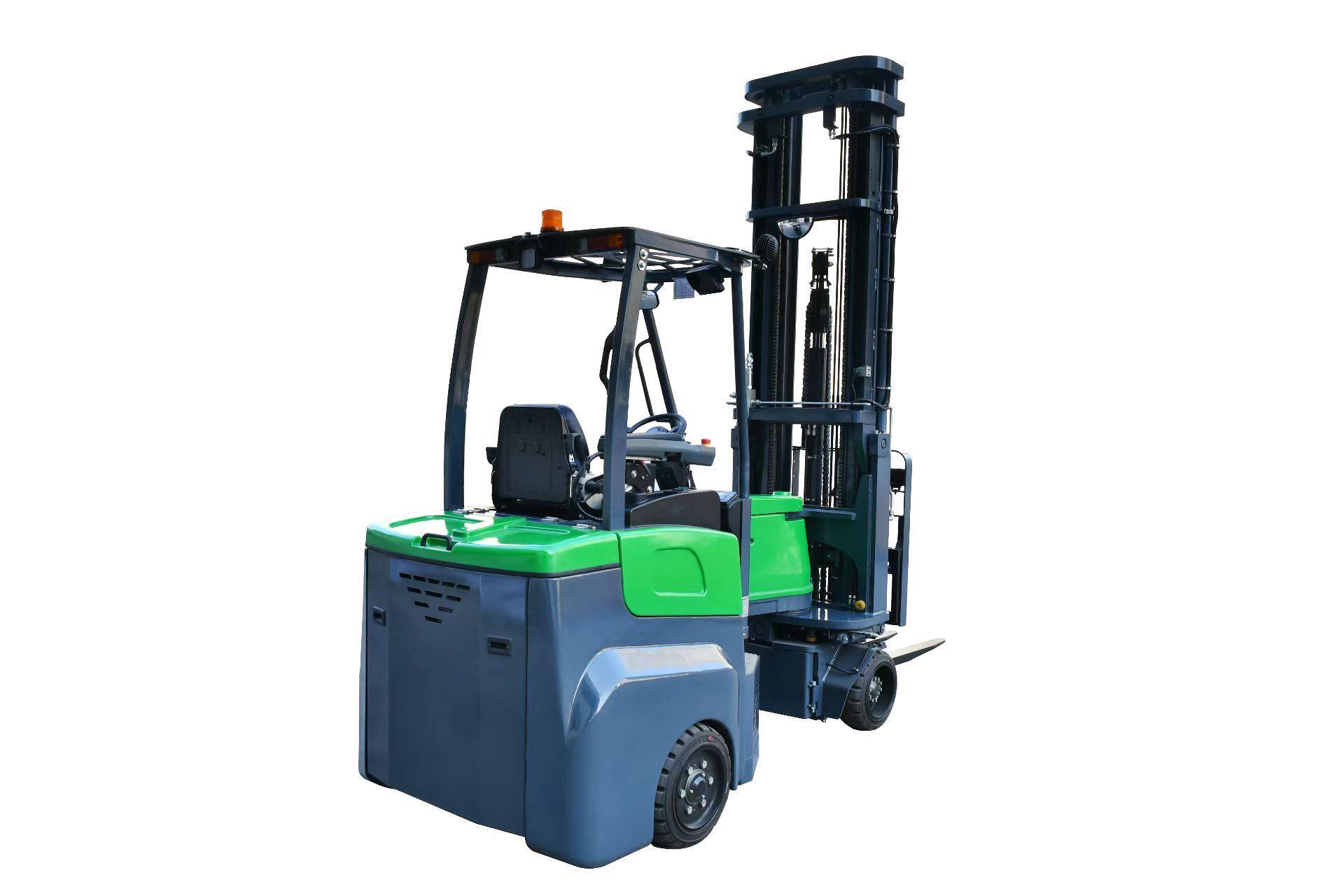 3. Safe
Large angle gantry swing angle design(swing head angle up to 210 degrees),
to a greater extent,reduce the channel width and improve the storage capacity.
LED headlamp, turn signal , warning light, low consumption,
energy saving, safe and reliable, providing good lighting and warning at night.
The ultra-low roof guard design can meet the working conditions of ordinary container and limited space.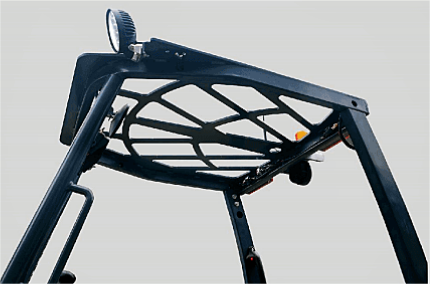 4. Comfortable
With the new concept and new streamline design,
the visual effect is improved. The vehicle is compact,simple and reliable.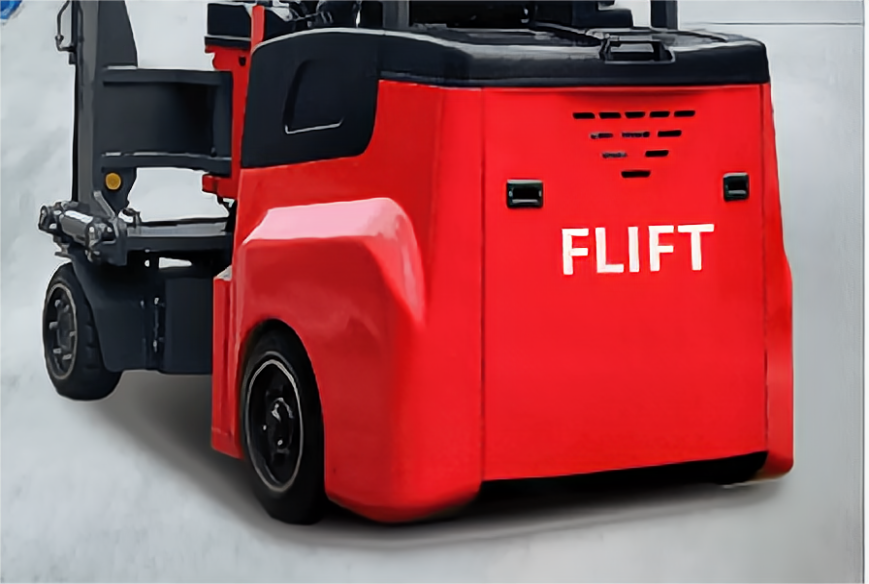 The driving motor adopts the advanced horizontal parallel layout scheme,
which sinks the battery to the bottom of the vehicle, with low center of gravity, good stability,
excellent turning smoothness and driving comfort
The whole system adopts wide field of vision gantry design,
which is not easy to block the line of sight, and provides the operator with a wide field of vision.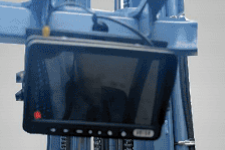 The scientific ergonomic design of steering wheel angle is adjustable,
and the seat is adjustable in front and back providing the best driving position.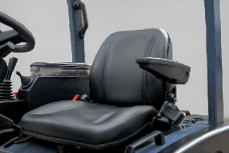 5. Convenient
The international advanced MOSFET AC controller system enables
the forklift to move, turn,lift and tilt with computer program control.
Large angle fully opened hood and removable rear door panel.
Convenient battery replacement and maintenance.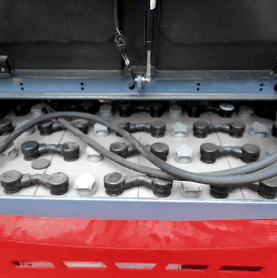 ►High usability
► Work inside and outside warehouse capacity
► Narrow roadway, intensive storage, high storage capacity
► Stacking goods on high shelves

It can be used both inside and outside the library.
It is easy to use, both indoors and outdoors, and the operator
only needs an articulated forklift you move goods from the trailer to the shelf,
thanks to large rubber tires, operators can easily load and unload on semi-rough terrain
while enjoying a smooth ride, no matter the terrain.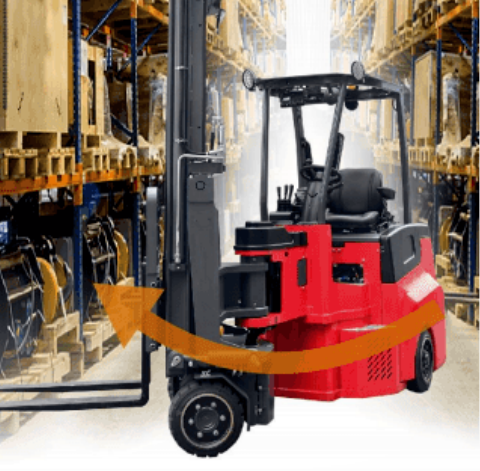 We offer 2 years or 2000 working hours period of warranty to our partners.
In case of any defects or quality problems during the warranty period.
Maximal will supply technical and spare parts supports to help our partners solving the problems immediately.
7x24 onlineservice are ready for you to ensure your equipments in excellent working condition.
Please fill in your procurement needs and contact information