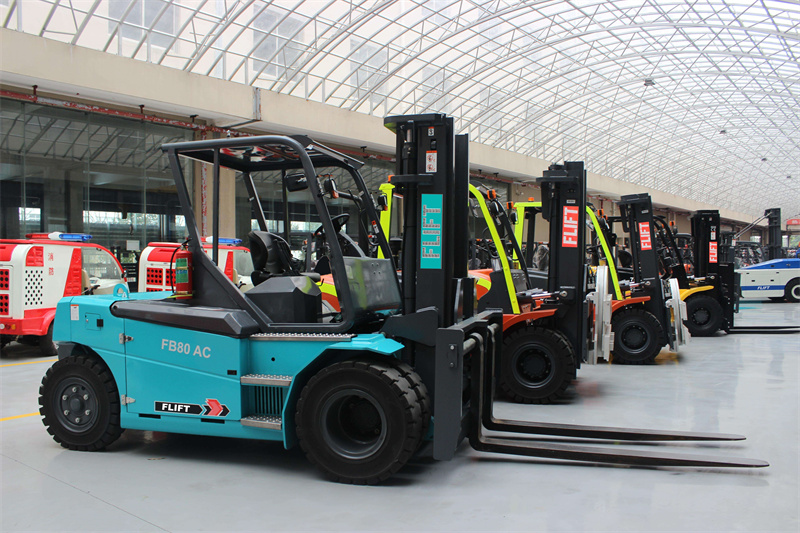 8t Electric Forklift
Power TypeElectric
Driving TypeSeated
Rated Capacity8000KG
Service Weight12780KG
lift Height3000mm
We're here to help:Easy ways to get the answers you need.
8 Ton Electric Forklift

Innovative New Design Powered by Battery Forklift FB80 8t with ForK Length 1220mm for hot Seeling.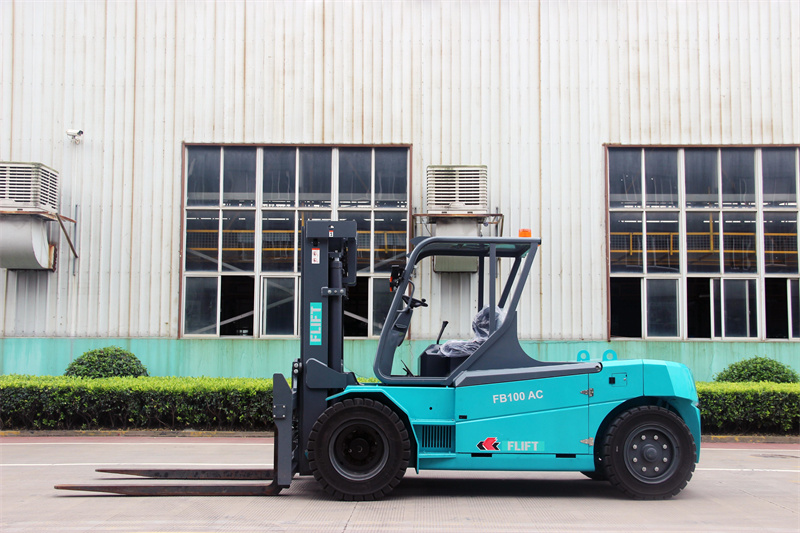 GeneraL
1
Model
FB80
2
Power Type
Electric
3
Rated Capacity
kg
8000
4
Load Centre
mm
600
Characreristic & Dimension
5
Lift Height
mm
3000
6
Fork Size
L×W×T
mm
1220*150*70
7
Mast Tilt Angle
F/R
Deg
6°/10°
8
Front Overhang (Wheel Center to fork face)
mm
650
9
Tread
F/R
mm
1650/1700
10
Ground Clearance (Bottom of mast)
mm
160
11
Fork Spread
Min./Max.
300/2000
12
Overall Dimension
Length to face of fork(Without fork)
mm
3680
13
Overall Width
mm
2200
14
Mast Lowered Height
mm
2600
15
Mast Extended Height(With backrest)
mm
4550
16
Overall Guard Height
mm
2500
17
Turning Radius(outside)
mm
3350
18
Min. insecting aisle
mm
3040
Performance
19
Speed
Travel(Empty load)
km/h
15
20
Lifting(Full load)
mm/s
275
21
Max. Gradeability
%
15
Chassis
22
Tire
Front
9.00-16
23
Rear
8.25-15
24
Wheel Base
mm
2450
25
Service Weight
kg
12780
Power & Transimission
26
Motor
Drive Motor
2*14(BEST MOTOR)
27
Lift Motor
2*25(SCHABMULLER)
28
Battery
Voltage/Capacity
V/Ah
80/1150
29
Controller
Manufacturer
CURTIS/INMOTION/ZAPI
30
Type
AC
31
Operating Pressure for Attachment
Mpa
17.5
FEATURES
1,Spacious workplace: Ample leg room helps to provide a relaxed,working environment,keeping the operator relaxed and focused throught the working day for maximum productivity.
2,Adjustable Steering wheel and safety seat.
3,Humanized right-side hydraulic operation handle and amergency power-off button.
4,Super low Non-slip pedal.
5,Full-view mast and fork carriage ensure operator's excellent operation vision.
6,High-strength overhead guard.
7,The controller is directly fixed in the balanced weight to lead better heat dissipation.
8,Side cover can be quickly removed without any tools.
Hood cover open angle ≧90 degree,makes a convenient battery maintennance.
9,Waterproof,dustproof and shockproof LCD instrument.
10,Motor: side-mounted pump motor makes easier maintenance.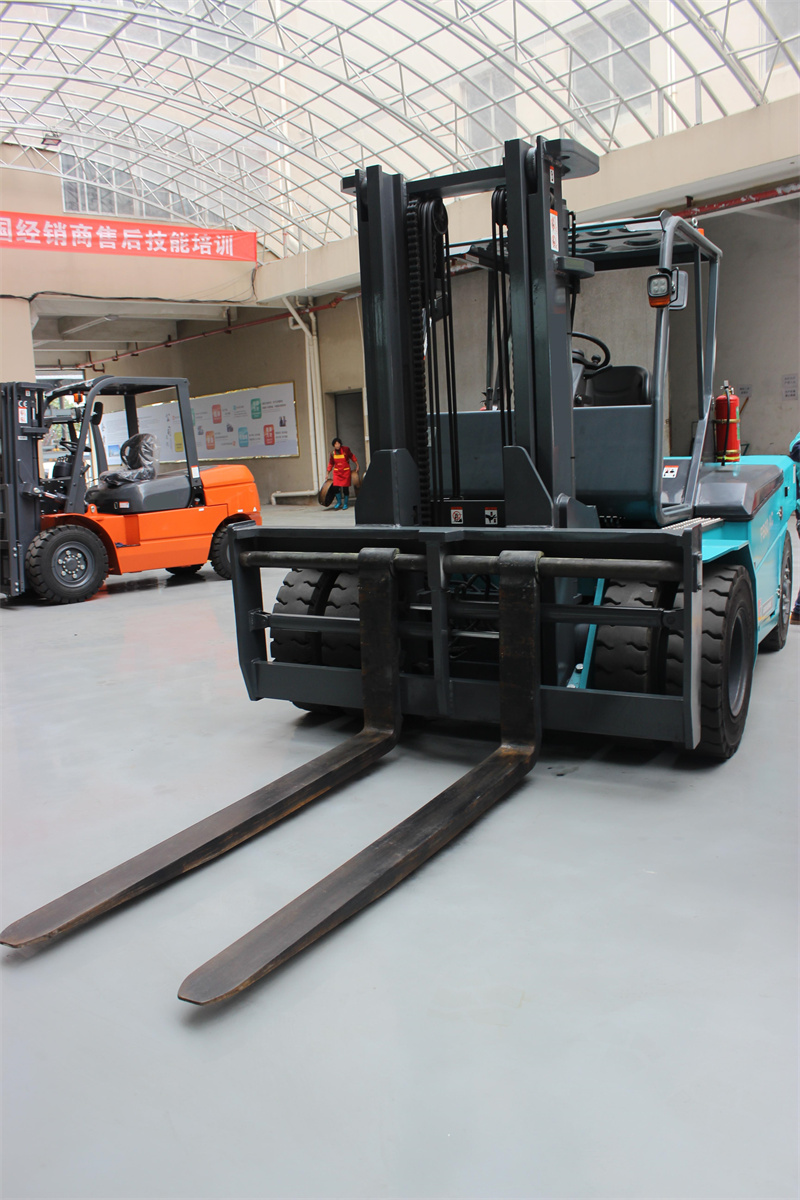 DETAILS FIGURE

Warranty and continuous original spare parts supply:

14 months or 1500 work-hour warranty period:
Frame, drive axle, wheel, rim, brake, brake pump, steering axle, steering cylinder, hydraulic pump, speed limit valve, fork, lift cylinder, tilt cylinder, control valve, hydraulic pipeline, water tank.
12 months or 1200 work-hour warranty period:
Engine ,hydraulic gear box, battery, instrument panel. Fan belt, all switches, plate friction outside and inside, generator and starter.
Our staff of sales and technical support is available to help you in selecting the right forklift, we are committed to providing the highest level of customer service, competitive pricing, speedy delivery and a comprehensive product supplying. Our ultimate goal is your satisfaction!
Please fill in your procurement needs and contact information