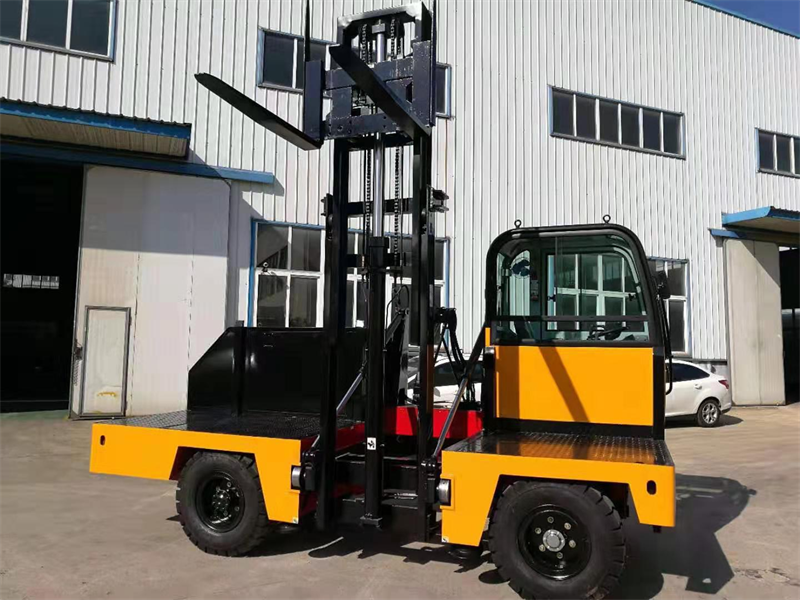 3t Diesel Side Loader Forklift
Power TypeDiesel
Lifting Height3600mm
Rated Capacity3000kg
Load Centre500mm
Service Weight2590kg
We're here to help:Easy ways to get the answers you need.
3t Diesel Side Loader Forklift

Factory Profession New Design Diesel FDS30 Side Loader Forklift with Chinese Engine.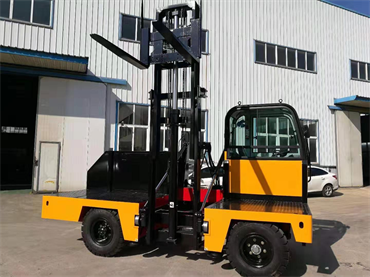 Rated lift quality (cargo center of gravity off fork wall 0.6m)

3000kg

Maximum lifting height

3.55m

Fork free lift height

0.3m

Maximum lift speed (at full load)

≥0.3m/s

Running speed

Forward gear

20km/h

Back gear

20km/h

Fork Inclination Up / Down

5°/3°

Minimum turn radius (outermost profile)

4.3m

Maximum traction

20.678KN

Climbing Slope

20%

Minimum ground clearance (full load)

0.17m

Dimensions

Long

4.42m

Wide (not counting reversing mirrors)

2.035m

When the fork is at the lowest position

2.55m

When the fork is at the highest position

4.66m

Wheelbase

2.46m

Tread

1.6m

The height of the cargo stand(Full load)

0.92m

The width of the cargo stand

1.2m

Fork length

1.2m

Fork Maximum Pitch

0.94m

Battery

6-QA type 12V

Tire

8.25-15-14PR Pressure 7.5kg/cm2

Service weight

5300kg

Engine

Type No.

4D30G31

Rated power(kw/rpm)

36.8/2650

Maximum torque(N.m)

≥174
FEATURES
1.Innovative Design;
2.Simplified Serviceability;
3.Enhanced Productivity;
4. Wide-view Mast -- offer enhanced forward visibility, thus more efficiency and safty during operation;
5.Solid Overhead Guard -- specially designed for additional security;
6.Ergonomics Seat -- much more comfortable and fatigue-relieve able after long time operation;
7.Powerful Engine -- imported brand engine ensures high performance, safty and efficiency;
8.Super low & Non-slip step.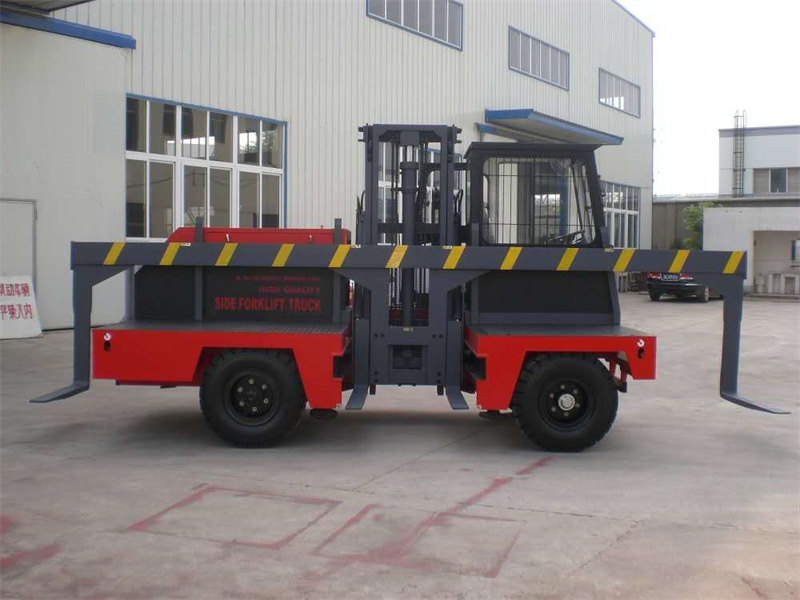 PRODUCT DISPLAY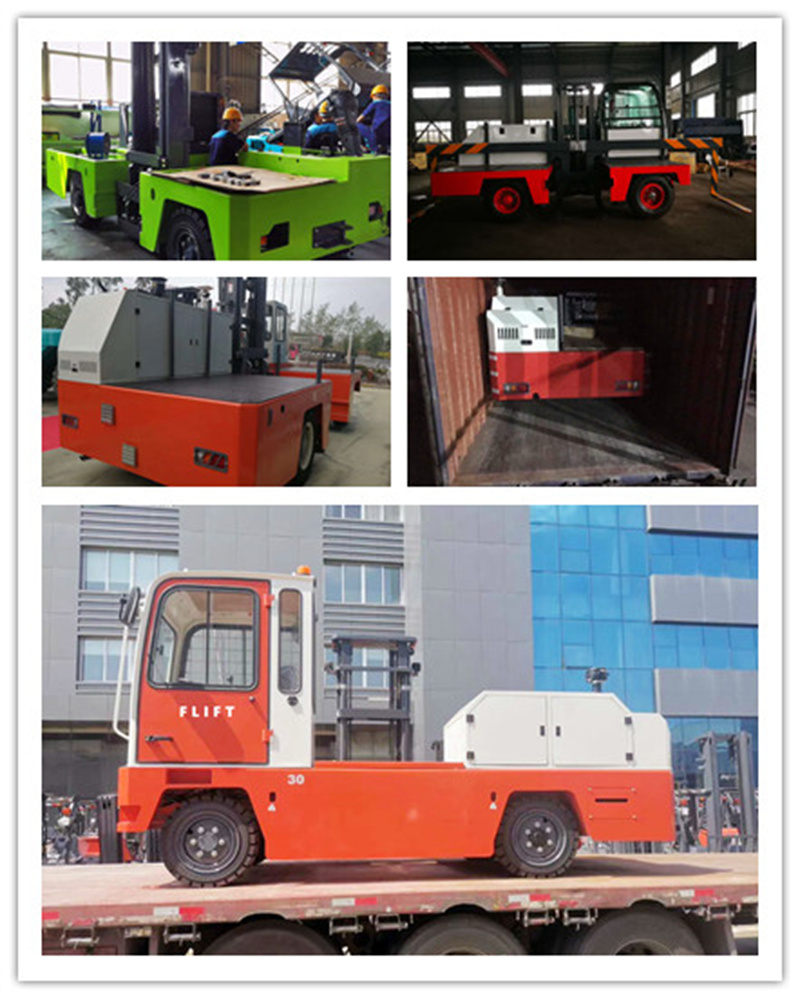 Warranty and continuous original spare parts supply:

14 months or 1500 work-hour warranty period:
Frame, drive axle, wheel, rim, brake, brake pump, steering axle, steering cylinder, hydraulic pump, speed limit valve, fork, lift cylinder, tilt cylinder, control valve, hydraulic pipeline, water tank.
12 months or 1200 work-hour warranty period:
Engine ,hydraulic gear box, battery, instrument panel. Fan belt, all switches, plate friction outside and inside, generator and starter.
Our staff of sales and technical support is available to help you in selecting the right forklift, we are committed to providing the highest level of customer service, competitive pricing, speedy delivery and a comprehensive product supplying. Our ultimate goal is your satisfaction!
Please fill in your procurement needs and contact information