High power 16 ton 4 wheel diesel forklift trucks for sale
Date: 2022-02-17 View:
FLIFT
16ton Diesel Forklift Truck with CE with Duplex Mast 3000mm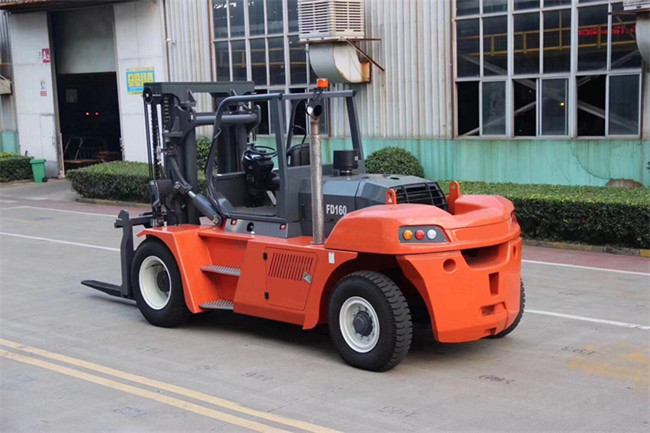 FLIFT has fully upgraded and redesigned 15 ton 16ton diesel forklift truck for easier access, greater comfort, improved maneuverability,great safety and longer durability. Due to our outstanding technological expertise and strengths, this diesel powered forklift truck can achieves optimum performance. It is designed to meet the operation requirements of high productivity indoor materials.Famous for clean power, excellent commensurability and superior performance,16 ton diesel forklift truck is often used for lifting and stacking cargoes. It is configured with diesel engine that enjoys the advantages of good power performance, strong overloadability, powerful long-time working capacity and low fuel charge.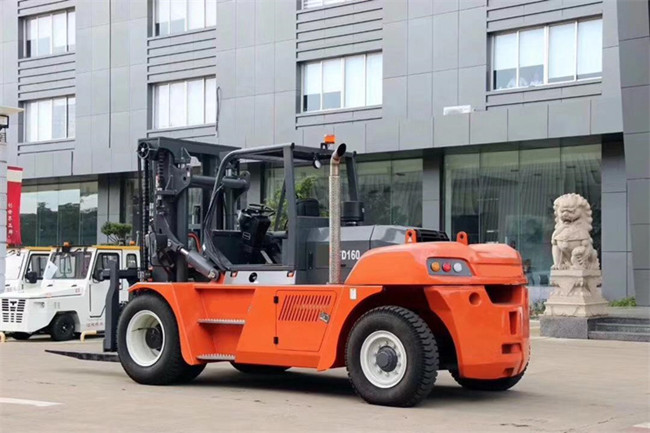 14ton 15ton 16ton 18ton diesel forklift truck advantages
1, Our most productive driving environment ever
For operators, our cabin provides an outstanding driving environment, packed with features that support productivity, efficiency and safety. The crooked front windows give exquisite visibility at all angles, particularly arrisways, and the profiled beams exclude blind spots. The whole inner has been designed with the driver in mind.More or less everything is adjustable to fit all kind of drivers. For example the steering wheel can be adjusted in every possible angle. Operators will also benefit from a fully integrated suspension seat. Perfect for handling large wood stacks.
Low fuel consumption
The advanced engine provides maximum power and torque at low rpm, which means improved fuel efficiency without compromising dependability, wear or performance.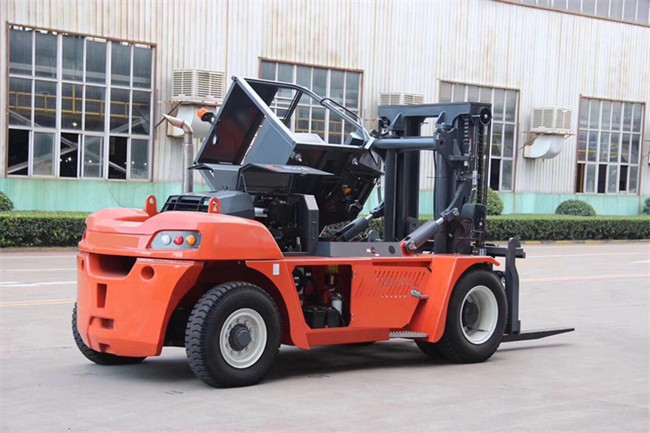 3, Excellent lifting performance
The modern electric and hydraulic systems ensure fast response and better control.
4, Faster, easier maintenance
The transmission is easy to access for maintenance, and all hydraulic oil filters can be accessed from a single location. Tilting the cabin reveals the transmission, and all checkpoints for daily inspection are easily accostable.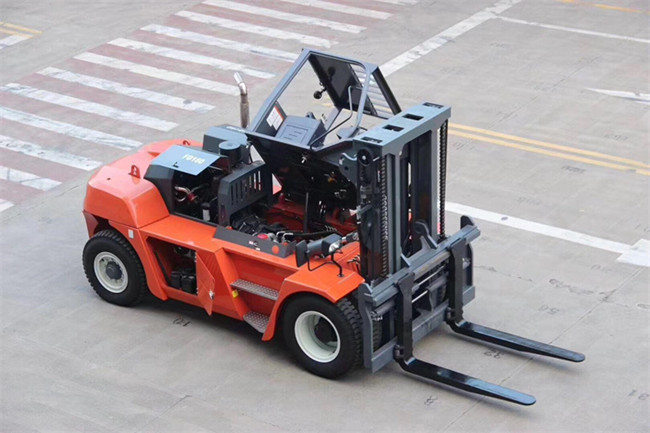 18 ton forklift combustion balance features a fast, intelligent and stable electronics system that is responsible and easy to
maintain. It has fewer connection points and cables and features a distributed and surplus CAN bus that monitors the condition and
performance of the engine, control units, gearbox, valves and more.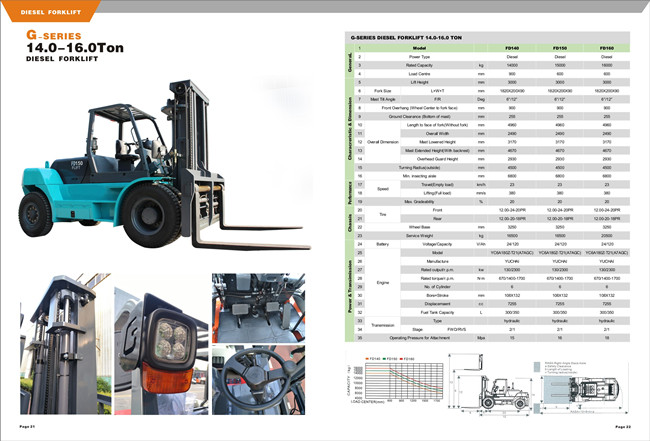 FLIFT 16 ton diesel forklift specification

| | | |
| --- | --- | --- |
| Model | | FD160 |
| Rated Capacity | kg | 16000 |
| Load Centre | mm | 600 |
| Lift Height | mm | 3000 |
| Fork Size (L*W*T) | mm | 1820*200*90 |
| Mast Tilt Angle (F/R) | Deg | 6°/12° |
| Front Overhang (Wheel Center to fork face) | mm | 900 |
| Ground Clearance (Bottom of mast) | mm | 255 |
| Length to face of fork(Without fork) | mm | 4960 |
| Overall Width | mm | 2490 |
| Mast Lowered Height | mm | 3170 |
| Mast Extended Height(With backrest) | mm | 4670 |
| Overall Guard Height | mm | 2930 |
| Turning Radius(outside) | mm | 4500 |
| Min. insecting aisle | mm | 6800 |
| Travel speed (Empty load) | km/h | 23 |
| Lifting speed (Full load) | mm/s | 380 |
| Max. Gradeability | % | 20 |
| Front tire | | 12.00-24-20PR |
| Rear tire | | 12.00-20-18PR |
| Wheel Base | mm | 3250 |
| Service Weight | kg | 20500 |
| Battery Voltage/Capacity | V/Ah | 24/120 |
| Engine model | | YC6A180Z-T21(A7AGC) |
| Manufacture | | YUCHAI |
| Rated output/r.p.m. | kw | 130/2300 |
| Rated torque/r.p.m. | N·m | 670/1400-1700 |
| No. of Cylinder | | 4 |
| Bore×Stroke | mm | 108X132 |
| Displacemaent | cc | 2755 |
| Fuel Tank Capacity | L | 300/350 |
| Transmission | | hydraulic |
FLIFT forklift CE approved: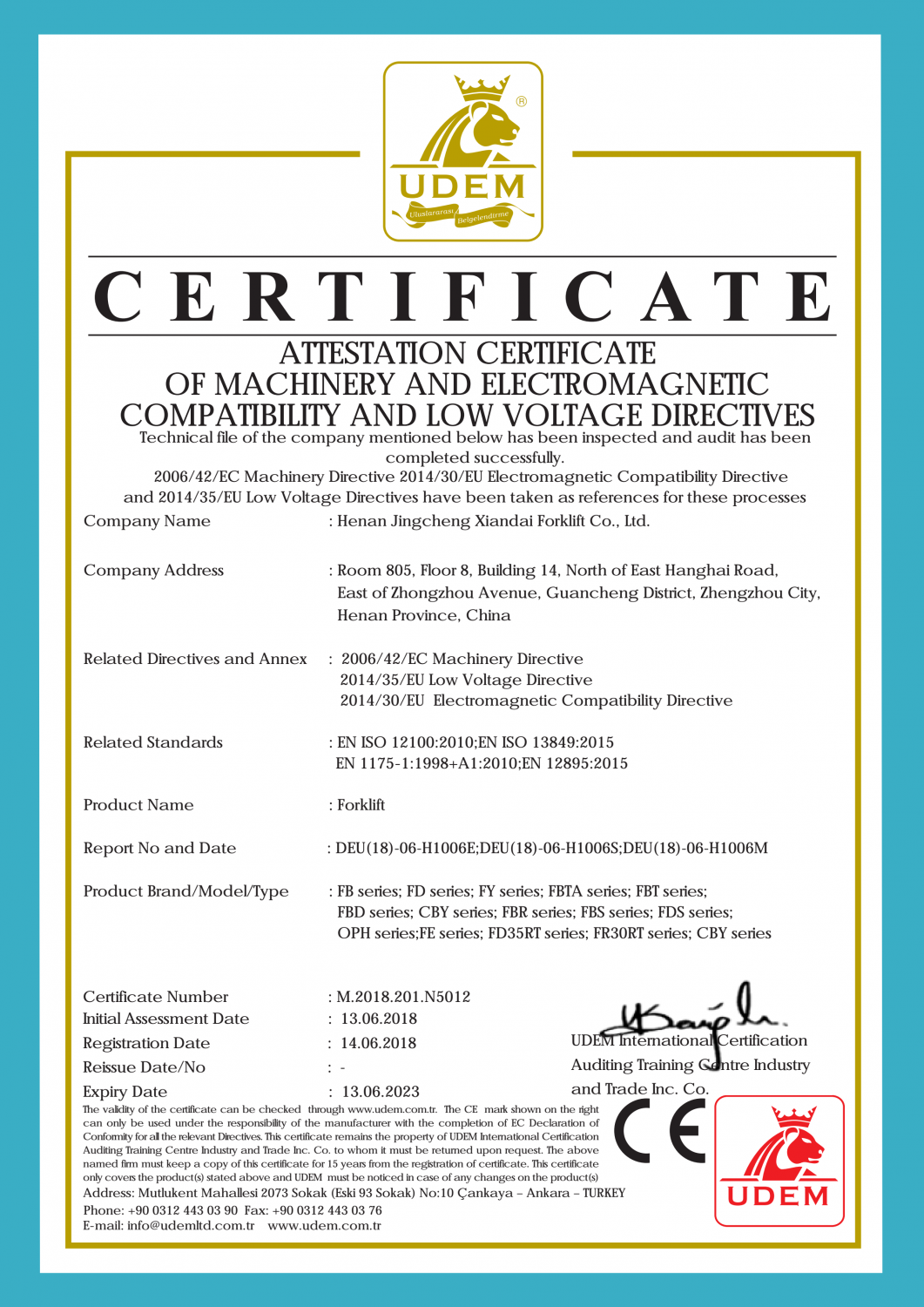 FLIFT 16 ton diesel forklift driving video: