China supplier high quality 12 ton heavy duty diesel forklift for sale
Date: 2022-02-18 View:
FLIFT heavy duty powerful 12 ton diesel forklift truck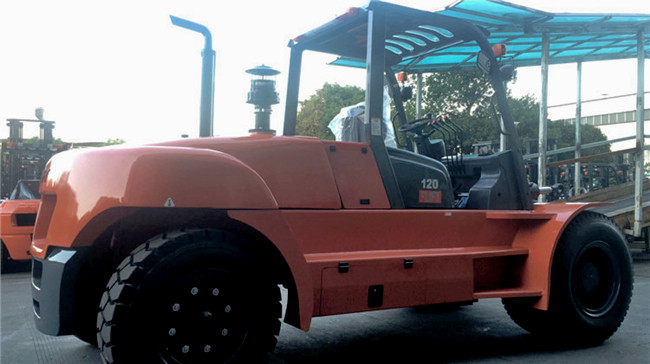 FLIFT forklift adopt intelligent starting system, forklift hanging gear start prevent function, it improves the operation safety and longer gearbox service life.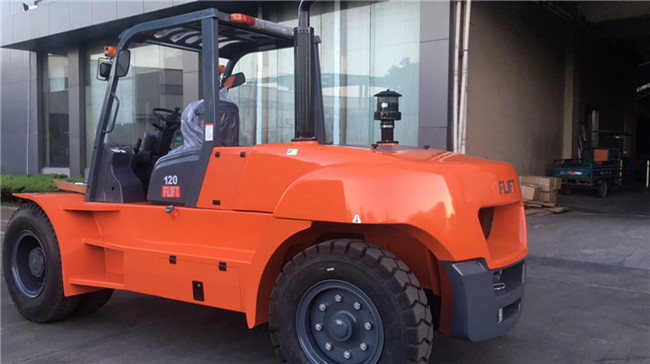 Hydraulic power brake system, large capacity accumulator, reliable driving and emergency braking.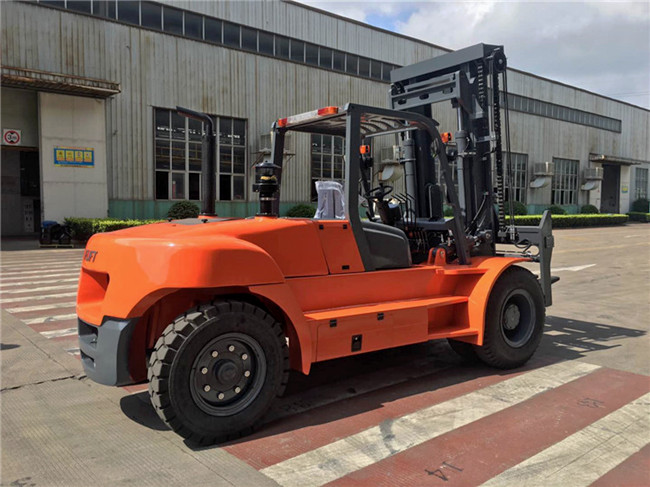 The 10 ton and 12 ton model with fork positioner, easy to adjust the fork distance.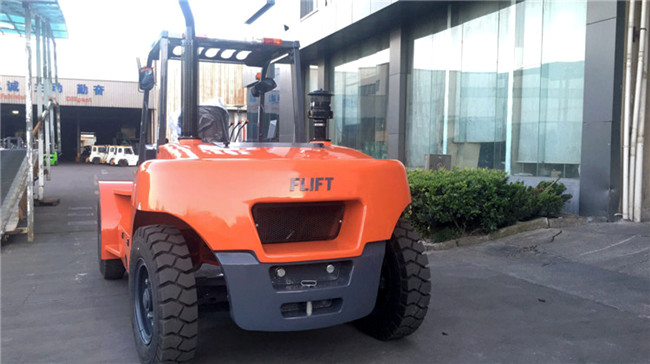 Intelligent LCD instrument, CAN,Controller Area Network, real-time display of engine and forklift's working information.
FLIFT 12 ton diesel forklift specification

| | | |
| --- | --- | --- |
| Model | | FD120 |
| Rated Capacity | kg | 12000 |
| Load Centre | mm | 600 |
| Lift Height | mm | 3000 |
| Fork Size (L*W*T) | mm | 1520*180*100 |
| Mast Tilt Angle (F/R) | Deg | 6°/12° |
| Front Overhang (Wheel Center to fork face) | mm | 770 |
| Ground Clearance (Bottom of mast) | mm | 250 |
| Length to face of fork(Without fork) | mm | 4700 |
| Overall Width | mm | 2200 |
| Mast Lowered Height | mm | 3080 |
| Mast Extended Height(With backrest) | mm | 4510 |
| Overall Guard Height | mm | 2590 |
| Turning Radius(outside) | mm | 4700 |
| Min. insecting aisle | mm | 4200 |
| Travel speed (Empty load) | km/h | 28 |
| Lifting speed (Full load) | mm/s | 280 |
| Max. Gradeability | % | 20 |
| Front tire | | 9.00-20 |
| Rear tire | | 9.00-20 |
| Wheel Base | mm | 3200 |
| Service Weight | kg | 14500 |
| Battery Voltage/Capacity | V/Ah | (12V/80Ah)*2 |
| Engine model | | 6BT5.9-C130 |
| Manufacture | | CUMMINS |
| Rated output/r.p.m. | kw | 97/2000 |
| Rated torque/r.p.m. | N·m | 560/1500 |
| No. of Cylinder | | 6 |
| Bore×Stroke | mm | 102*120 |
| Displacemaent | cc | 5900 |
FLIFT forklift CE approved: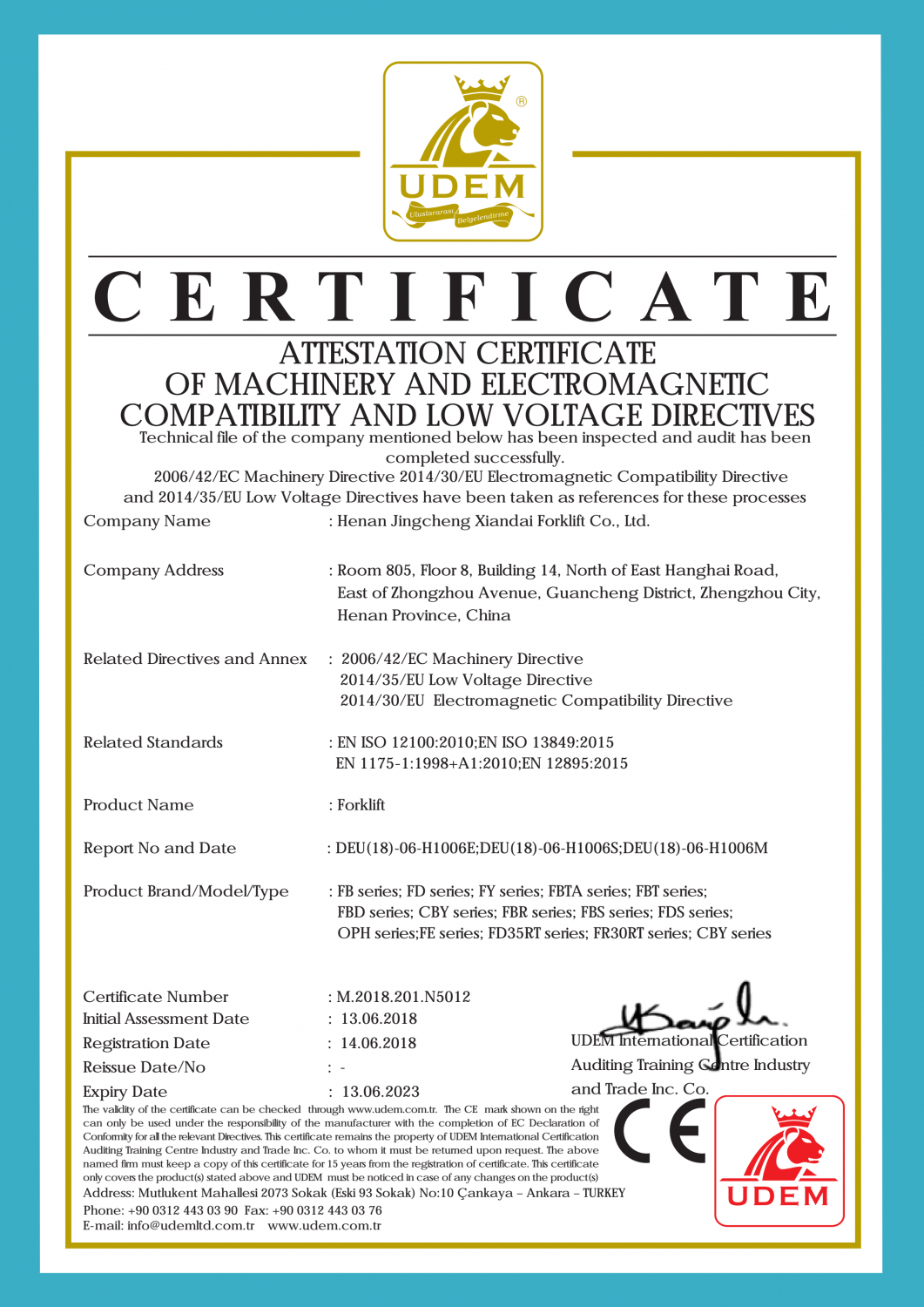 FLIFT 12 ton diesel forklift loading video: