High Quality Walking Full DC Motor Reach Stacker Forklift 1.5 ton Electric Pallet Stacker
Date: 2022-03-31 View:
All electric walking type 1.5 ton pallet stacker with charger battery small space use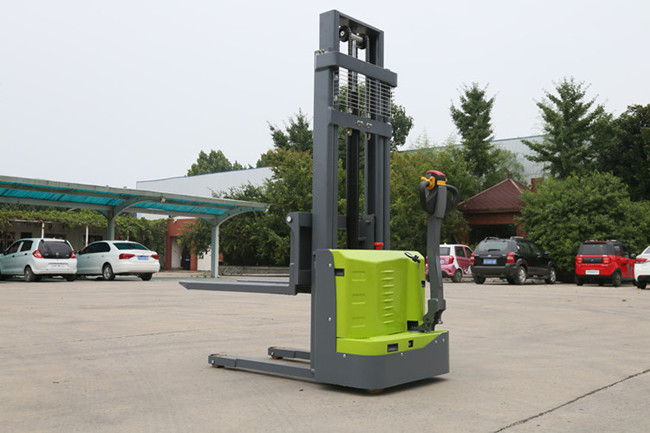 Electric stacker is a kind of transport vehicle for loading and unloading, stacking and
short-distance transportation of pallets.
1. Including: all electric stacker, semi electric stacker, forward moving stacker, forward moving all electric stacker, forward moving counterweight stacker.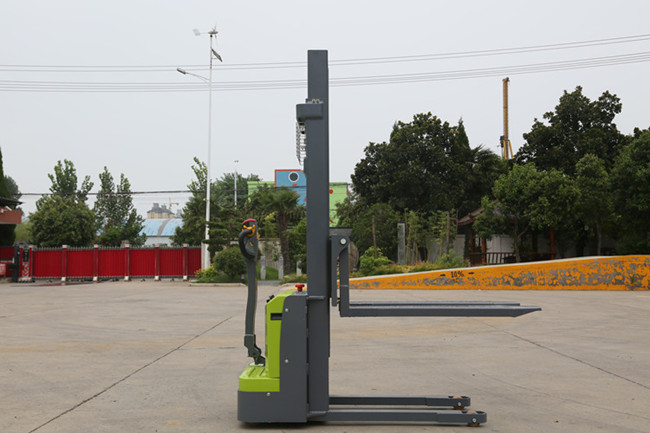 2. Electric stacker is widely used in factory workshop, warehouse, distribution center,
station, freight yard and so on. It can enter the cabin, carriage and container to load and unload pallet goods.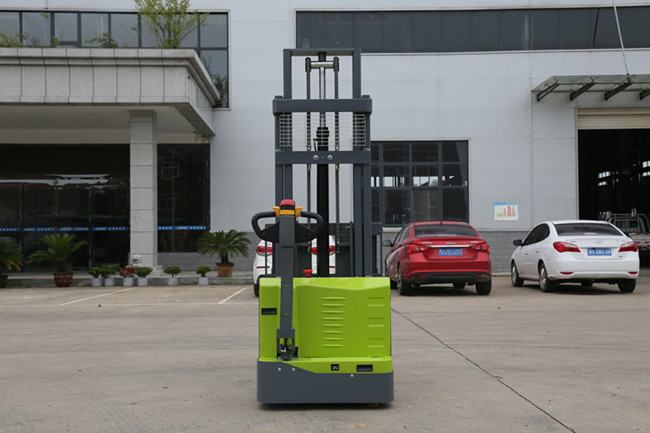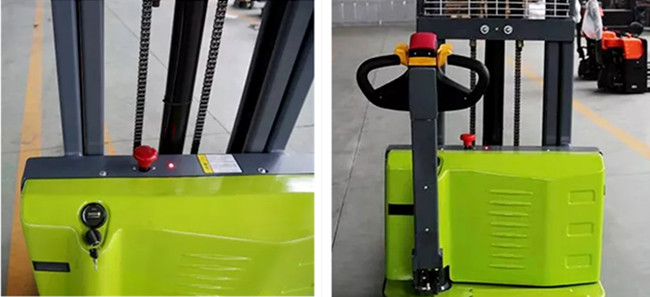 Bias handle make turning easier and less operation space. And market tested accessories.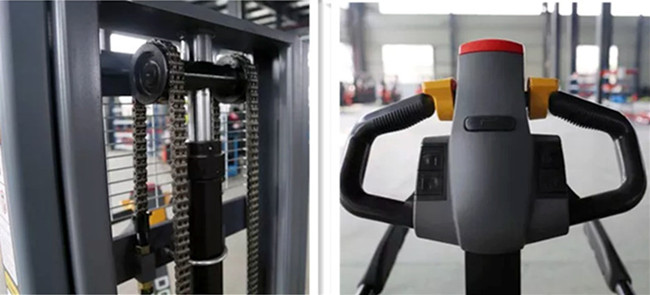 Ergonomic handle, put forward, backward, lifting,lowering, horn, and emergency reverse
driving button in one. And C style steel mast is strong enough to ensure the safety of
lifting.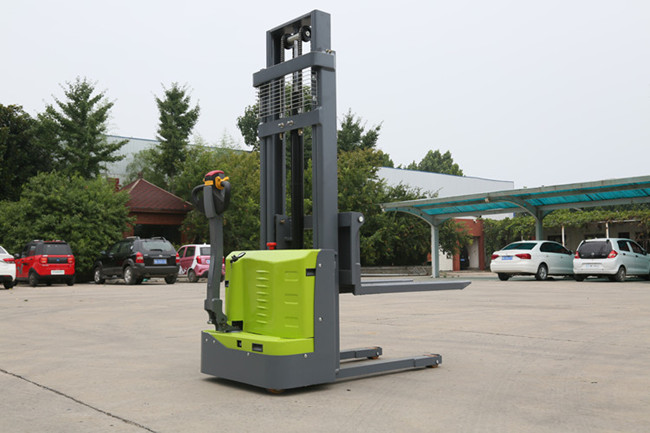 The DGX-15 is a perfect walkie pallet stacker,With rated capacity 1500 kg/3306 lbs
Lifting height 2m-3m
The compact and durable design is suitable for diverse duty in different work place.
FLIFT forklift CE approved: