Electric Forklift China FLIFT Brand 3.5 Ton Explosion-proof Electric Forklift
Date: 2022-04-02 View:
FLIFT High Safety Explosion-proof Electric Forklift 3.5 Ton Price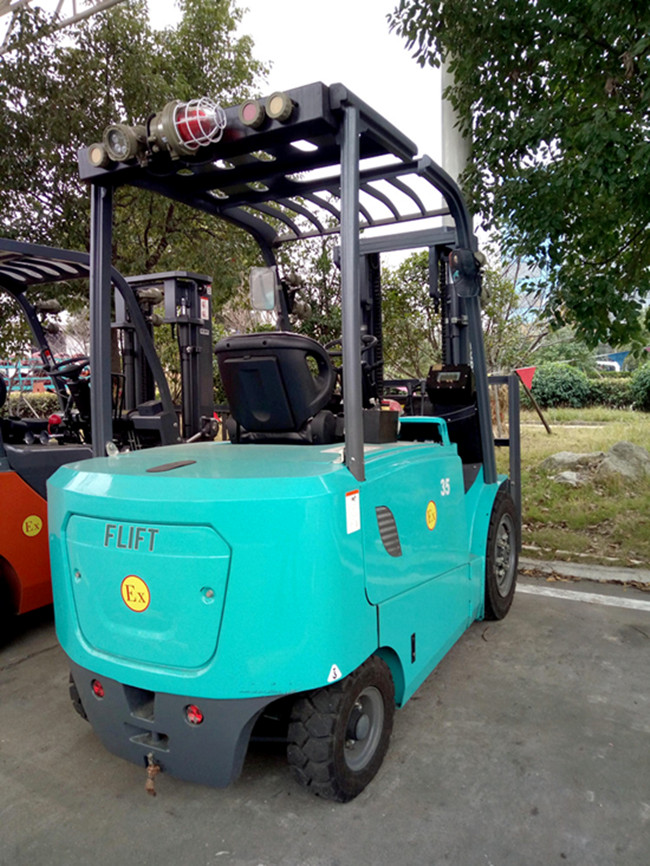 FLIFT forklift 1.5 - 3.5 tons explosion-proof electric forklift truck is designed on the basis of normal serial forklift, combined with advanced domestic and foreign technology, strictly accordance with the national explosion-proof electrical standard.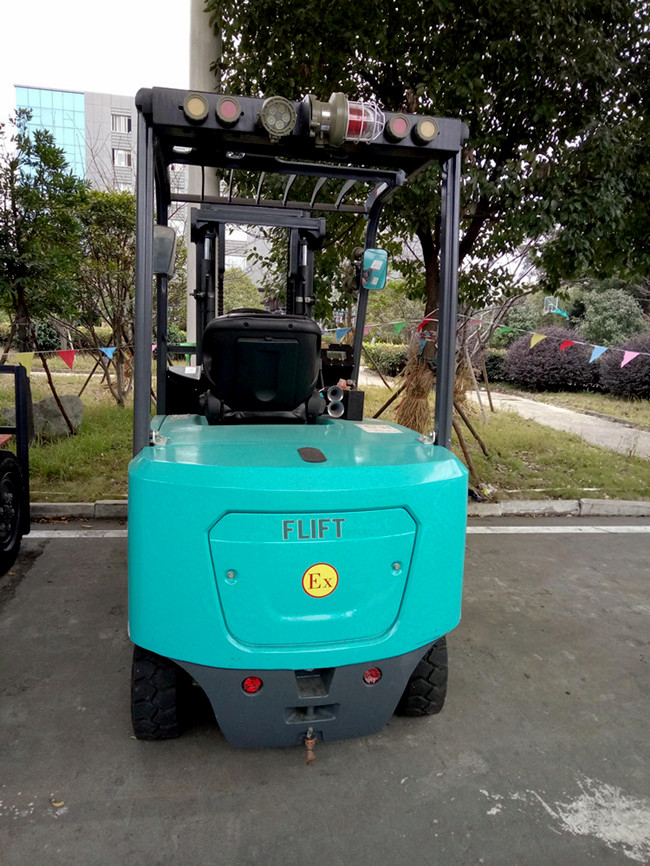 The forklift can be used in type IIA and IIB level, the temperature of the T1 ~ T4 group of
explosive gases 1 zone and 2 zone and the temperature of the T1 ~ T4 group explosive dust
formation of 21, 22.Low noise, excellent steering performance, stable and reliable, easy
operating.
The explosion-proof level reaches international leading level.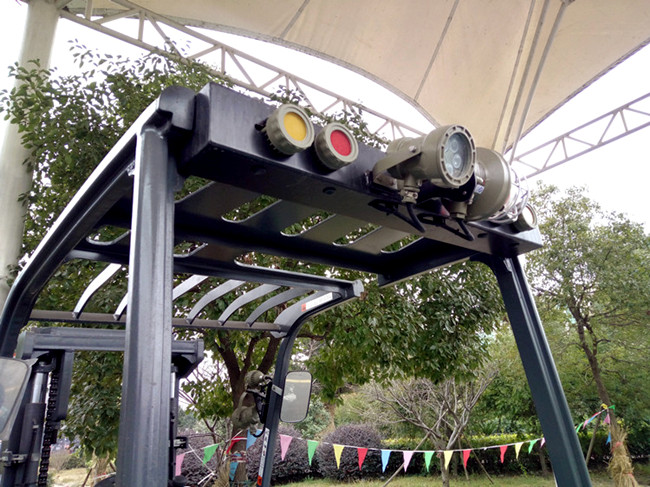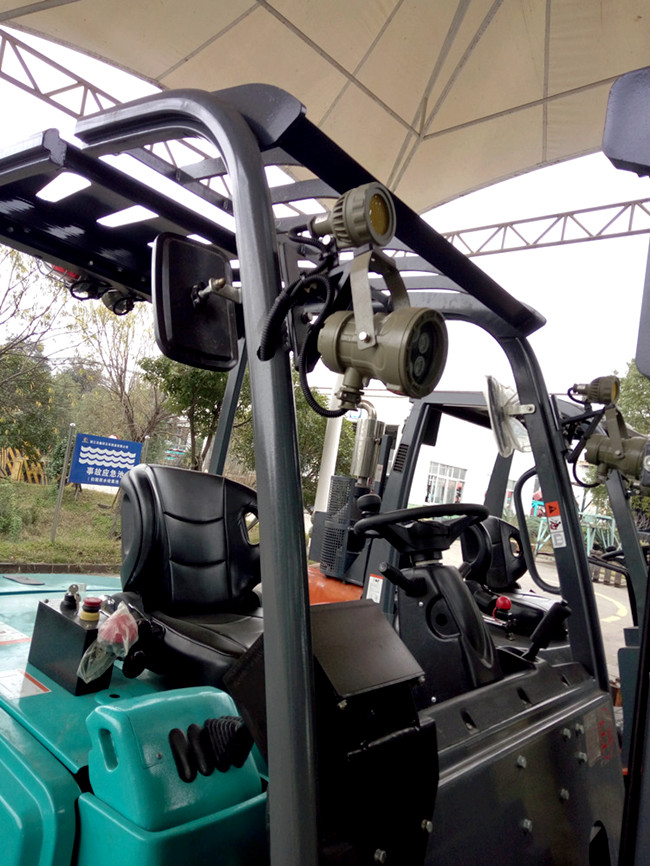 The whole light systemon the forklift are anti-explosion.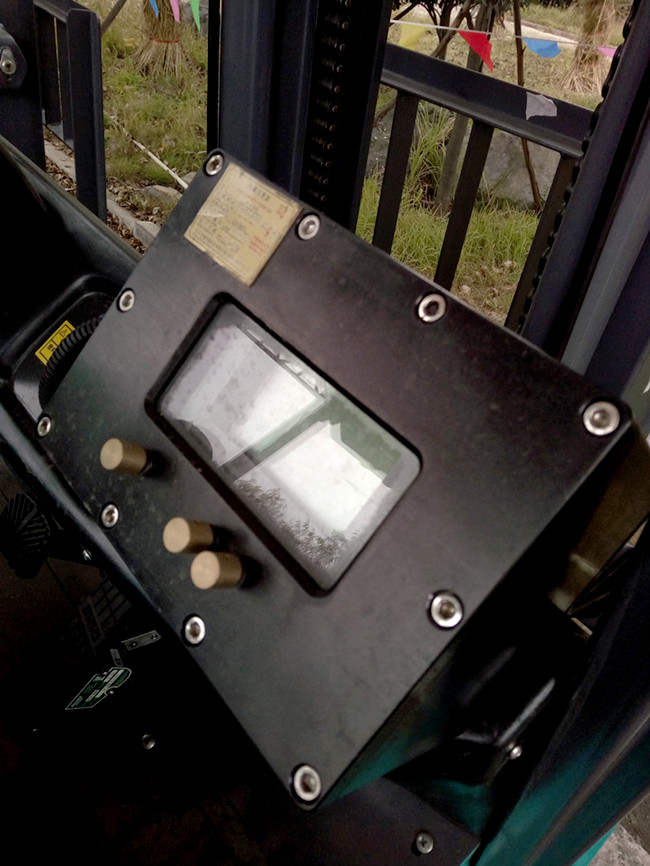 The forklift carrying explosion-proof control system, it monitors the insulating property,
operation temperature and running speed. Equippes with emergency stop function, ensure the safety of persons and property in critical situation.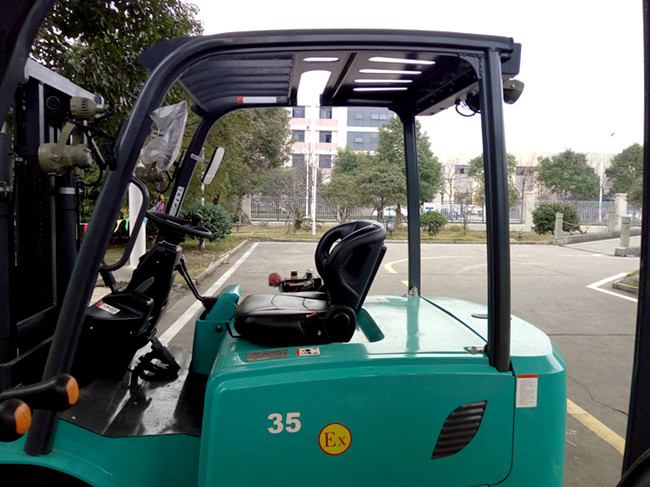 Explosion-proof AC motor, excellent performance, free-maintenance.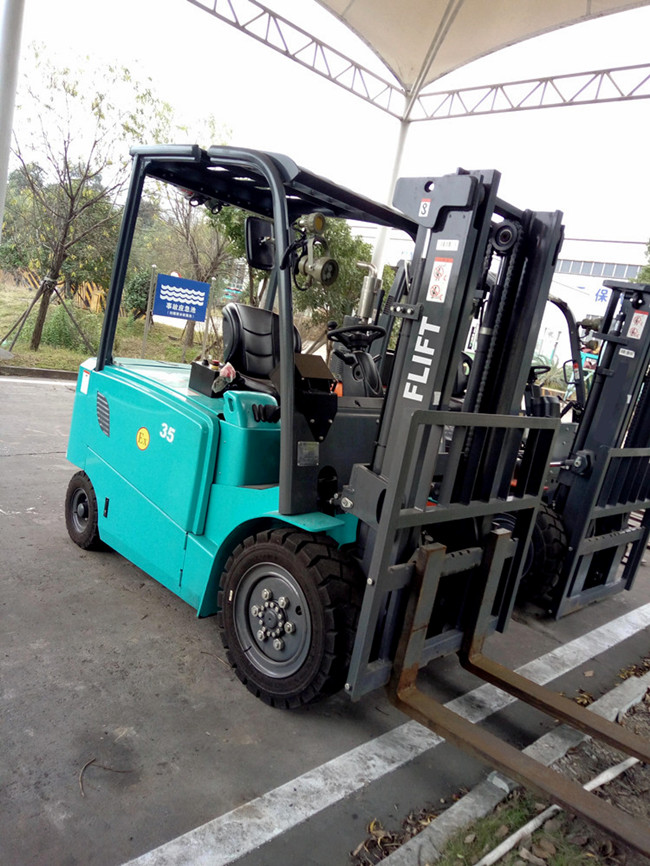 FLIFT 3.5 ton explosion-proof electric forklift specification

| | | |
| --- | --- | --- |
| Model | | FB35-EX-C2 |
| Rated Capacity | kg | 3500 |
| Load Centre | mm | 500 |
| Lift Height | mm | 3000 |
| Fork Size (L*W*T) | mm | 1070*125*50 |
| Mast Tilt Angle (F/R) | Deg | 6°/12° |
| Front Overhang (Wheel Center to fork face) | mm | 485 |
| Tread (F/R) | mm | 1000/980 |
| Ground Clearance (Bottom of mast) | mm | 140 |
| Fork Spread (Min./Max.) | | 250/1100 |
| Length to face of fork(Without fork) | mm | 2615 |
| Overall Width | mm | 1230 |
| Mast Lowered Height | mm | 2055 |
| Mast Extended Height(With backrest) | mm | 4180 |
| Overall Guard Height | mm | 2250 |
| Turning Radius(outside) | mm | 2350 |
| Min. insecting aisle | mm | 2425 |
| Travel(Empty load) | km/h | 14 |
| Lifting(Full load) | mm/s | 280 |
| Max. Gradeability | % | 15 |
| Front Tire | | 28*9-15-12PR |
| Rear Tire | | 18*7-8-14PR |
| Wheel Base | mm | 1700 |
| Service Weight | kg | 5700 |
| Battery Voltage/Capacity | V/Ah | 80/500 |
FLIFT forklift CE certification: