Multi-function Fully AC MOTOR Electric Pallet Stacker Load Center 500mm DGX1520 1500kg with Storage battery
Date: 2022-04-06 View:
Hot Sale DGX1520 1500kg Storage battery Electric Pallet Stacker with Minimum turning radius 1410mm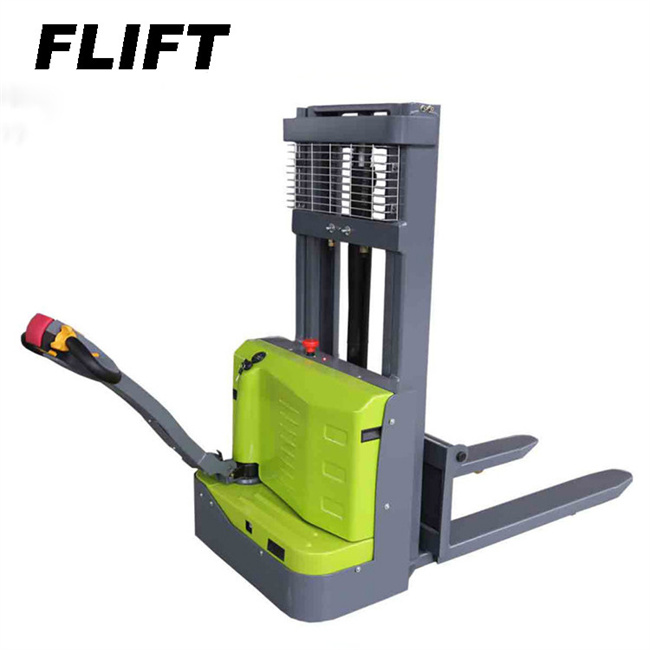 The design of the whole product is simple and beautiful, and the function should be with. When using, people stand on the machine and operate according to the instructions.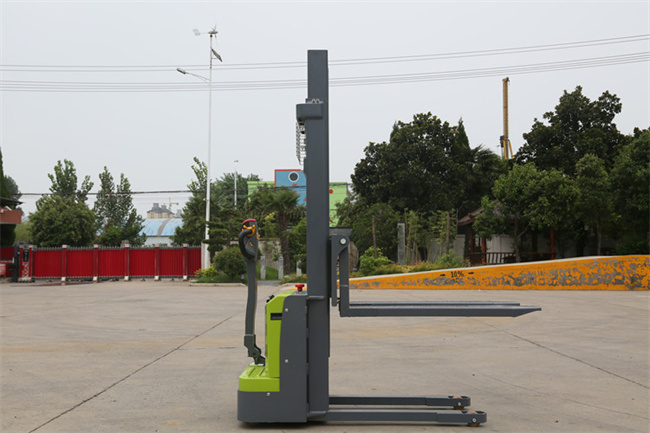 Main performance introduction
(1) The steering is flexible and the whole machine runs smoothly.
(2) Adjustable auxiliary wheels to solve the slip of the driving wheels with traditional structure.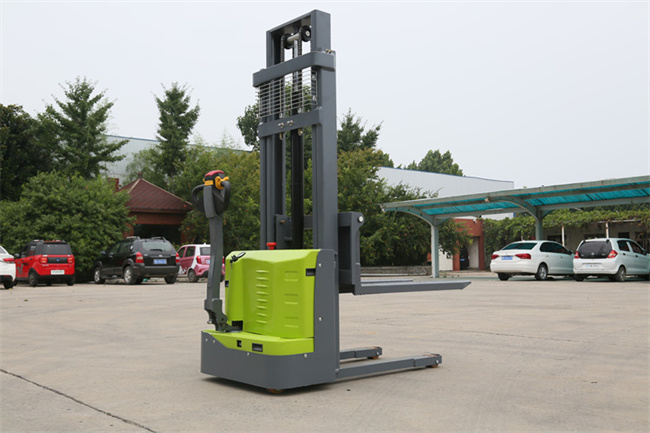 (3) Maintenance-free power battery, and optional 24V/60Ah/80Ah/100Ah.
(4) The fault lamp is installed externally, which is convenient for maintenance and judgment.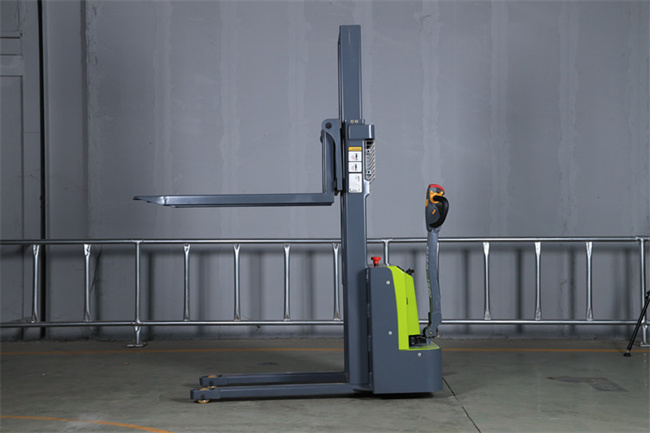 (5) Control system intelligent code diagnosis fault, low voltage automatic protection, intelligent charging device.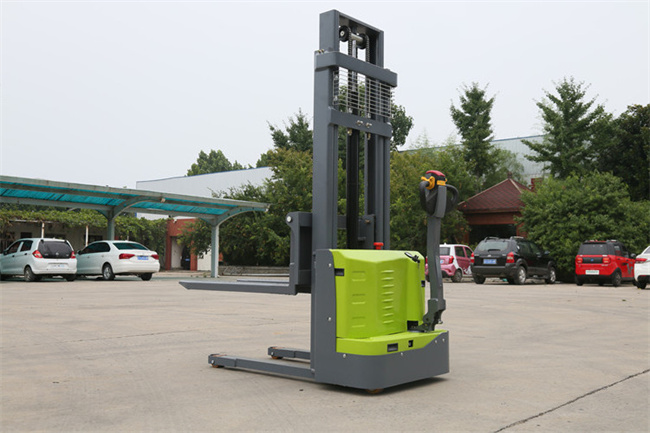 .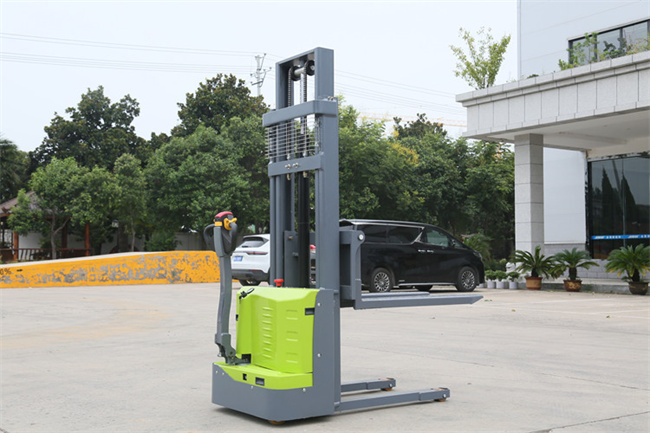 Product Parameters
| | |
| --- | --- |
| Model | DGX1520 |
| Lifting height | 2000mm |
| Rated Capacity | 1500kg |
| Self weight | 600kg |
| Dimensions (length*width*height) | 1730*800*1580mm |
| Load center | 500mm |
| Minimum turning radius | 1410mm |
| Fork length/width | 1080/685mm |
Certificate