Factory Directly Supply Price Lifting height 2000mm DGX1220 walking type electric stacker with DC MOTOR
Date: 2022-04-02 View:
Chinese Brand FLIFT walking type electric stacker DGX1220 1.2 ton with Lifting height 2000mm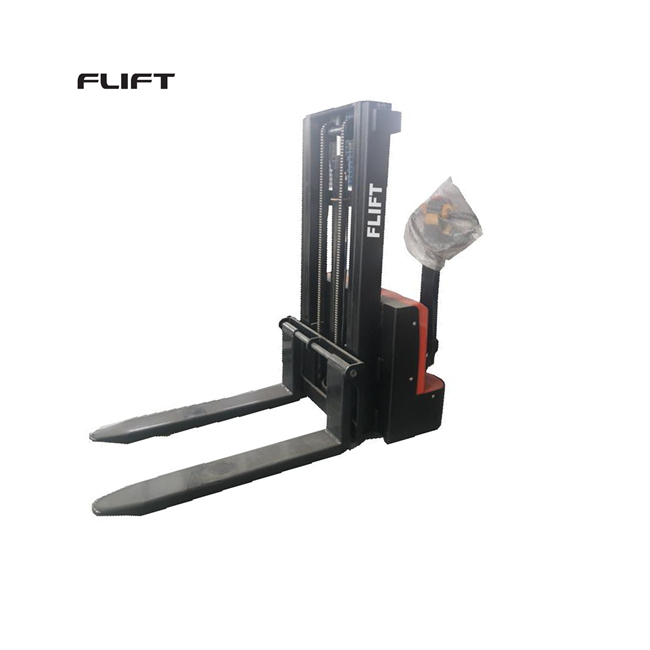 Main performance introduction:

The steering is flexible and the whole machine runs smoothly.
Adjustable auxiliary wheels to solve the slip of the driving wheels with traditional structure.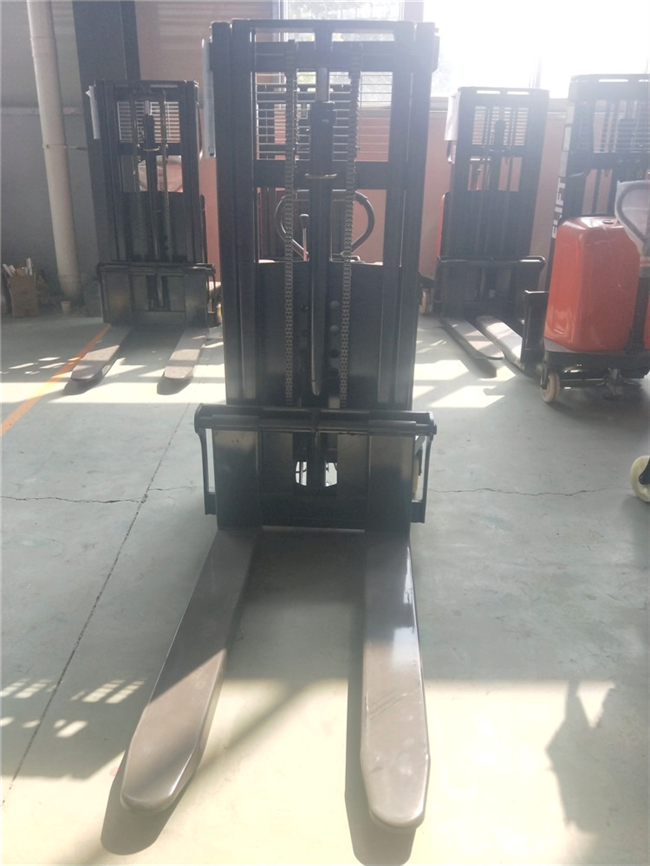 Maintenance-free power battery, and optional 24V/60Ah/80Ah/100Ah.
The fault lamp is installed externally, which is convenient for maintenance and judgment.

Control system intelligent code diagnosis fault, low voltage automatic protection, intelligent charging device.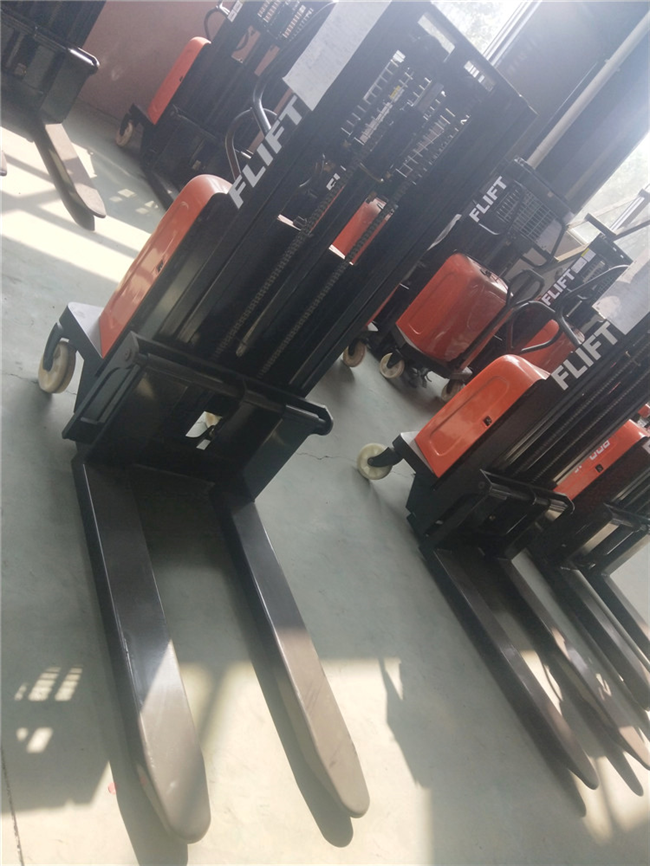 Electric stacker is a kind of transport vehicle for loading and unloading, stacking and short-distance transportation of pallets.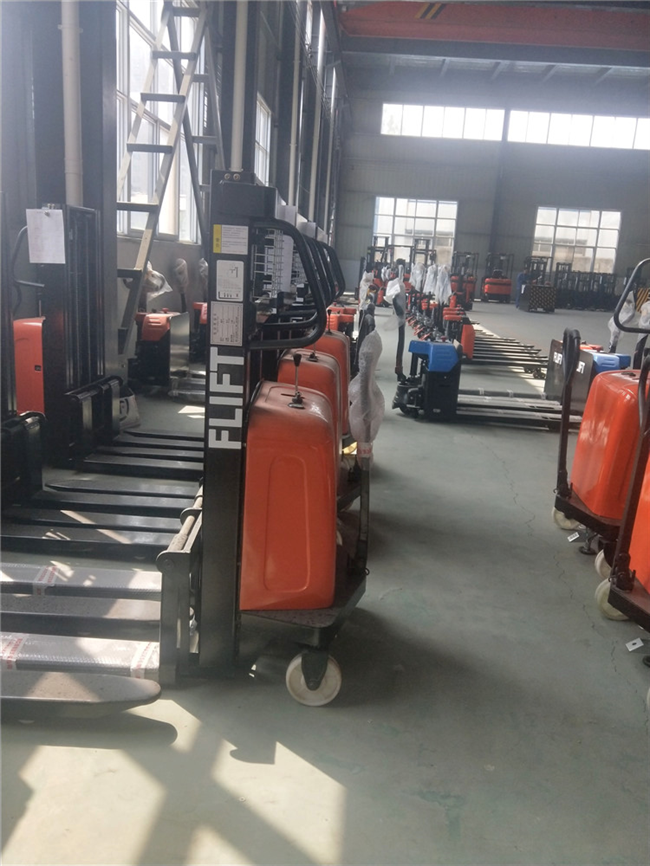 Including: all electric stacker, semi electric stacker, forward moving stacker, forward moving all electric stacker, forward moving counterweight stacker.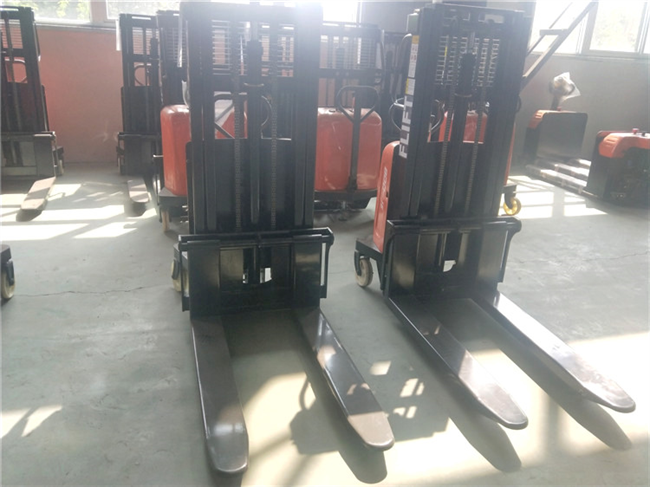 Electric stacker is widely used in factory workshop, warehouse, distribution center, station, freight yard and so on. It can enter the cabin, carriage and container to load and unload pallet goods.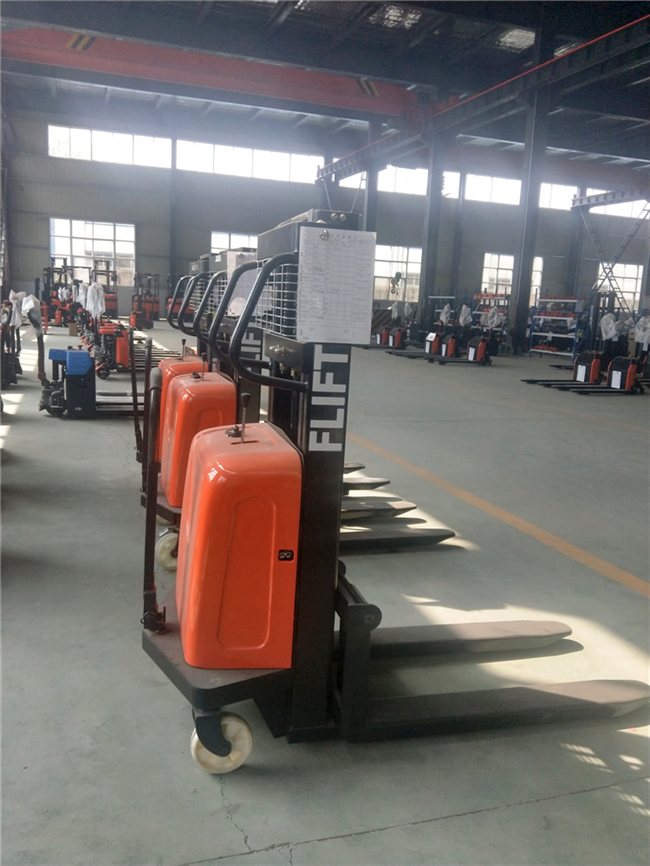 Product Parameters
| | |
| --- | --- |
| Model | DGX1220 |
| Lifting height | 2000mm |
| Rated Capacity | 1200kg |
| Self weight | 500kg |
| Dimensions (length*width*height) | 1730*800*1580mm |
| Load center | 400mm |
| Minimum turning radius | 1400mm |
| Fork length/width | 1080/685mm |
Certificate