China three way electric pallet stacker 1.5 ton narrow aisle stacker
Date: 2022-06-01 View:
FLIFT 1.5 ton narrow aisle electric pallet stacker good price
Three-way electric pallet stacker is mainly used in medicine, logistics, electronic and electrical industry and other industries.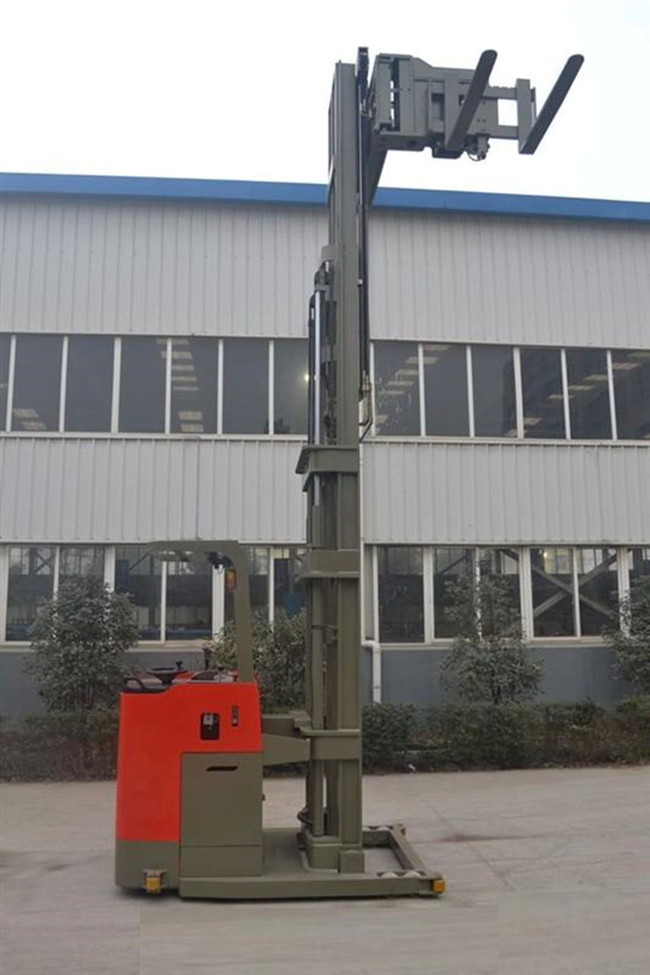 Mast with shock absorber to reduce vibration during lifting and lowering, when the fork is close to
the ground, its lowering speed is automatically reduced (soft landing). Prevents the load from being damaged by vibration and also reduces the driver's work stress.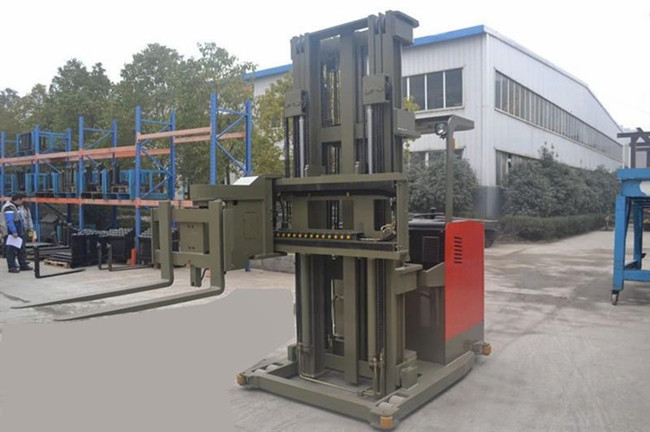 The body self-locking stabilization system automatically locks the body floating mechanism when the
forklift is stacking, increasing the rigidity of the body and greatly reducing the vibration of the body.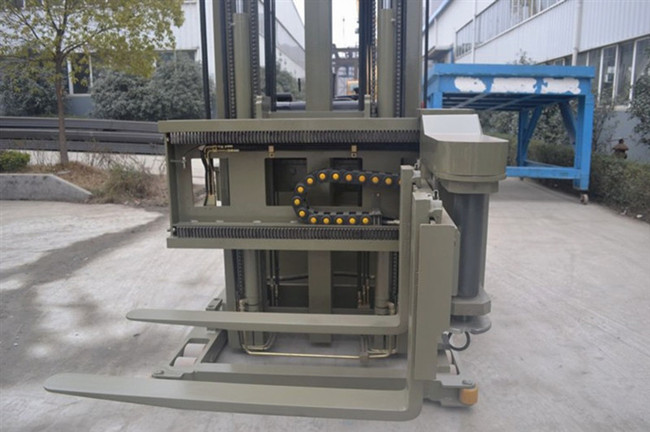 High-strength roof guard, very strong, but also provides excellent visibility for the driver.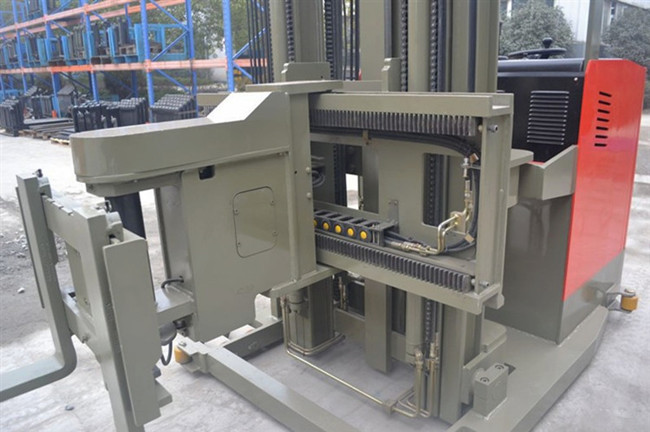 High speed limit, when the forklift lifts to a certain height, the take-off and landing speed is
automatically reduced.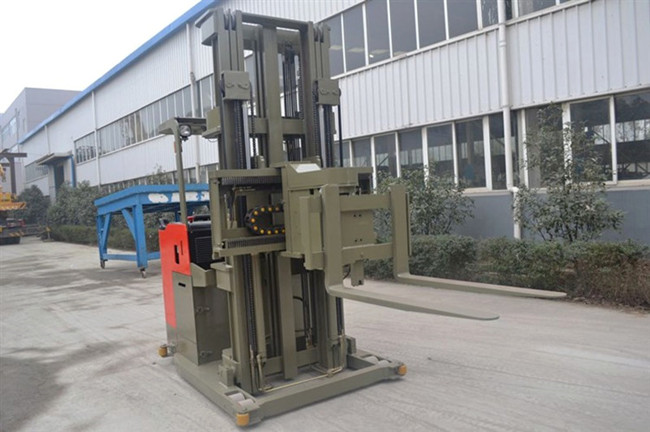 Inch capability, thanks to the use of alternating current technology and electronic control
equipment, the forklift can perform extremely fine adjustments while on the move. This feature is
very useful when carrying out loading operations.


FLIFT 1.5 ton electric 3-way pallet stacker specification

| | | |
| --- | --- | --- |
| Model | | MC15SQ |
| Power type | | Battery |
| Operation type | | Stand up |
| Rated capacity | kg | 1500 |
| Load center | mm | 600 |
| Front overhang | mm | 670 |
| Wheelbase | mm | 1700 |
| Service weight(incl. battery) | kg | 5520 |
| Wheel type | | PU |
| Tyre size, load side | mm | 140*127 |
| Tyre size, drive side | mm | 380*165 |
| Balance wheel size | mm | 204*76 |
| Wheel quantity, front/rear(X=drive) | | 4/1X+2 |
| Wheel tread, drive side | mm | 726 |
| Wheel tread, load side | mm | 1280 |
| Height of mast closed | mm | 2823 |
| Lifting height | mm | 4500 |
| Height of mast with backrest | mm | 5555 |
| Station board height | mm | 355 |
| Fork size | mm | 1200/125/50 |
FLIFT forklift CE approved: