High Efficient Rated Capacity 1600kg Man Mount Three Way Pallet Stacker with Load Centre 600mm
Date: 2022-06-02 View:
Innovative Convenient Total Lifting Height 6200mm Man Mount Three Way Pallet Stacker with Collapsible Seat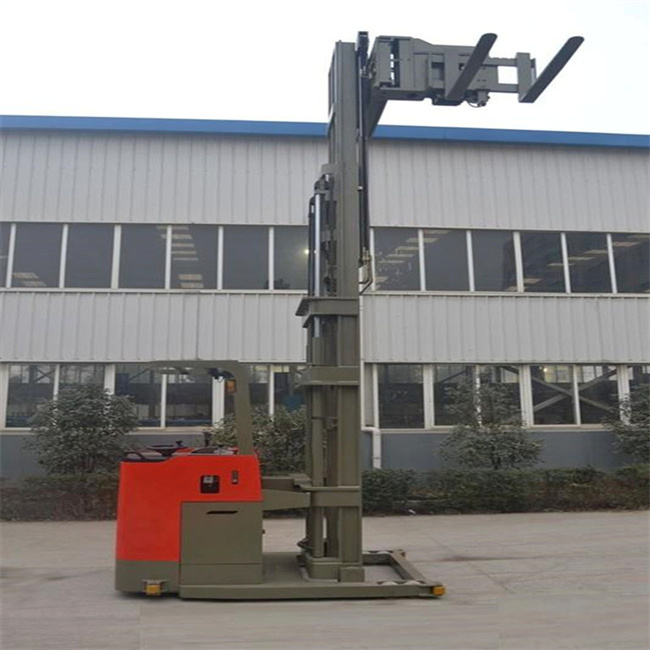 The Fork of the Man Mount Pallet Stacker can be freely rated 180°,The Man mount Three way pallet stacker working in ultra-narrow 1.65m channel can be fork to pick up to goods,the vehicle does not need to turn.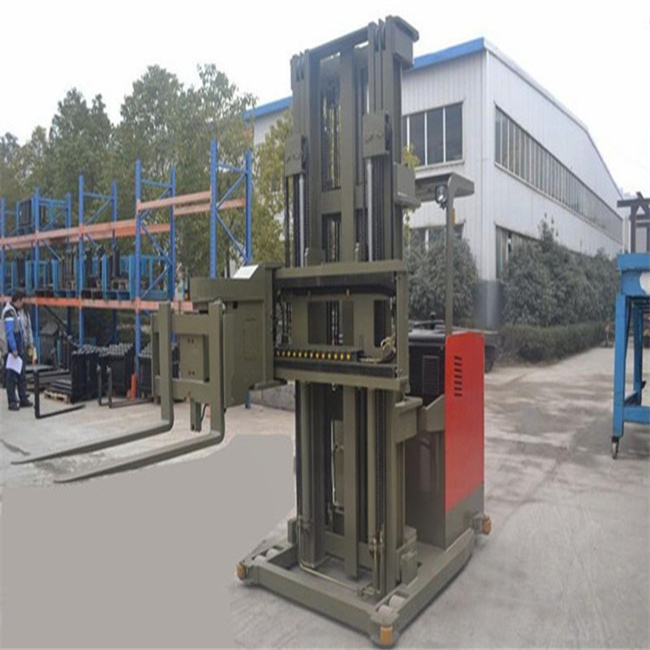 It has the function of both a reach stacker and a high-lift order picker, especially the picking of scattered goods.At the same, the man-mount operation mode provides excellent working vision and is safer.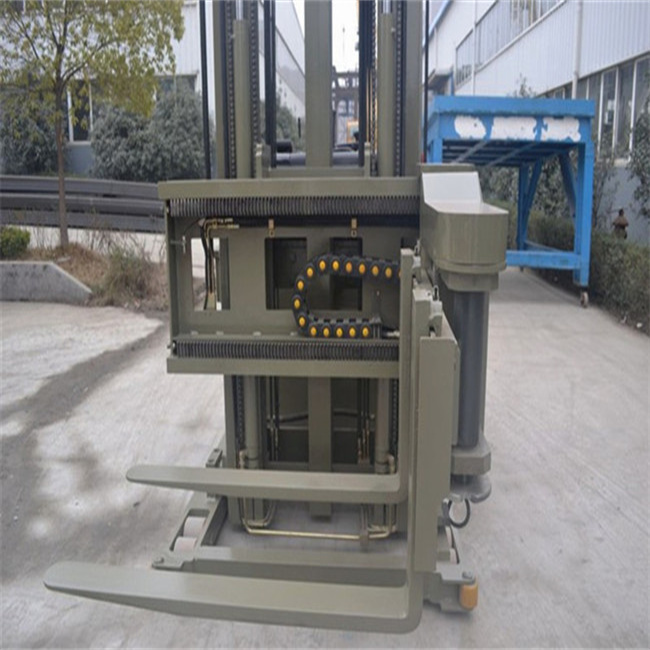 The vehicle is equipped with a side shift rotation linkage function as standard, which can quickly adjust the fork direction with one key operation in the ultra-narrow roadway, which is convenient for forking and retrieving goods on both sides of the shelf.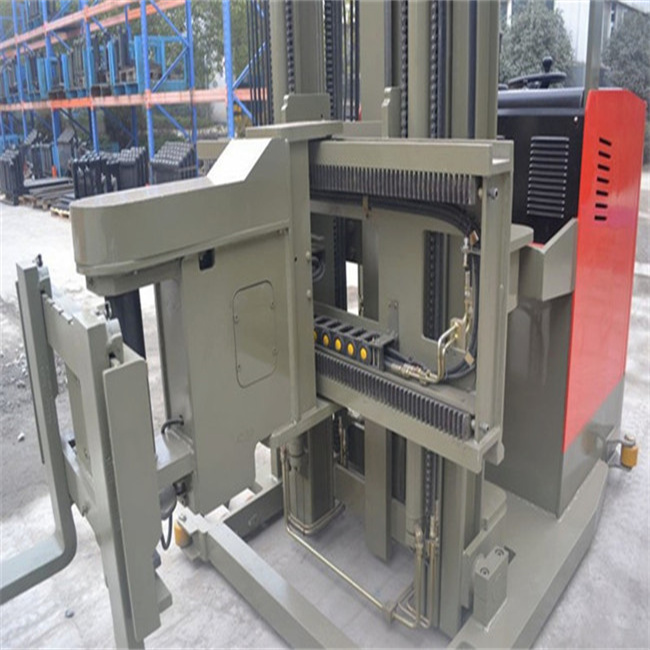 Product Parameters

| | | |
| --- | --- | --- |
| Driving Type | | Man-Mount/Standed/Seated |
| Rated Capacity | kg | 1600 |
| Loading Center | mm | 600 |
| Carry Distance | mm | 435 |
| Service Weight | mm | 7720 |
| Wheel Type | | PU |
| WheelBase | mm | 1950 |
| Fork Size | mm | 1200*125*50 |
| Wheel Size(Load-bearing wheels) | mm | 380*192 |
| Wheel Size((Driving Wheels) | mm | 400*160 |
| Tire Quantity | mm | 2/1x |
| Tread | mm | 1310 |
| The Lowered Mast Height | mm | 3665 |
| Main Mast Lifting Height | mm | 4500 |
| Secondly Mast Lifting Height | mm | 1700 |
| Mast Extended Height | mm | 7130 |
| Overhead Guard height | mm | 2590 |
| Total Lifting Height | mm | 6200 |
| Max. Picking Order Height | mm | 6545 |
| Turning Radius | mm | 2235 |
Certificate