High Quality 1.5ton DGXC1520 Rough Terrain Electric Stacker with fork width 685mm for sale
Date: 2022-06-08 View:
Famous Brand FLIFT Rough Terrain Electric Stacker DGXC1520 1500KG with Load center 400mm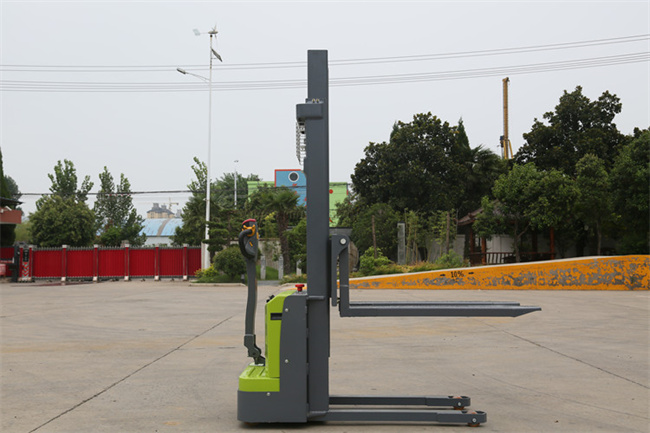 Electric stacker is a kind of transport vehicle for loading and unloading, stacking and short-distance transportation of pallets.Including: all electric stacker, semi electric stacker, forward moving stacker, forward moving all electric stacker, forward moving counterweight Stacker.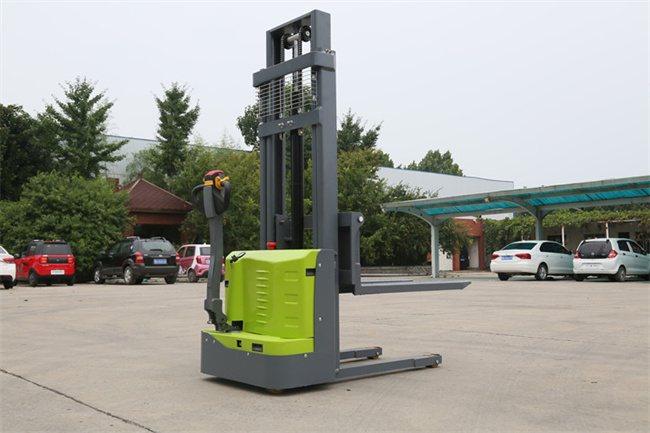 Electric stacker is widely used in factory workshop, warehouse, distribution center, station, freight yard and so on. It can enter the cabin, carriage and container to load and unload pallet goods.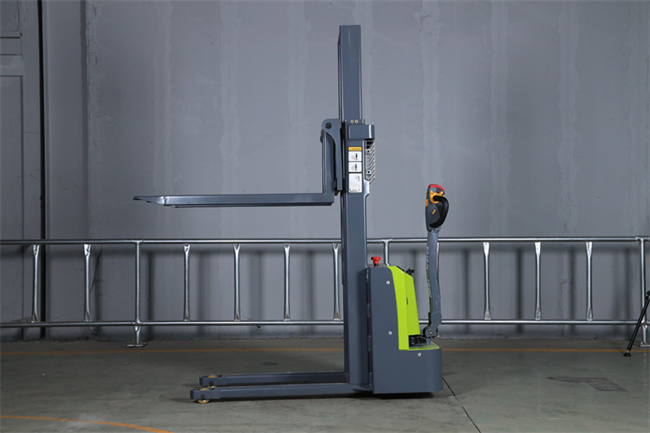 This product adopts the well-known hydraulic pump station in the industry, with low noise, low power consumption and low carbon environmental pollution.The wiring plug of the whole car is sealed and waterproof so that the product is safe and reliable and can be used at ease.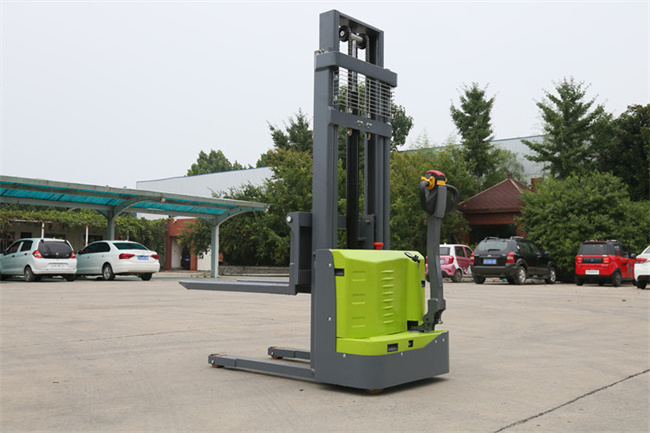 Product Parameters

| | | |
| --- | --- | --- |
| Model | | DGX1520 |
| Load Center | mm | 400 |
| Lift Height | mm | 2000 |
| Wheelbase | mm | 1151 |
| Overall Dimension | mm | 1730*800 |
| Mast unraise/raise Height | mm | 1580/2250 |
| Fork Dimesion | mm | 1080*140*60 |
| Fork Width MIn./Max. | mm | 685 |
| Min. Ground Clearance | mm | 5 |
| Turning Radius | mm | 1410 |
| Min.Right Angle Channel Width | mm | 1000 |
| Self Weight | kg | 500 |
| Wheel Type(turning/driving) | mm | Solid PU |
| Driving Wheel Sizes | mm | 210*70 |
| Auxiliary wheel Sizes | mm | 110*55 |
Certification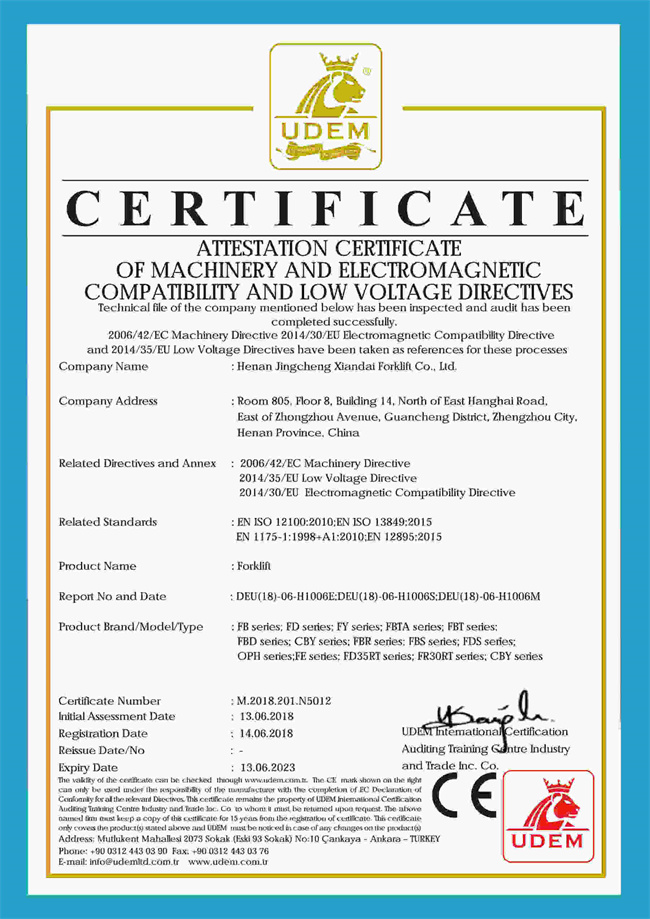 The Video of Product