Walkie Electric Stacker Truck Walkie Full Electric 1.5 ton Pallet Stacker
Date: 2022-06-07 View:
FLIFT hot sell electric pallet stacker 1.5ton 3meter stacking forklift cheap price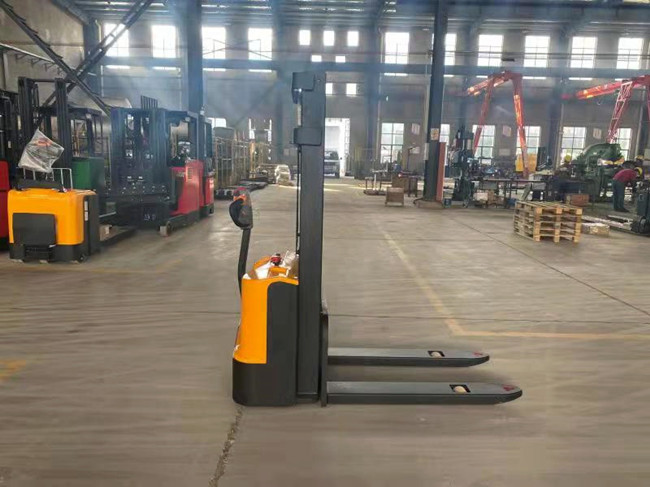 With strength, versatility and reliability in mind, our range has been chosen to satisfy the demands of handling and warehousing professionals.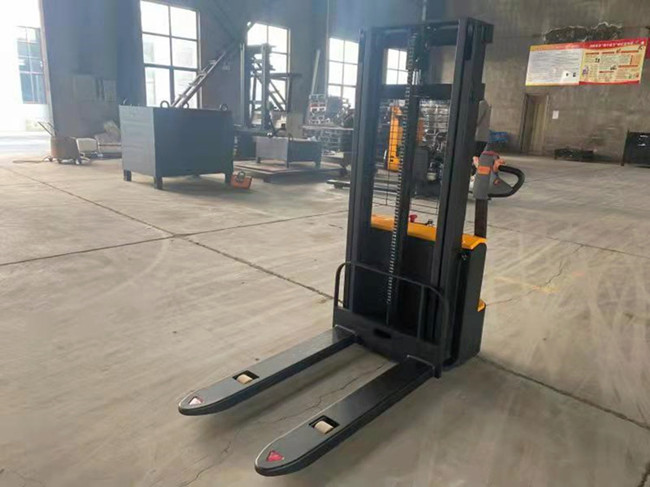 FLIFT walking behind electric stacker is a new choice for the medium stacking operations with
capacities from 1000kg to 1500kg. It is with compacted chassis, light weight, smaller turning radius which can be more flexible and useful in the material handling and logistic transportation.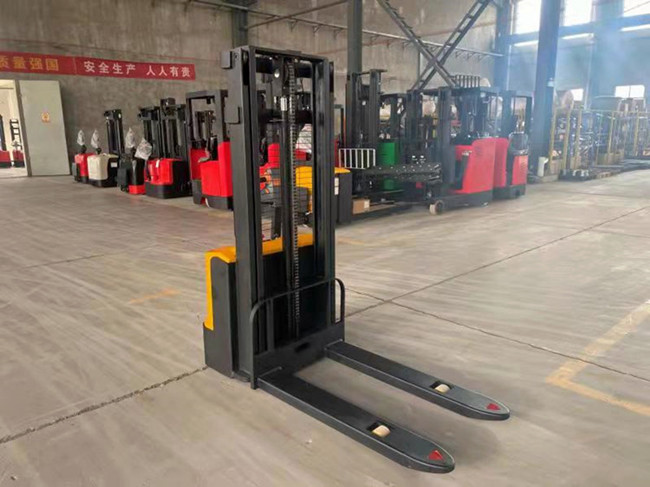 Wide view and high quality mast for high residual lift capacities and perfect view through the mast
which ensure an excellent experiences for the operator and highly increase the working efficiency.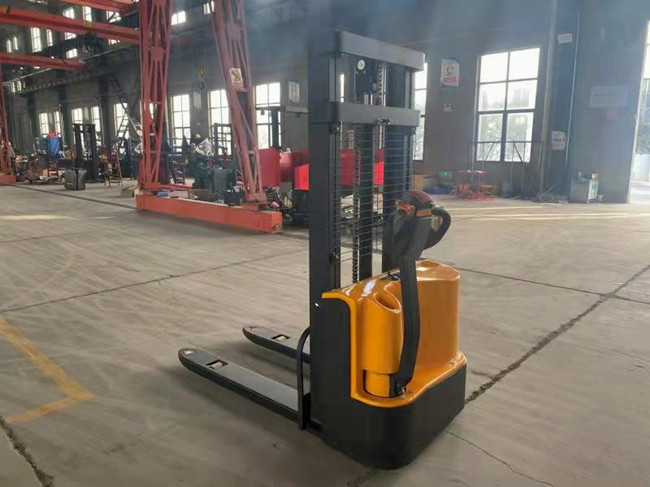 Separately excited drive motor, strong climbing force;
Special gantry channel steel for high-strength forklifts;
Multifunctional integrated handle;
Special operating handle for narrow channel;
High power lifting hydraulic pump station.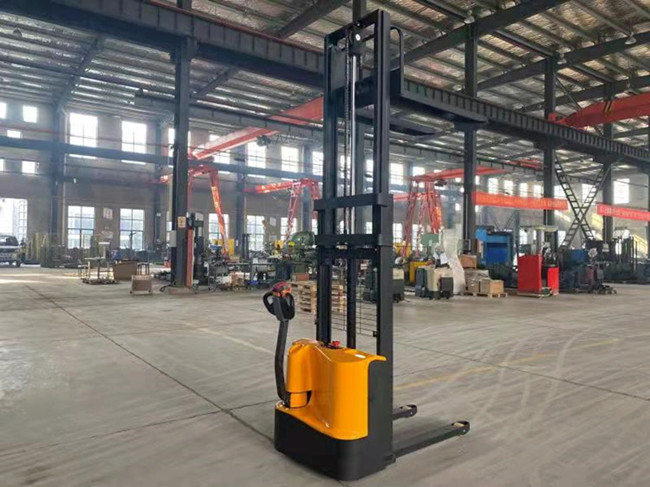 FLIFT 1.5 ton electric pallet stacker specification

| | | |
| --- | --- | --- |
| Model | | CDD15A |
| Rated load | kg | 1500 |
| Load Center | mm | 500 |
| Operation mode | | Walking handle type |
| Bearing wheel | mm | 85*70 |
| Drive wheel | mm | 210*70 |
| Auxiliary wheel | mm | 130*55 |
| Lifting height | mm | 3000 |
| Mast Lowered Height | mm | 2080 |
| Mast Extended Height | mm | 3560 |
| Ground clearance | mm | 85 |
| Overall length | mm | 1710 |
| Overall width | mm | 800 |
| Wheel base | mm | 1185 |
| Fork size (L*W*T) | mm | 1150*160*60 |
| Minimum stacking channel | 1000*1200mm pallet | 2205 |
| Turning radius | mm | 1366 |
| Max. Gradeability(loaded/unloaded) | % | 3/6 |
| Battery voltage/capacity | V/Ah | 24/60 |
| Service weight | kg | 625 |
FLIFT brand products CE certificate: