Factory Supply Load Centre 600mm Electric Man Mount Three-way Stacker with Carry Distance 435mm
Date: 2022-06-07 View:
Industrial Commerical Carry Distance 435mm Man Mount Three-way Stacker with main mast lifting 4500mm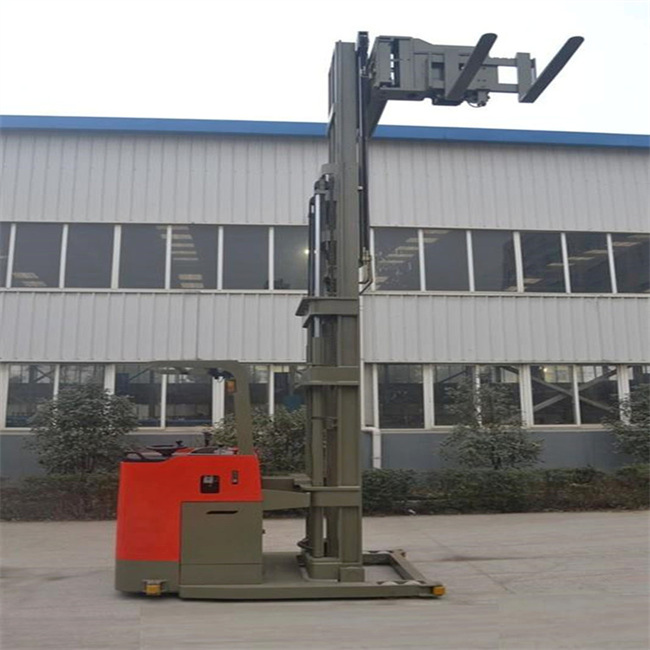 Ultra-high safety

Through the setting of the height sensor and the optimization of the hydraulic and electrical system of the whole vehicle.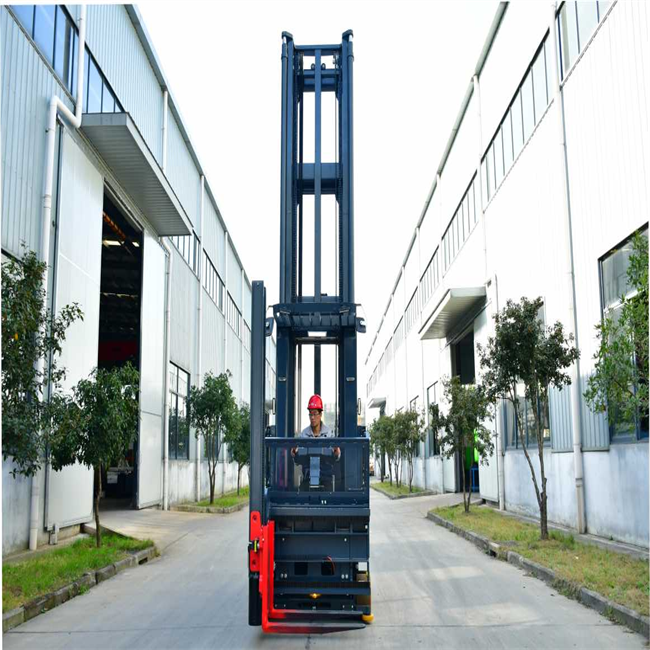 Powerful Special Mast Structure
The gantry channel steel adopts imported high-strength customized steel to ensure the super high load capacity. The fork of the high-level stacking operation is less shaky,the operation is more safer.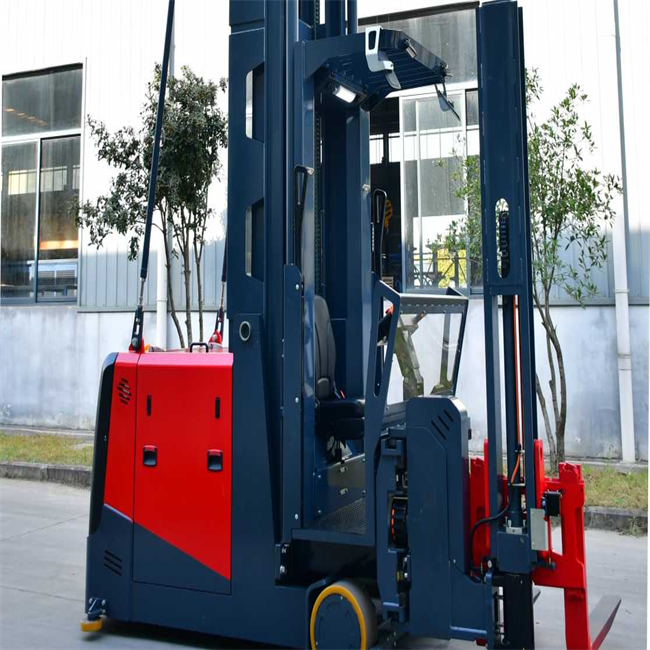 Practical function
The driver can control and grasp all the status of the vehicle through the integrated control panel.
Support fork side shift movement, final draft lifting, main and secondary mast synchronous lifting and descending and other practical functions.
After detecting obstacles or people in front of and behind the set distance,
automatically accelerate until stopping.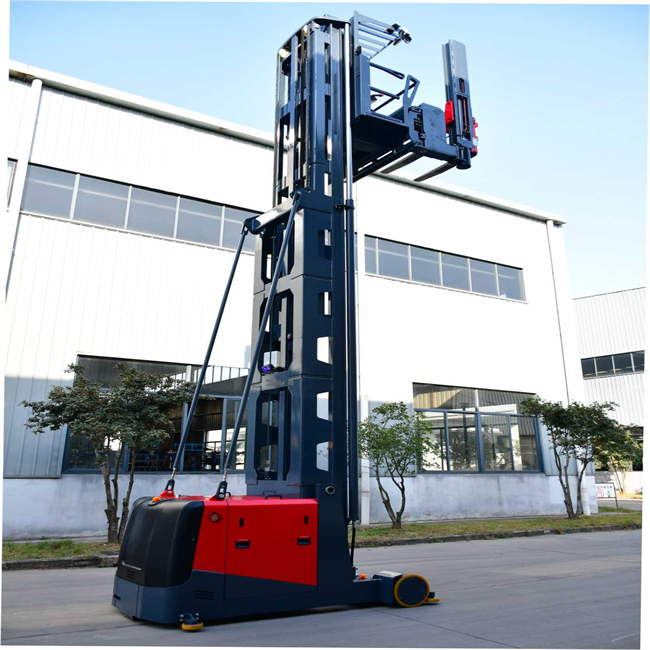 Product Parameters
| | | |
| --- | --- | --- |
| Driving Type | | Man-Mount/Standed/Seated |
| Rated Capacity | kg | 1600 |
| Loading Centre | mm | 600 |
| Carry Distance | mm | 435 |
| Service Weight | kg | 7720 |
| Wheel Type | | PU |
| Wheelbase | mm | 1950 |
| Wheel Size(Load-bearing wheels) | mm | 380*192 |
| Wheel Size(Driving wheels) | mm | 480*160 |
| Tire Quantity(Front/Driving) | | 2/1X |
| Tread | mm | 1310 |
| The Lowered Mast Height | mm | 3665 |
| Main Mast Lifting Height | mm | 4500 |
| Secondly Mast Lifting Height | mm | 1700 |
| Mast Extended Height | mm | 7130 |

Certificate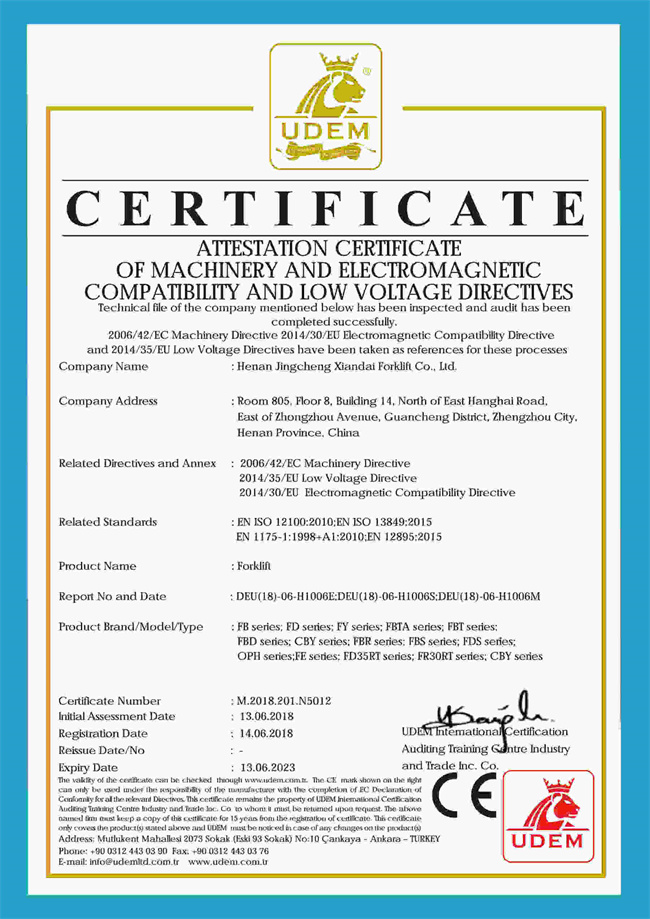 The Video of Product