Innovative 4WD Rough Terrain Forklift FD30RT4 with Lifting Height 3m 4.5m 6m
Date: 2022-08-03 View:
Japanese Engine 3ton 3.5ton Rough Terrain Forklift FD30RT4 with Durable Tires
Feature 1:
Ordinary forklifts with low chassis can only work on flat roads, rear-wheel drive, and ordinary tires have small grip. The off-road forklifts are all four-wheel drive, and the chassis is higher than that of ordinary forklifts, which ensures the passability in potholes and prevents bumping the chassis. The off-road forklift is larger in size and equipped with a high-horsepower engine with strong power. It works on rough mountain roads and dirt roads. The off-road tires have strong grip and do not slip. The maximum driving speed of the off-road forklift can reach 40Km/h, and the mobility is strong. It can drive on hills, mountains, beachheads, sand, snow, ice and muddy roads with good off-road performance.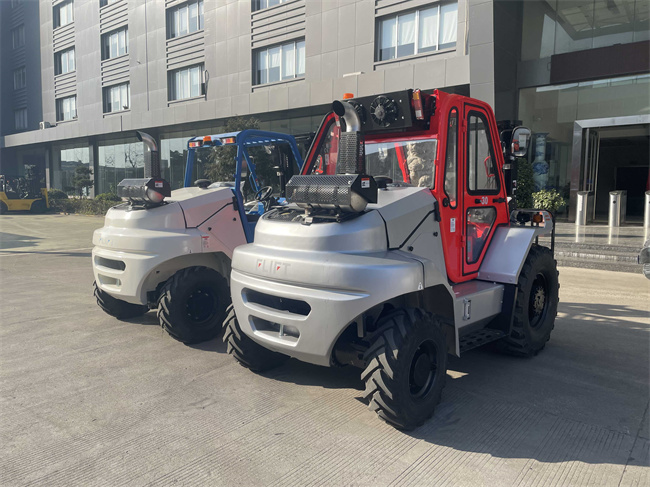 Feature two:
The off-road forklift is a special engineering vehicle suitable for loading, unloading and handling in harsh environments. It can also replace various attachments, and multiple attachments can meet different needs. One vehicle can be used for multiple purposes. At present, there are two types of off-road forklifts, one is an articulated off-road forklift, and the other is a counterweight integrated off-road forklift.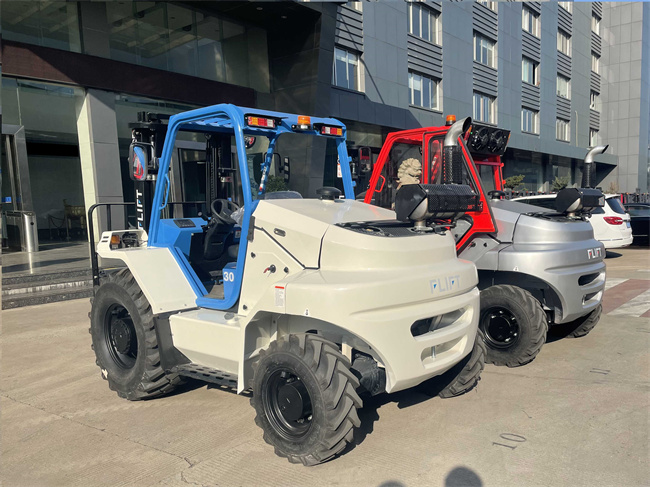 Feature three:
At present, in the rainy season, with widespread rainfall across the country, the ground is muddy and difficult to travel, and it is time for the off-road forklift to play its role. As field operations become more extensive, the demand for large-tonnage off-road forklifts will also increase.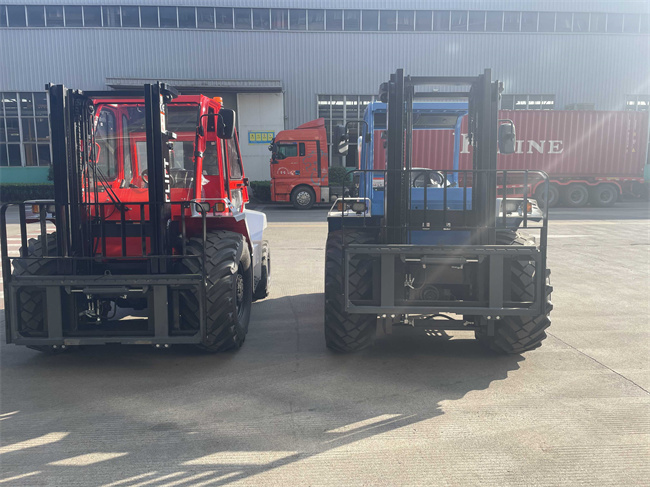 Product Parameters

| | | |
| --- | --- | --- |
| Model | | FD30RT4 |
| Brand | | FLIFT |
| Power Type | | Diesel |
| Rated Capacity | kg | 3000 |
| Load Center | mm | 500 |
| Lifting Height | mm | 3000 |
| Fork Size | mm | 1220*125*45 |
| Mast Tilt Angle | Deg | 10/12 |
| Front Overhang | mm | 700 |
| Ground Clearance(Bottom of chassis) | mm | 340 |
| Ground Clearance (Bottom of mast) | mm | 135 |
| Length to face of fork(Without fork) | mm | 3252 |
| Overall Width | mm | 1850 |
| Mast Lowered Height | mm | 2230 |
| Mast Extended Height(With backrest) | mm | 4245 |

Certification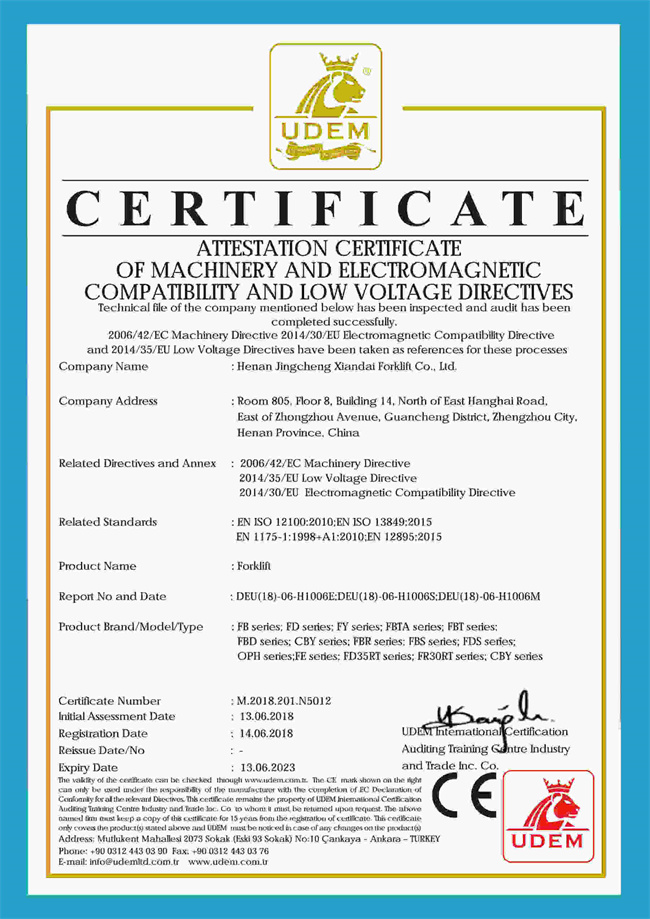 The Video of Product