Comparison Between FD50 and FD80
Date: 2022-07-14 View:
The Comparison between FLIFT 5-8ton Diesel Forklifts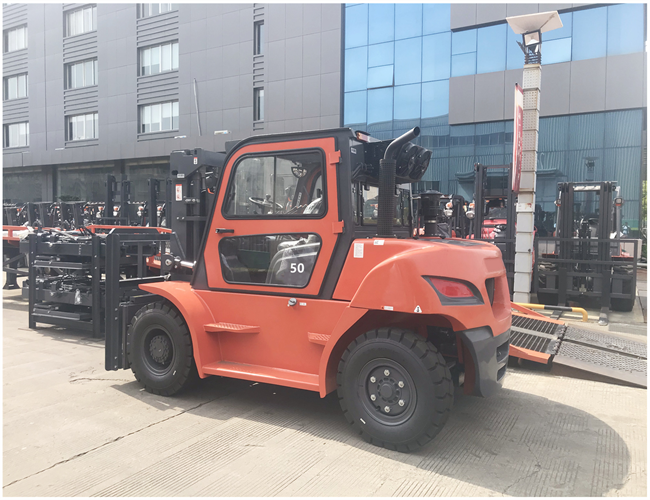 Through compare with the 5-8ton series diesel forklift , the big 5ton forklift almost own the same parameters, except the overall length and service weight is small difference. Especially the load center is 600mm. Indicate that big 5ton series be able to lifting goods over 5ton as descent to the 3m height.(We had tested the maximum lifting capacity is around 58000KG as lifting up to 3m)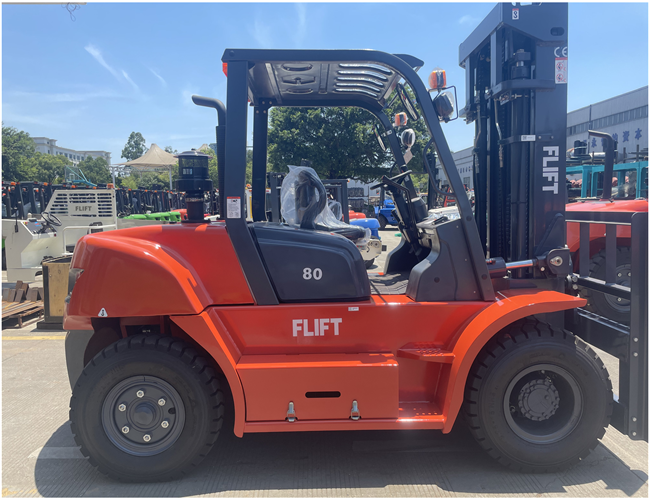 The Big 5ton series also could be equipped with the 6 cylinder diesel engine and 4 cylinder Turbo diesel engine.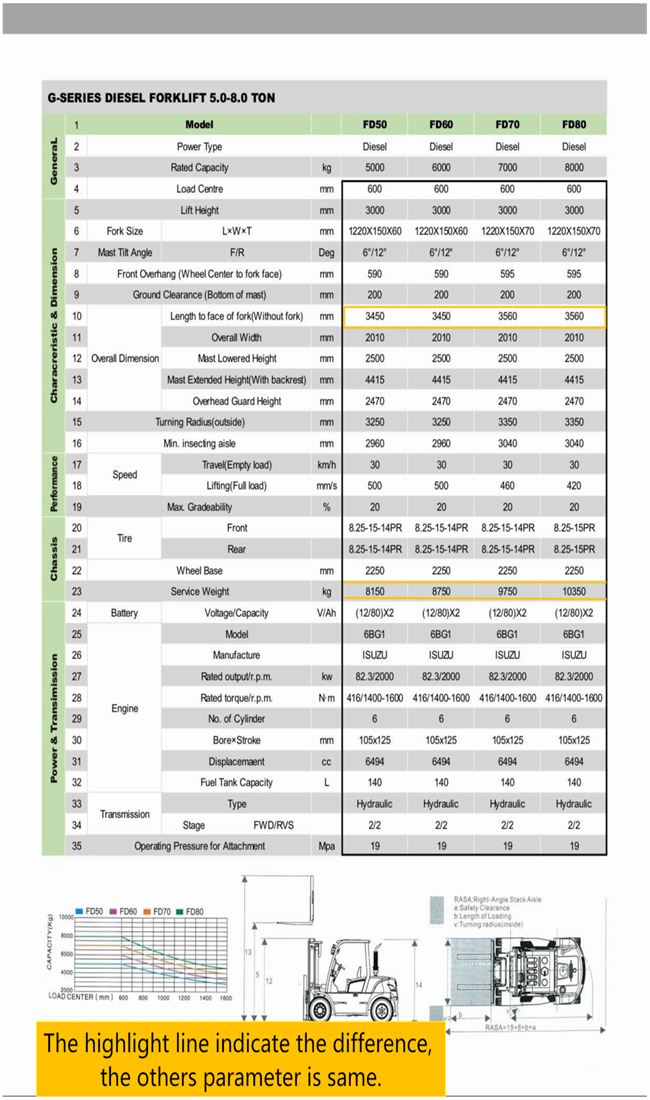 The optional Diesel Engine:
1: Japanese Isuzu 6BG1 (6 cylinder)
2: Mitsubishi S6S (6 cylinder)
3: USA Cummins QSF 3.8 engine. (4 cylinder Turbo)
4: USA Cummins QSF 4.5 engine. (6 cylinder Turbo)
A large number of America clients prefer to use the Lpg/Cng &Gasoline .
In other words, our 5-8ton forklfit also could be equipped with gasoline engine and LPG/CNG device, so called dual fuel forklift .
The optional gasoline engine:
1: America PSI 4.3 gasoline engine (EPA -T4F)
(EPA -T4F, represent the EPA approved engine which could be exported into the America Market. Meaning the highest emission standard in USA.
EAP: (Environmental Protection Agency)