Short Forklift Short Wheel Base 2500kg 2.5 Ton Lpg Forklift With US EPA Engine
Date: 2022-07-05 View:
FLIFT brand 2.5ton LPG gasoline short wheelbase forklift truck for sale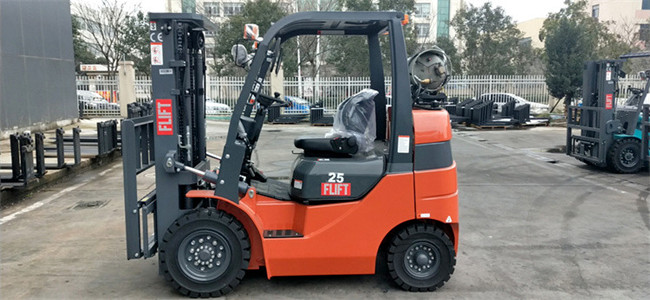 The forklift comes standard with a large diameter panoramic mirror, effectively eliminating the blindness of the blind field and improve the traffic safety.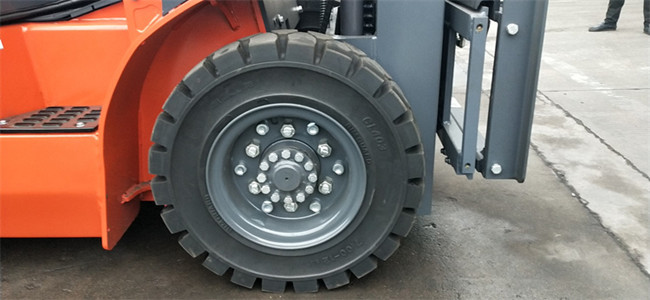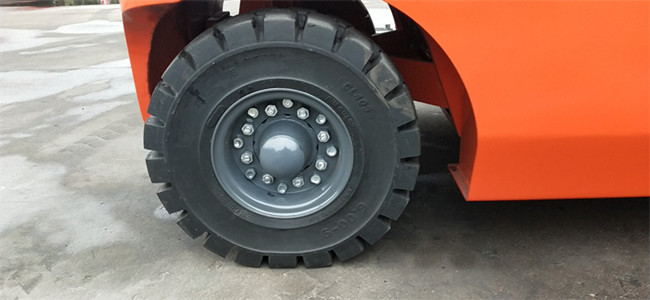 Adjustable seats (adjust range up to 150mm), and small diameter steering wheel, suitable for different drivers.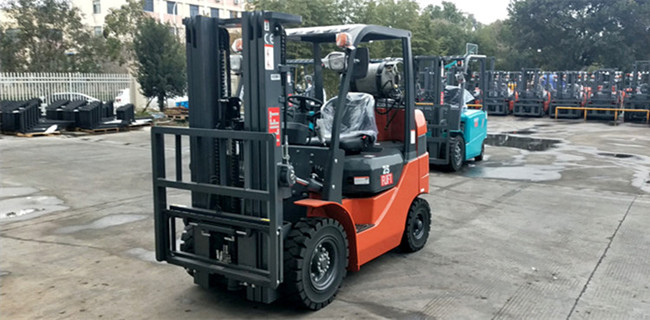 Tilt cylinder sink inside to the car body, foot brake suspension structure layout, flat plate design, comfortable and large space driving experience.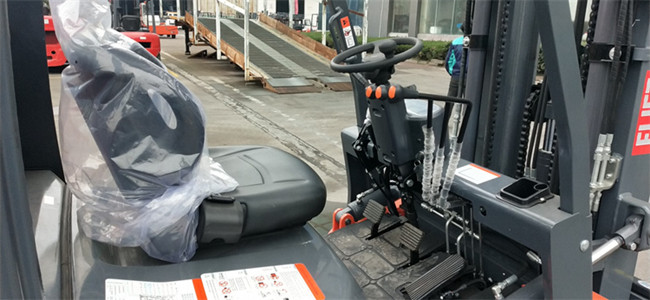 Overhead guard heightening design, the roof with high-strength steel plate stamping. The height can meet the requirements of European and American customers.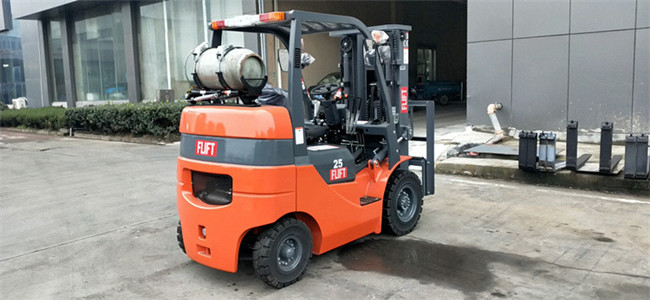 Short wheelbase design, large corner steering axle, front and rear wheels standard with solid tires, effectively reduce the turning radius.
FLIFT 2.5 ton short wheelbase forklift specification

| | | |
| --- | --- | --- |
| Model | | FY25-R4 |
| Rated Capacity | kg | 2500 |
| Load Centre | mm | 500 |
| Lift Height | mm | 3000 |
| Fork Size | mm | 1070*120*40 |
| Mast Tilt Angle | Deg | 6°/12° |
| Front Overhang (Wheel Center to fork face) | mm | 445 |
| Ground Clearance (Bottom of mast) | mm | 80 |
| Length to face of fork(Without fork) | mm | 2355 |
| Overall Width | mm | 1110 |
| Mast Lowered Height | mm | 2070 |
| Overhead Guard Height | mm | 2080 |
| Mast Extended Height(With backrest) | mm | 4070 |
| Turning Radius(outside) | mm | 2110 |
| Min. intersecting aisle | mm | 2316 |
| Max. Gradeability | % | 20 |
| Wheel Base | mm | 1400 |
| Service Weight | kg | 3655 |
FLIFT forklifts CE certificate: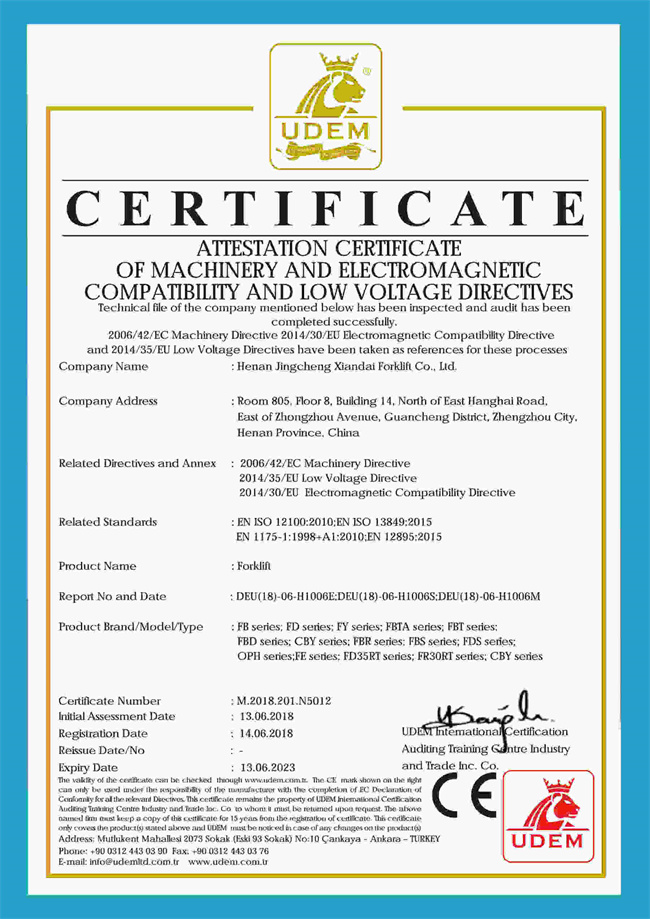 FLIFT 2.5 ton short wheelbase LPG forklift testing video: