Lifting Equipment FD30RT4 4WD Rough Terrain Forklift Diesel Forklift lifting Height 3m 4.5m 6m with Customization Service
Date: 2022-08-04 View:
CE Certification Diesel Rough Terrain Forklift FD30RT4 3ton 2ton 1ton lifting Height 3m 4.5m 6m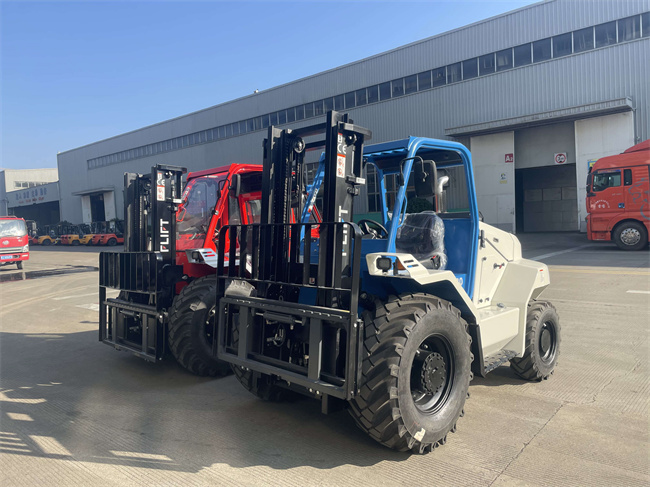 Ordinary forklifts with low chassis can only work on flat roads, rear-wheel drive, and ordinary tires have small grip. The off-road forklifts are all four-wheel drive, and the chassis is higher than that of ordinary forklifts, which ensures the passability in potholes and prevents bumping the chassis.The off-road forklift is larger in size and equipped with a high-horsepower engine with strong power. It works on rough mountain roads and dirt roads.


The off-road tires have strong grip and do not slip. The maximum driving speed of the off-road forklift can reach 40Km/h, and the mobility is strong. It can drive on hills, mountains, beachheads, sand, snow, ice and muddy roads with good off-road performance.


At present, in the rainy season, with widespread rainfall across the country, the ground is muddy and difficult to travel, and it is time for the off-road forklift to play its role. As field operations become more extensive, the demand for large-tonnage off-road forklifts will also increase.

Product Parameters

| | | |
| --- | --- | --- |
| Model | | FD30RT4 |
| Power Type | | Diesel |
| Rated Capacity | kg | 3000 |
| Load Centre | mm | 500 |
| Service weight | kg | 5700 |
| Tyre Type (Front/Rear) | | Tubeless tires |
| Wheel number X = drive wheel | | 2X/2X |
| Tyre Size (Front) | | 405/70-20-14PR |
| Tyre Size (Rear) | | 10.0/75-15.3-12PR |
| Front Tread | mm | 1410 |
| Rear Tread | mm | 1484 |
| Wheelbase | mm | 1990 |
| Fork Size (Lx WxT) | mm | 1220x125x45 |
| Mast Tilt Angle (F/R) | Deg | 10/12 |
| Lift Height | mm | 3000 |
| Mast Lowered Height | mm | 2245 |
| Free Lift Height | mm | 125 |
| Mast Extended Height | mm | 4260 |
| Length to Face of Fork | mm | 3260 |
| Overall Width | mm | 1835 |
Certification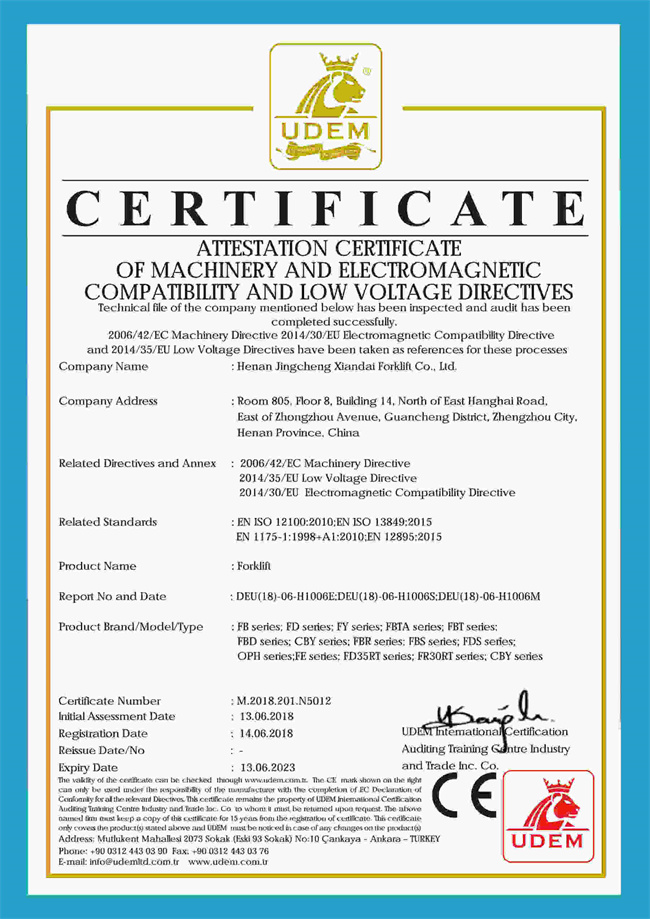 The Video of Product