Forklift with Large Storage Battery Electric Counterbalance Forklift 3 Ton 4 Ton 5 Ton 6 Ton Forklift
Date: 2022-08-23 View:
Durable 2 Ton 3 Ton 4 Ton Warehouse Electric Counterbalance Forklift


1.Full AC control system with a variety of safety protection functions, making the operation more convenient and faster.
2. The low gravity design provide good stablity.
3. With low engergy cost, it can meet the common working time.
4. Three sets braking system: hand brake, foot brake, AC driving regenerative brake
5. It is comfortable with big operate space
6. Hydraulic mechanical safety protection: fast cut off valve, lowering speed valve, locked tilting valve, overloading valve
7. Electric system safety protection: limited tilting speed function at high position, under voltage protection function, relay fuse assembly, natural cooling and fan cooling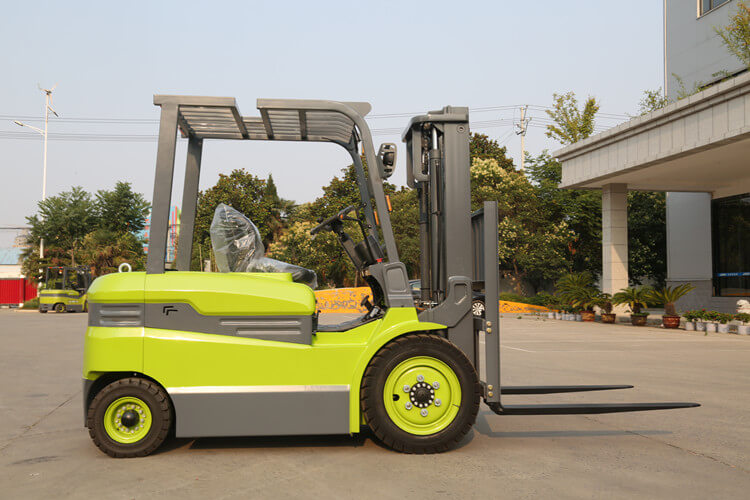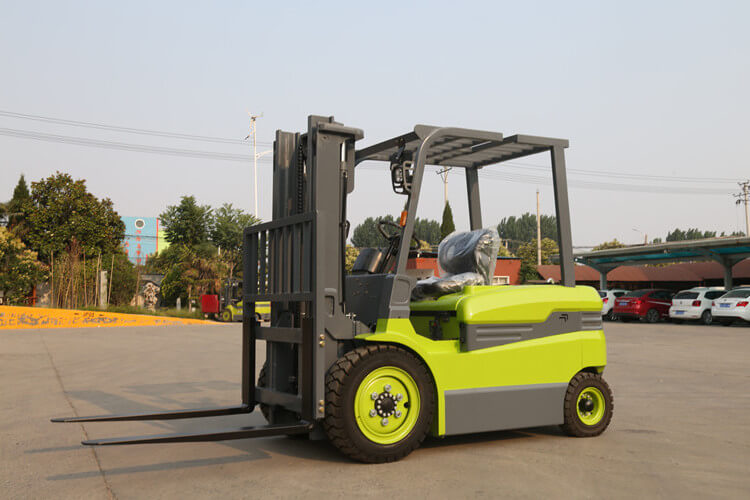 Human comfort operation
1. Standard steering wheel start steering function to reduce steering operation steps.
2. A wide-view mast is standard to enhance the driving experience, and the mast and hose pulley are more compact.
3. The large arc top guard and the grid frame with better angle increase the driver's upper field of vision.
4. Optimized battery layout and counterweight design to increase rear vision.
5. The operating space under the foot increases, the accelerator pedal area increases, and the brake pedal area increases.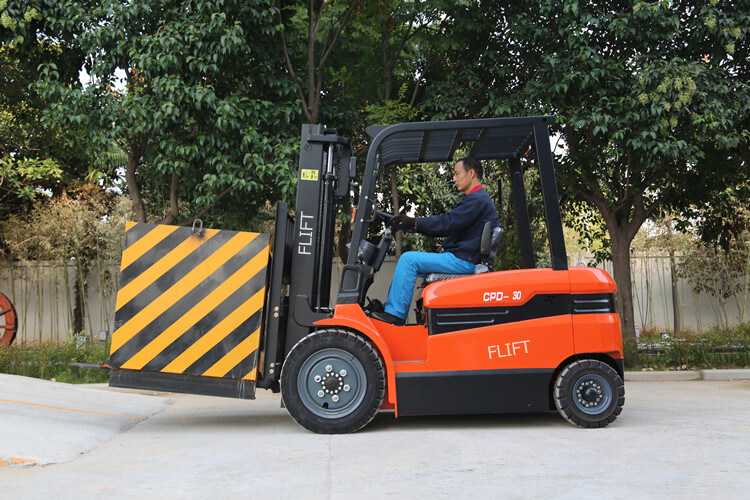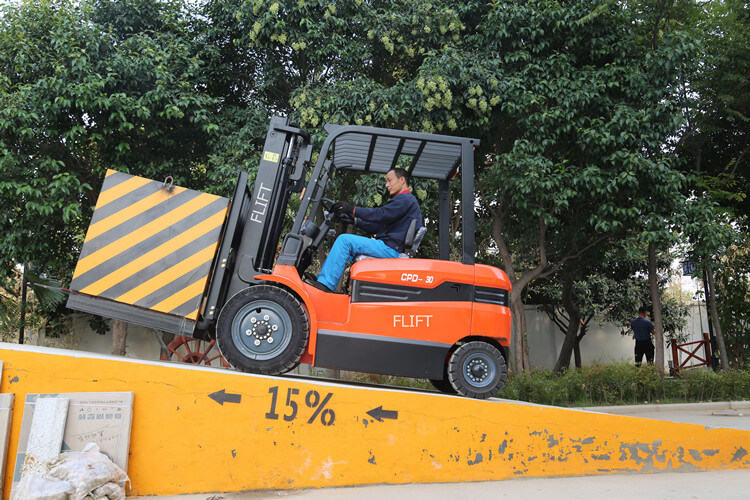 Product Parameters


| | | |
| --- | --- | --- |
| Model | | CPD30 |
| Power Type | | Lead Battery |
| Operation Type | | Seated |
| Rated Capacity | kg | 3000 |
| Loader Center | mm | 500 |
| Wheel Base | mm | 1700 |
| Ground Clearance | mm | 114 |
| Lift Height | mm | 3000 |
| Overall Dimension | mm | 2580*1225 |
| Fork Size | mm | 1070*125*45 |
| Service Weight(with battery) | kg | 4950 |

Certification