3t 5t 6t 10t 12t Side Loader Forklift Diesel Engine Forklift Truck With Closed Cabin
Date: 2022-08-17 View:
Diesel Engine Customized Fork Length 1220mm 3 ton 5 ton 10 ton Side Loader Forklift For Sale
Our side load forklift is designed to improve your work flow by effectively becoming two forklifts in one, a side loader and counterbalance forklift. This revolutionary design eliminates costly double handling of material and improves productivity.
Visibility is greatly maximized by the having the cab mounted to the side of the mast. The operator has a clear view of the forks and the load, increasing safety and reducing the risk of product damage.
It adopt a flexible support for driving system, capable of reducing the vibration of whole machine and increasing the operation comfort. It gives this forklift the versatility to transport long loads around objects with confidence and utmost safety. And It is widely used in port, warehouse, distribution center, etc for handling the strip cargoes like steel, wood, etc.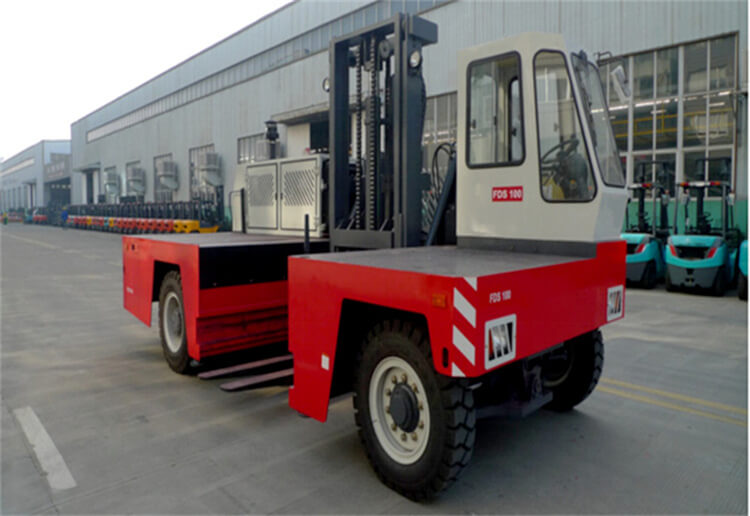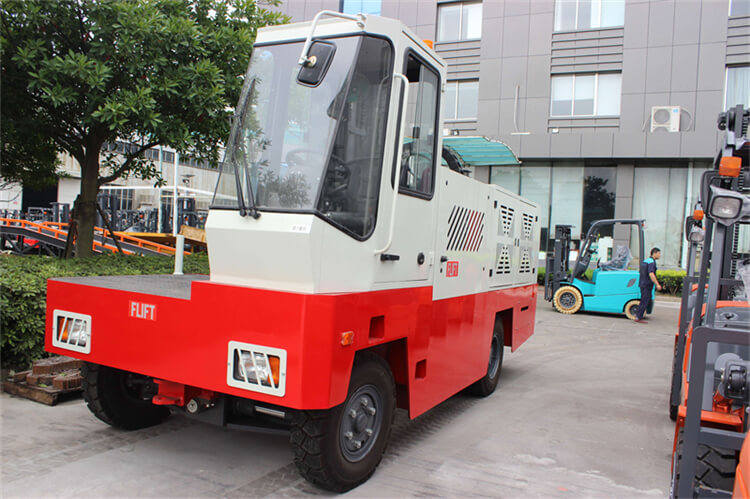 The main difference between the side forklift and the general counterweight front forklift is that the working device of the side fork is on the side of the vehicle body. In addition to lifting and tilting, it can also extend and retract laterally along the body.
Suitable for loading, unloading, stacking and transporting long cargo. When transporting, the cargo is placed longitudinally along the vehicle body on the cargo platform, and the requirements for the width of the passage are small, so that the site area can be fully and effectively utilized.
Therefore, it is widely used in petrochemical, metallurgy, transportation, construction and other industries.
Loading and unloading long weights (such as steel pipes, steel bars, utility poles, containers, etc.) is particularly suitable, which can greatly improve work efficiency.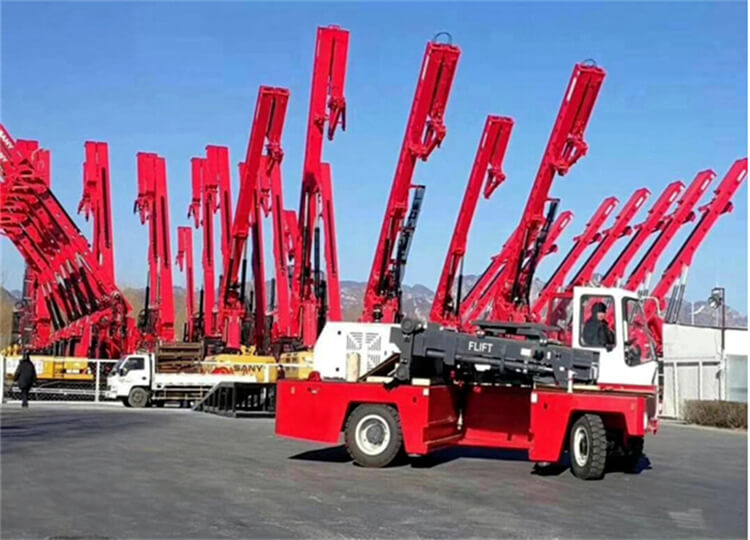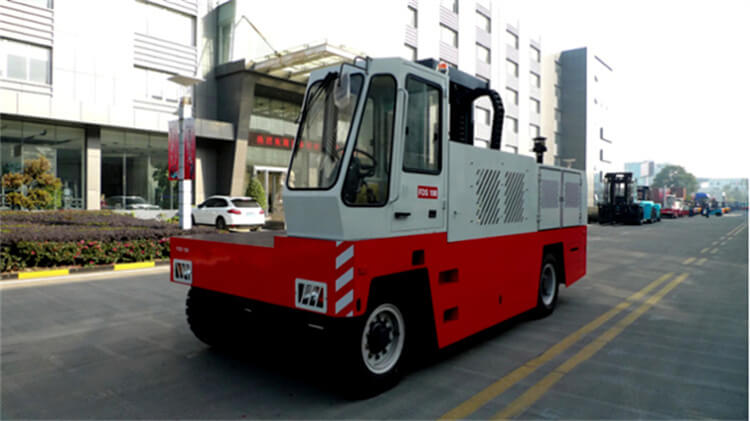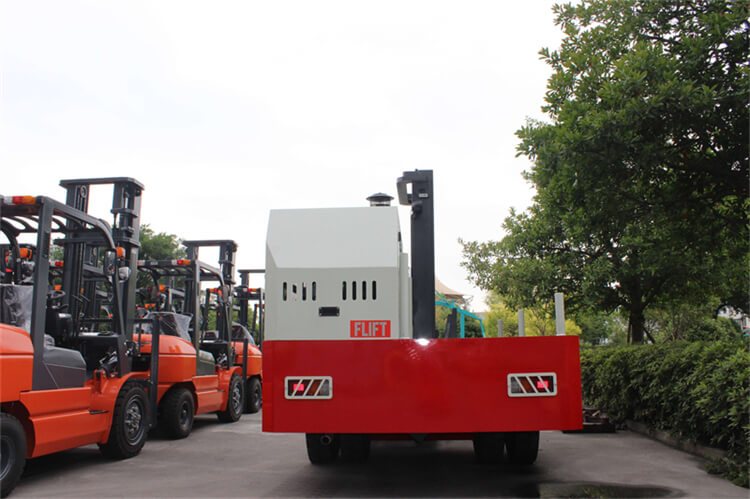 Product Parameters

| | | |
| --- | --- | --- |
| Model | | FDS100 |
| Power type | | Diesel |
| Rated capacity | kg | 10000 |
| Load center | mm | 600 |
| Fork size | mm | 1220*175*85 |
| Dimension | mm | 6250*2620*3240 |
| Platform width | mm | 1800 |
| Platform length | mm | 6250 |
| Overhead guard height | mm | 2820 |
| Wheelbase | mm | 3600 |
| Service weight | mm | 15800 |
The video of product