Factory Supply Customization FD160 Rated Capacity 16ton Diesel Forklift for Logistic Company
Date: 2022-08-02 View:
CE Certification Diesel forklift FD160 Rated Capacity 16 ton with 3meter Mast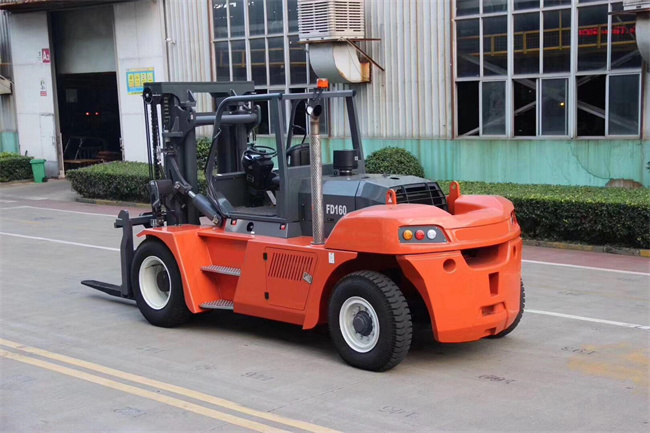 (
1) Price: The price of an electric forklift is much higher than that of a diesel forklift. For example, a forklift with 3 tons and 3 meters, the price of an electric forklift is twice that of a fuel forklift.


(2) Working power: Electric forklifts are powered by power, and diesel forklifts are fuel-driven, with high power, sufficient horsepower, and strong continuous working ability. When the fuel tank is full, it can continue to work for 8 hours. The electric forklift uses a battery, which generally only lasts 5 hours. The battery generally needs to be charged for 10 hours to be fully charged. If it is not fully charged, it will cause great damage to the battery. And the battery has a rated power and cannot be overloaded, so its working power is far less than that of a diesel forklift.


(3) Maintenance difficulty: Diesel forklift maintenance is a mechanical fault, and maintenance is relatively easy. Electric forklifts may have a line problem that can cause the search to fail to work properly. This kind of fault is more difficult to find and more difficult to maintain.


Product Parameters

| | | |
| --- | --- | --- |
| Model | | FD160 |
| Power Type | | Diesel |
| Rated Capacity | kg | 16000 |
| Load Centre | mm | 600 |
| Lift Height | mm | 3000 |
| Fork Size | mm | 1820X200X90 |
| Mast Tilt Angle | Deg | 6°/12° |
| Front Overhang (Wheel Center to fork face) | mm | 900 |
| Ground Clearance (Bottom of mast) | mm | 255 |
| Length to face of fork(Without fork) | mm | 4960 |
| Overall Width | mm | 2490 |
| Mast Lowered Height | mm | 3170 |
| Mast Extended Height(With backrest) | mm | 4670 |
| Overall Guard Height | mm | 2930 |
| Turning Radius(outside) | mm | 4500 |

Certification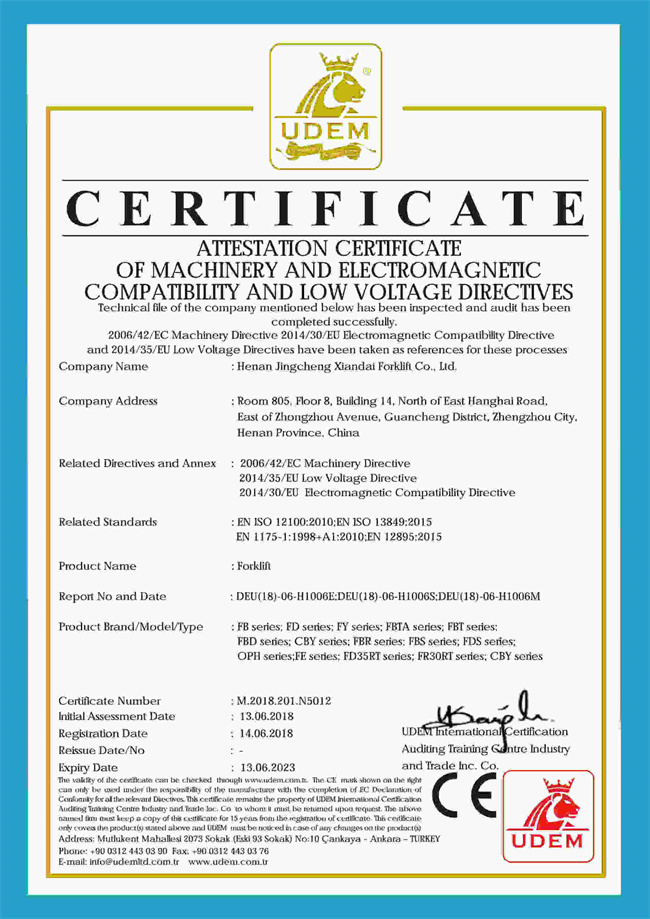 The Video of Product