Chinese Brand FLIFT Electric Reach Forklift FBR20 Rated Capacity 2000kg
Date: 2022-08-01 View:
Low Consumption Rated Capacity 2000kg Electric Reach Forklift with Load Center 500 mm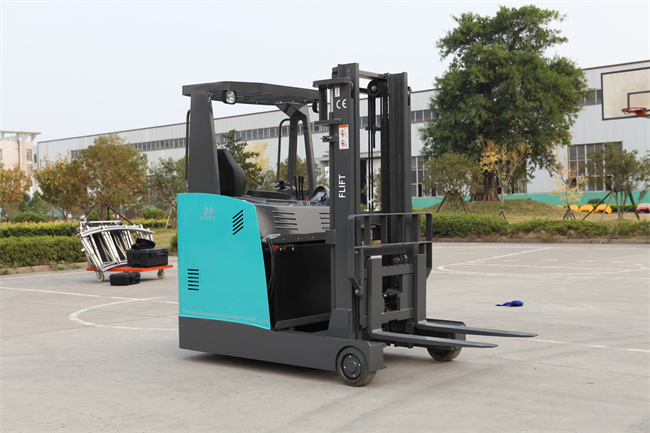 High speed limit device. When the products are lifted up to a certain height, the moving speed and lifting speed can be selectively reduced, to ensure operation safety in high altitude.
Battery restoration locking system: when the accumulated battery is not in the locked position, the truck has no walking, lifting and inclining action. It can only move forward in a slow motion status.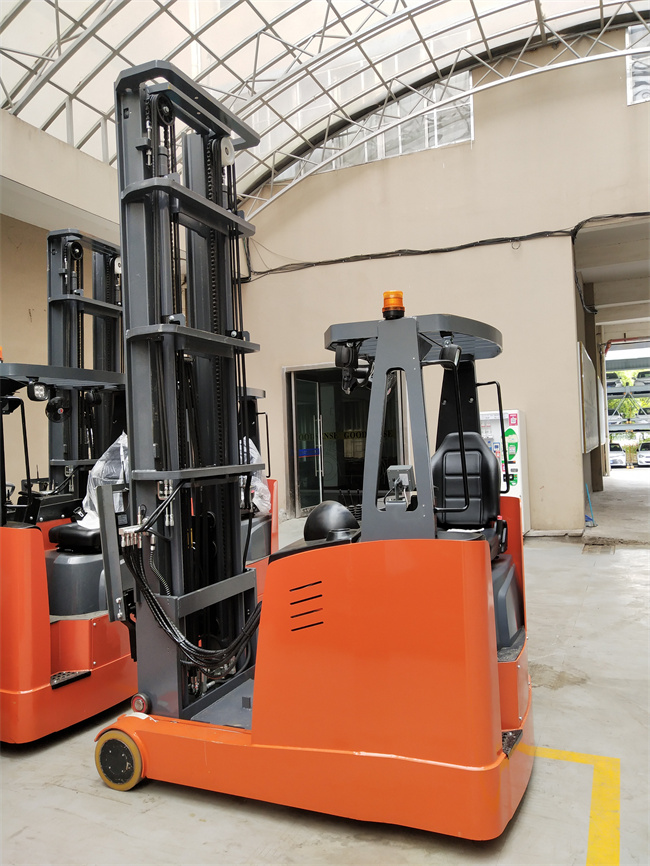 Double braking system: electromagnetic brake+hydraulic system, avoid any shock generated in working.
Optimized power Output matches with the motor, to improve the continuous operation time for 25% and energy-saving efficiency for 10°.
High quality import channel steel for the gantry mounting. have good stability and long service life.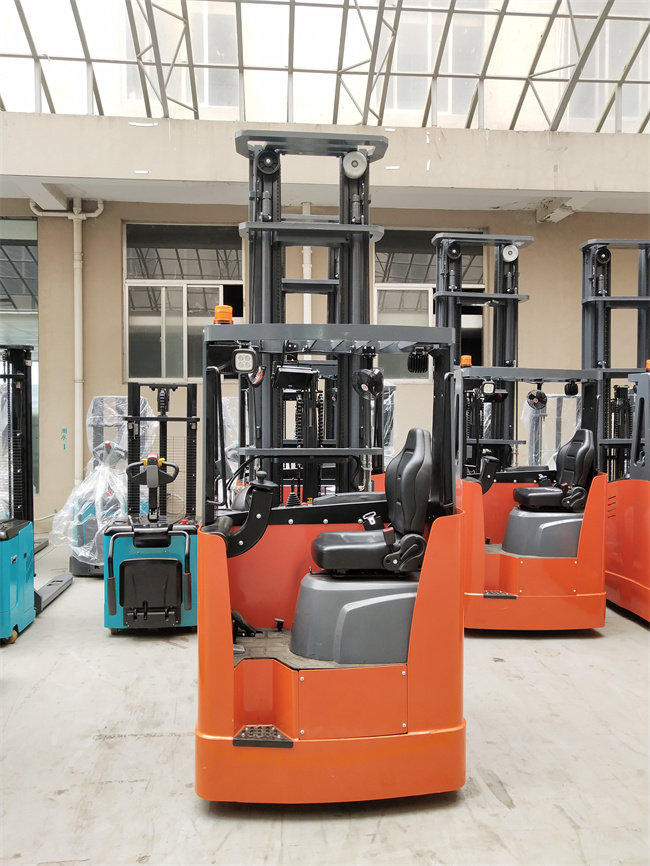 Product Parameters

| | | |
| --- | --- | --- |
| Model | | FBR20 |
| Power Type | | Battery |
| Operator Type | | Seated |
| Rated Capacity | kg | 2000 |
| Load center | mm | 500 |
| Front Overhang | mm | 180 |
| Wheel base | mm | 1563 |
| Service Weight(with battery) | kg | 2900 |
| Mast/Fork Carriage Tilt Forward/Backward | | 3/5 |
| Mast lowered height | mm | 2080 |
| Free lift Height(optional) | mm | 100 |
| Lift Height | mm | 7400 |
| Extended mast Height | mm | 4007 |
| Overhead Load Guard(cab) Height | mm | 2165 |
| Overall Length | mm | 2345 |
Certification