Dual Fuel LPG Gasoline Forklift Truck 3.5 Ton Small Forklift with Side Shifter
Date: 2022-08-05 View:
China Top Brand 3-3.5 Ton LPG Gasoline Forklift Truck with Attachments Fy35 Transporting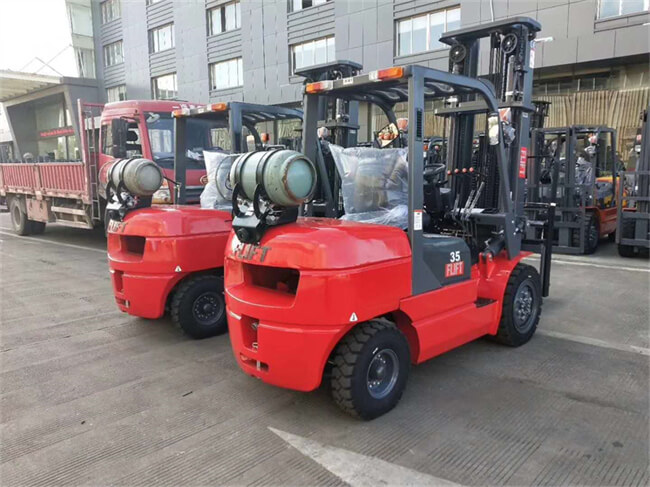 LPG gasoline double fuel forklift: 1-2ton,2.5-3ton,3.5-4.5ton,5-7ton double fuel forklift,with lifting height 3m or more, with 2 or 3 stages mast,side shift, LPG system installation with one tank , fork length 1070 mm, adjustable steering wheels and toyota seat with safety belt ,air tire, improving the operation comfort and adjustment reliability. Wide view mast design makes the driver's vision more open.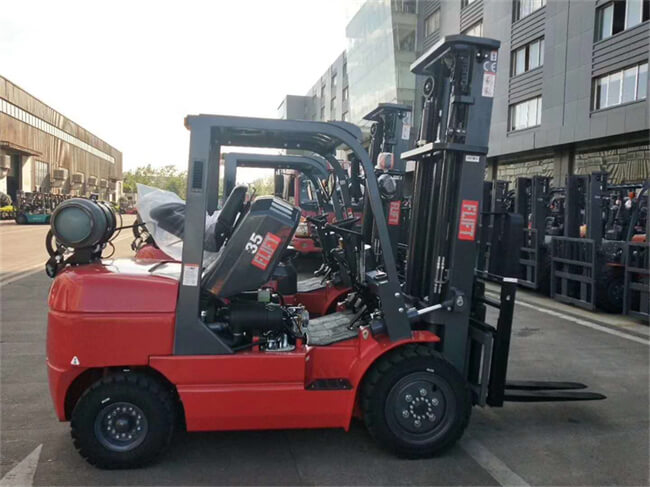 1. Low emission, complete combustion, clean, low pollution, low sulfur content in the exhaust gas, effectively reducing noise and improving indoor air quality.
2. High security and comply with US regulatory standards.
3. High reliability, reduce damage to catalysts such as exhaust pipe silencer and converter; reduce damage to internal combustion engine caused by "knocking"; reduce carbon deposit and prolong spark plug life.
4. Good economy and low fuel prices.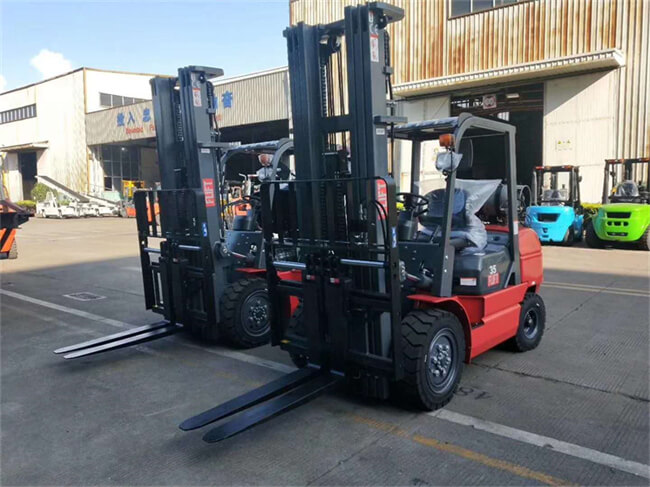 Product Parameters
| | | |
| --- | --- | --- |
| Model | | FY35 |
| Power Type | | LPG&Gasoline |
| Rated Capacity | kg | 3500 |
| Load Centre | mm | 500 |
| Lift Height | mm | 3000 |
| Fork Size | mm | 1070*125*50 |
| Service Weight | kg | 4500 |
| Ground Clearance(Bottom of Mast) | mm | 135 |
| Length to face of fork | mm | 2770 |
| Overall Width | mm | 1225 |
| Mast Lowered Height | mm | 2175 |
Certification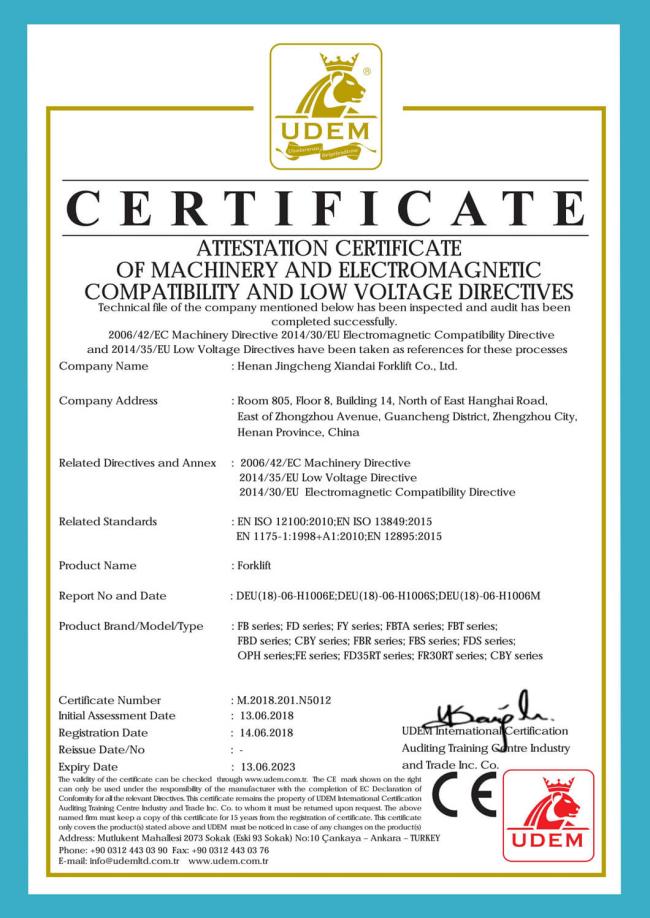 The video of product