1.5 Ton 2 Ton Electric Forklift Rough Terrain Battery Operated Pallet Stacker Lifting 1m 2m 3m 4m 5m 6m
Date: 2022-08-19 View:
Cheap Price Rough Terrain Pallet Truck 2000kg Capacity Electric Stacker for Outdoor Use
The electric rough terrain pallet truck has been especially designed for the transportation of pallets on rough terrains, such as construction sites, gravel pits. Powerful drive wheel system provide easy and quick operation. Features pneumatic tires and pneumatic steering wheels, make handling pallet available at all types of environment. (solid rubber wheels are optional)

1. Lead battery and quick charger ,2 hours can be 100% full charged
2. Strong structure with very small turing radius fit for your daily narrow work
3. Portable battery fit for your long time work .
4 . New designed mini waterproof body design wiith customized color
5. Both lift and driving powered by electric .
6 . Top quality Curtis controller ,DC motor.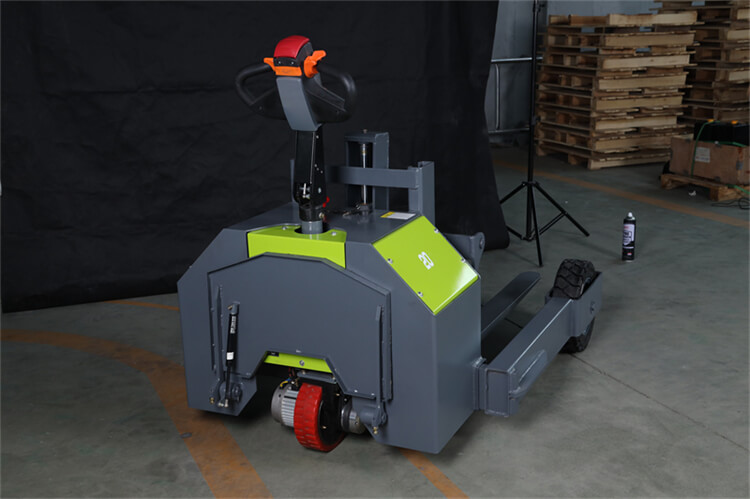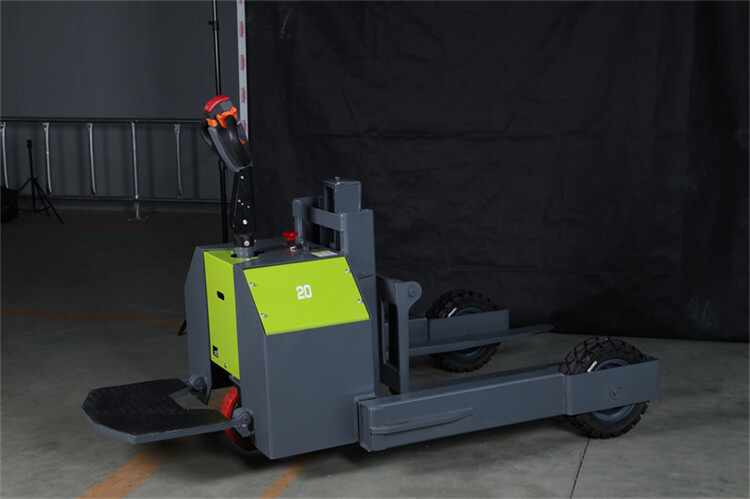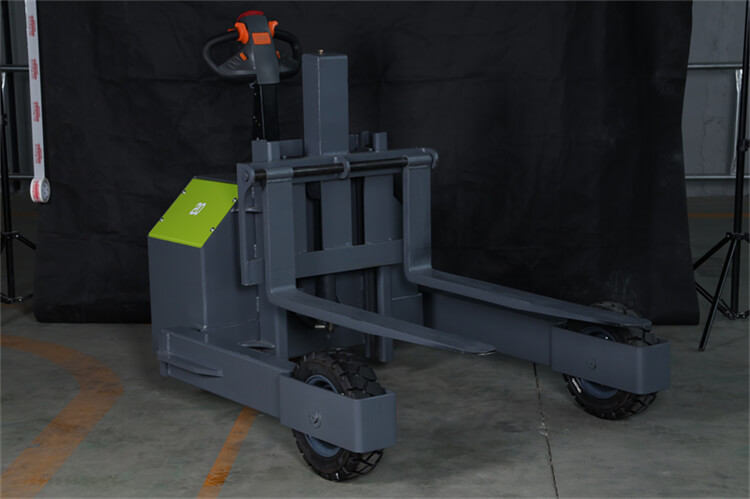 1. Multi function handle: operator can start vehicle by electronic lock. Easy to control the speed of travel, if you need to speed up, just turn the handle on the acceleration switch, the greater the rotation, the faster the speed.
2. Delayed acceleration function: if the operator rotates up to the fastest speed, the machine's special working energy will be automatically turned on. It will operate at a low speed for 3 to 8 seconds, so as to avoid too fast speed to cause harm to people.
3. Power off brake function: brakes when the handle is erect, the operation of the handle down to work after the press, according to the end when the brakes, when the downhill when the goods immediately heavy, the operator can also stop on the slope to prevent the car free taxi downhill , to reduce the accident.
4. Drive wheel damping system: the pressure of the drive wheel changes with the heavy load, the machine damping system will be based on the light weight of their own goods to reduce their own, especially when the ground is not flat, even more unique role. On the vehicle walking, stability, self-regulation.
5. Battery capacity indicator: easy to grasp the number of battery power, power shortage automatic alarm work.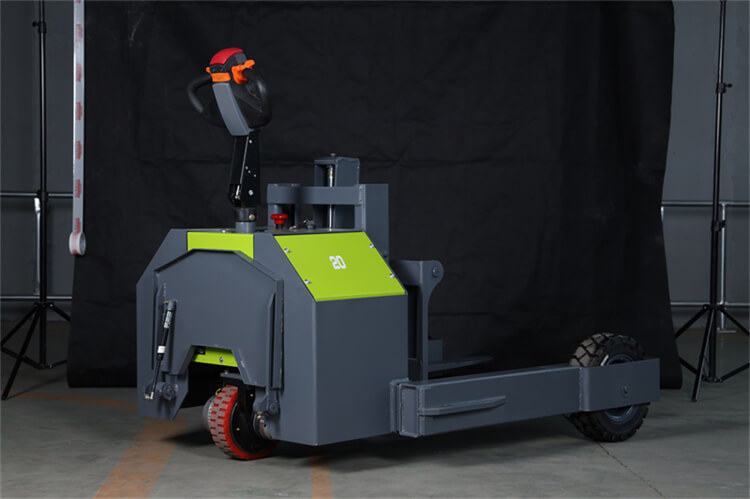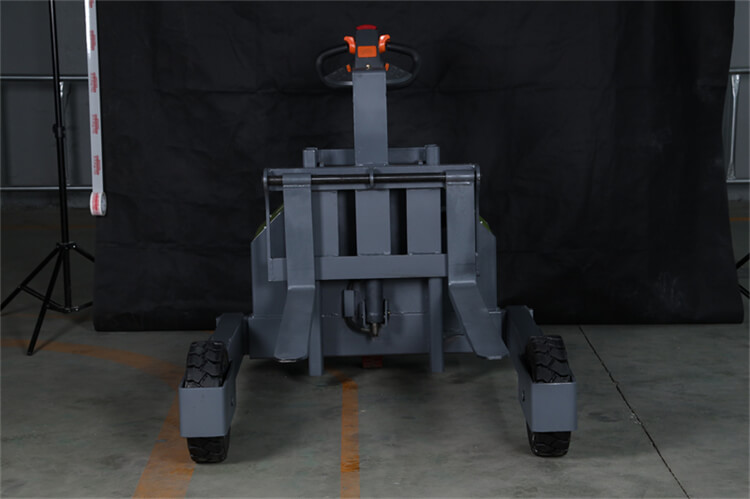 Product parameters


| | | |
| --- | --- | --- |
| Model | | CTXA20 |
| Power Type | | Lead Battery |
| Operation Type | | Standing Driving |
| Load Capacity | kg | 2000 |
| Load Center | mm | 400 |
| Wheel Base | mm | 1151 |
| Overall Dimension | mm | 1600*1200 |
| Fork Size | mm | 1070*140*60 |
| Self Weight | kg | 600 |
| Turning Radius | mm | 1600 |
Certification