Chinese Brand Flift High Voltage Lithium Battery Side Loader Forklift Truck with Customization Service
Date: 2022-08-18 View:
CE Certification Side Loader Forklift FBS60 Rated Capacity 6000kg with Load Center 600mm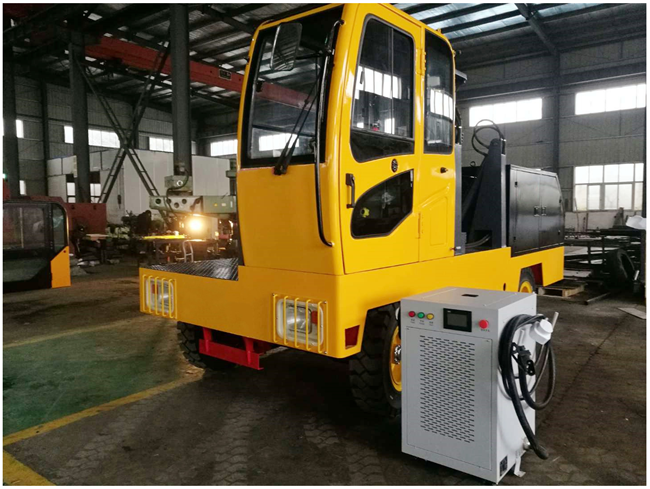 The side forklift is different from the ordinary front forklift, and its load is on the side of the car. Ordinary forklift loads are in front of the direction of travel of the truck.Side forklifts are mainly used to transport long strips of goods such as wood and steel, and are suitable for transporting goods in narrow passages. These functions are not available in ordinary forklifts.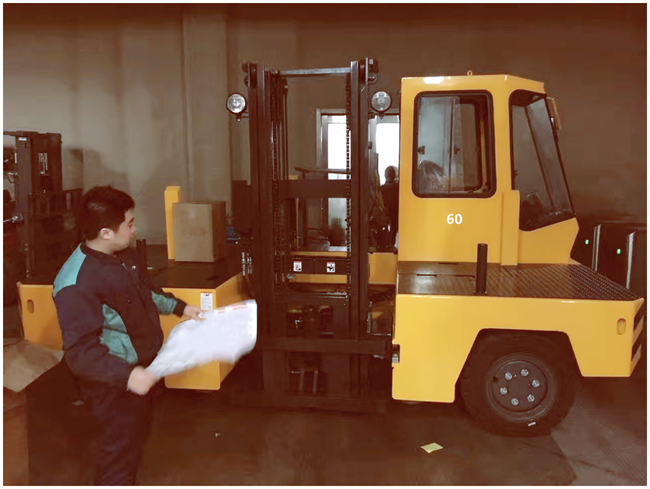 On the left side of the side forklift is the engine compartment behind the cab, and the cargo platform on the right side of the body. There are jack cylinders under the platform. When the load is high, the jack can increase the stability of the whole vehicle.In addition to lifting, tilting forward and backward, the lifting member of the side forklift also has telescopic functions. The hydraulic system has one more channel than the front forklift.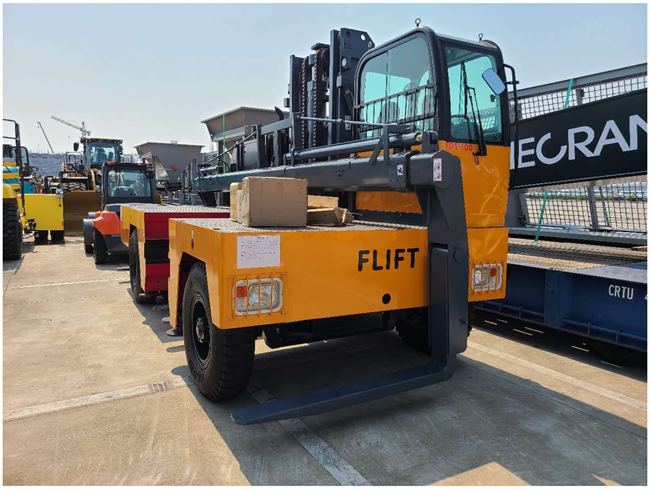 Product Parameters

| | | |
| --- | --- | --- |
| CONFIGURATION DIMENSIONS AND PERFORMANCE | | FBS60 |
| Max.lift capacity(kg) | kg | 6000 |
| Load center (mm) | mm | 600 |
| Max.lift height(mm) | mm | 3600 |
| Max.lift speed(laden)(m/min) | mm | 230 |
| Fork tilt angle(up/down) | Deg | 3°/5° |
| Gradeability(laden) % | % | 15 |
| Ground Clearance (Bottom of mast) mm | mm | 205 |
| Platform width(mm) | mm | 1300 |
| Platform length(mm) | mm | 5180 |
Certification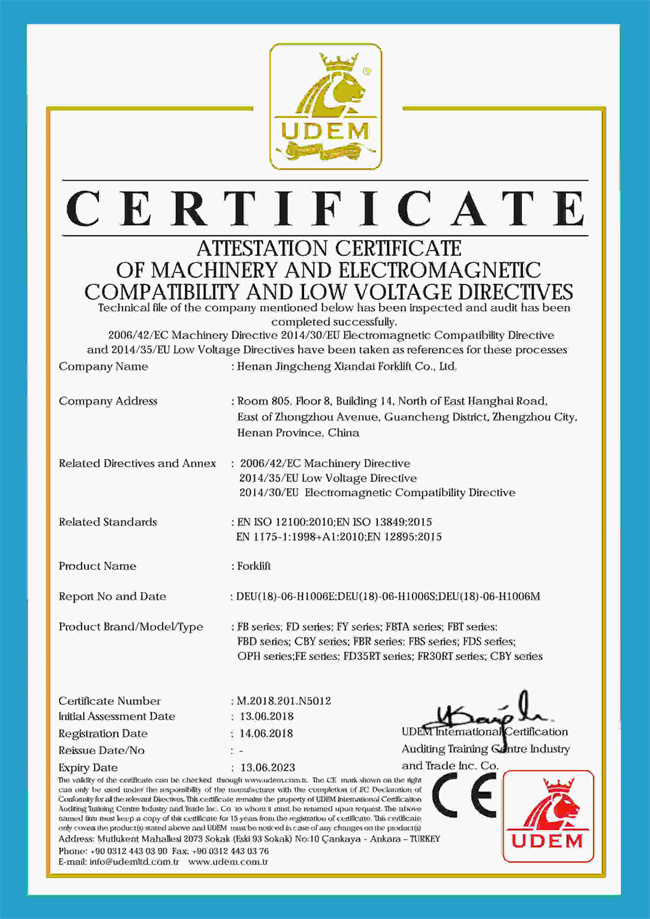 The Video of Product