Diesel Forklift 3 Ton 5 Ton 6 Ton 8 Ton 10 Ton Side Loader Forklift with Import Engine
Date: 2022-08-17 View:
China High Performance Diesel Forklift 3 Ton 3000kg Side Loader Forklift with Japanese Engine
1. Strong Power System. Our forklifts are all with reliable power accessories. All accessories like engine, gear box are support by domestic and world famous brand, high quality, reliable after-sales. We follow the strict environmental design,all engines match the emission standards.
2. Super comfortable. Our forklifts are all with comfortable driving space, adjustable steering wheel and seats,super low and non-slip step,suspension steering axle,storing space,and convenient LCD panel.
3. High Security. Whole perspective mast and backrest, super good view,high strength overhead guard,high place security combination lamp,neutral security features,parking brake,fork lock function(optional),all for safety.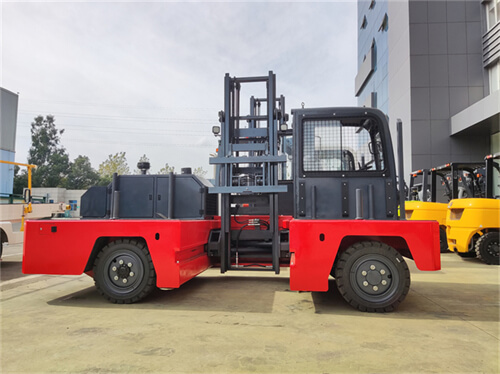 Side loader forklift inheriting the consistent high-quality characteristics of diesel forklift series products, the whole machine has a compact and reasonable structure, strong lifting capacity, low failure rate and good maintainability. It is widely used in stations, ports, airports, factories, warehouses and other occasions. It is an efficient equipment for mechanized loading and unloading and short-distance transportation.
1. Engine system
Optional engine, high quality, easy to start, low fuel consumption, high horsepower.
2. Cabin and controller
The cab and its interior meet the requirements of ergonomics, and the operation is convenient and fast.
3. Hydraulic system
Optimized and matched hydraulic system, high work efficiency; equipped with special hydraulic joint, high reliability and low oil leakage rate.
4. Fuel consumption and environmental protection performance
Low fuel consumption, high horsepower, greatly improved work efficiency, energy saving and environmental protection
5. Transmission system
The driving system adopts the advanced technology torque converter , which has stable transmission and simple operation.
6. Maintenance convenience
The car body has reserved special maintenance space to make subsequent maintenance more convenient.
7. Electrical System
The electrical system adopts a waterproof and sealed plug-in structure, which is safe and reliable.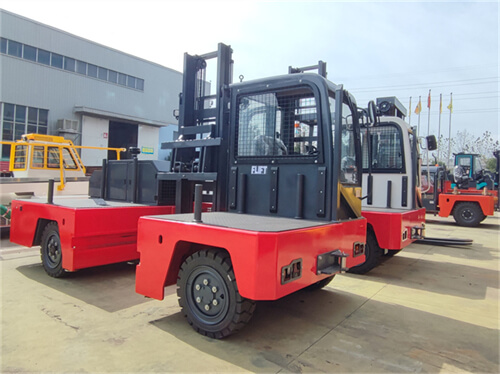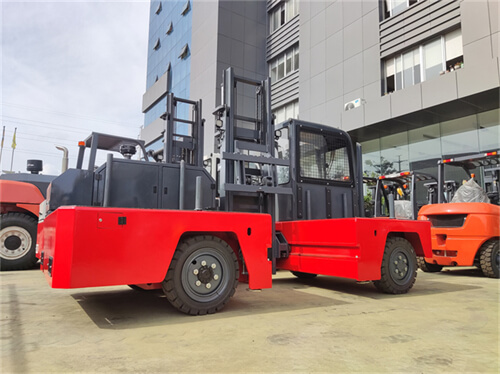 Product Parameters
| | | |
| --- | --- | --- |
| Model | | FDS30 |
| Power type | | Diesel |
| Rated Capacity | kg | 3000 |
| Load center | mm | 500 |
| Lift height | mm | 3600 |
| Fork size | mm | 1070x125x45 |
| Dimension | mm | 4555x2000x2460 |
| Service weight | kg | 2590 |
| Wheelbase | mm | 2550 |
| Platform width | mm | 1200 |
| Platform length | mm | 4550 |
Certification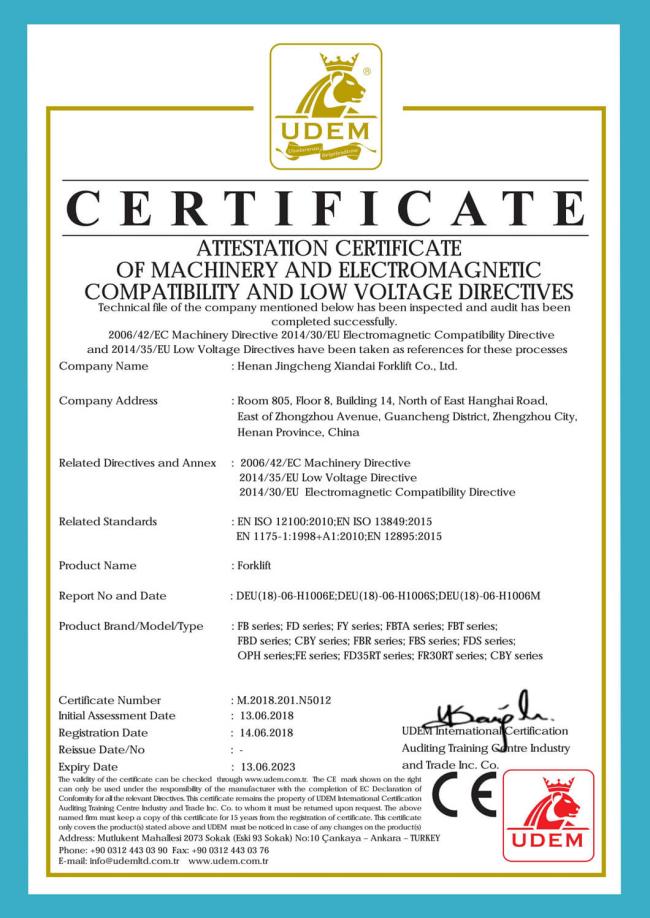 The video of product