FLIFT attend the CeMat Asia 2009 October
Date: 2009-10-18 View: 0
FLIFT Successfully participate the Asia International Logistic Technology and transportation system Exhibition ( CEMAT ASIA) in Shanghai from 27th to 30th, Oct. 2008.
With the aim of face-to-face communication with regular customers and a number of potential customers. FLIFT makes full use of this platform, so, we brought 8 models of forklift on the scene. One of most important points is showing new FLIFT to our customers and let them share the happiness of FLIFT's high-speed development.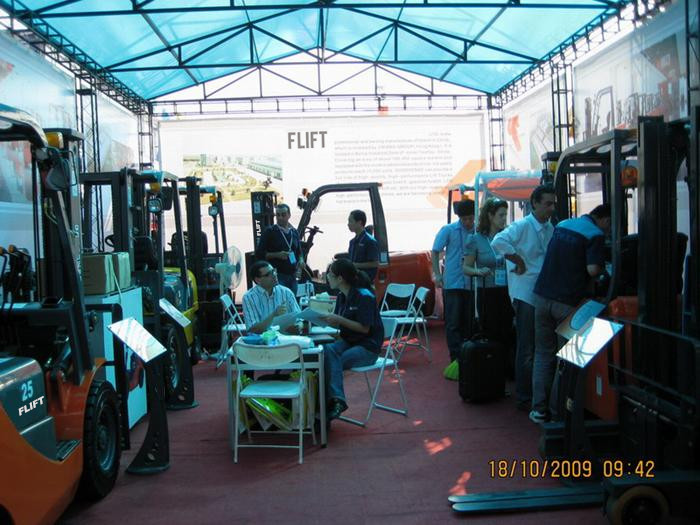 In addition, FLIFT also carry a new 6 tons AC electric forklift and FDS60 (6ton side loader) to the exhibition, FLIFT is the first manufacturer who can upgrade the electric forklift to 12ton tonnage, and can upgrade the diesel forklift to 48ton tonnage.
Our forklift with PSD axle's perfect performance has aroused great interests of many customers, they are all surprised by the special functions of our new product. A lot of clients, even some professional forklift dealers, visit our booth, discuss with our staff and test our forklift. They all satisfy with FLIFT.