China Best Price 25 Ton Lithium Battery Forklift On Sale
Date: 2023-07-21 View:
Fashionable Style Lithium Battery 25 Ton Forklift On Sale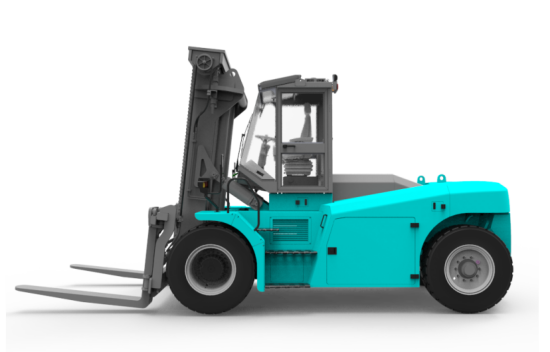 ---
Producr Description


1:The vehicle adopts 618V high-voltage electrical platform,
high-voltage permanent magnet synchronous drive motor and imported dual-wheel drive.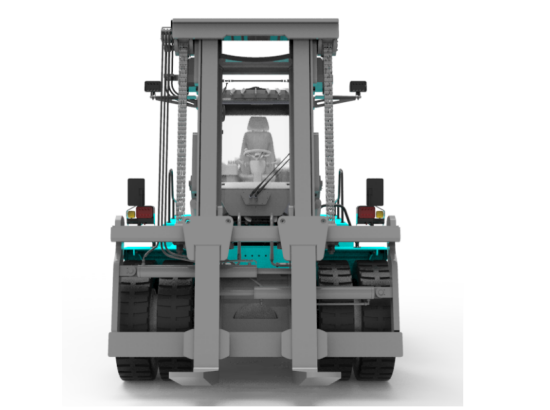 2: Equipped with a vehicle intelligent thermal management system,
which integrates battery temperature management,
motor electronic control temperature management, and cab air conditioning,
it eliminates the risk of vehicle thermal runaway,
significantly reduces vehicle energy consumption, and improves battery life.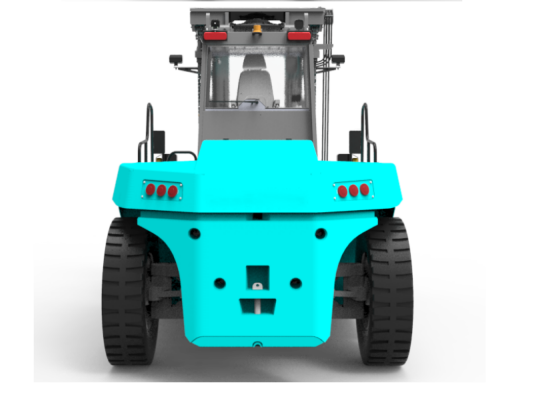 3:The hydraulic system adopts a load-sensitive variable pump control system,
which automatically adjusts the displacement of the oil pump according to the load,
realizes high-precision flow control,
and has significant energy saving and consumption reduction effects.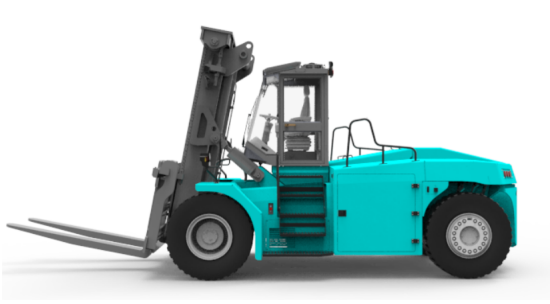 4:The mast control adopts the electronic control technology
of single handle centralized control,
which can precisely control the mast and forks,
with high joint action efficiency and easy operation.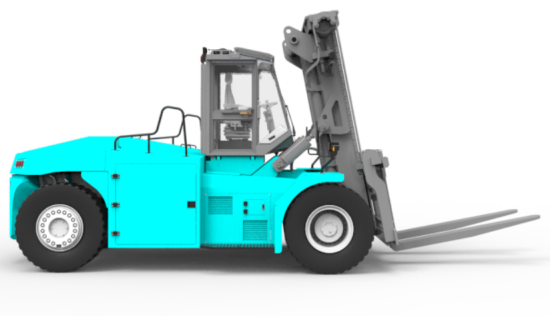 ---
Product Parameter

| | |
| --- | --- |
| Model | FB250 |
| Power Type | Electric |
| Driving Type | Seated |
| Rated Capacity | 25000 kg |
| Load Centre | 1200 mm |
| Service Weight | 27870 kg |
| Tire Type | Air tires |
| Wheel number X=Drive wheel (front/rear) | 4X/2 |
| Front Tires | 14.00-24-PR24 |
| Reat Tires | 14.00-24-PR24 |
| Front Tread | 2200 mm |
| Rear Tread | 2345 mm |
| Wheelbase | 4100 mm |
| Lift Height | 4000 mm |
| Fork Size | 2420*250*120 mm |
| Mast Tilt Angle | 5°/10° |
| Mast Lowered Height | 4000 mm |
| Length to face of fork | 6265 mm |
| Mast Extended Height | 6005 mm |
| Overall Width | 3050 mm |
| Over Guard Height | 3500 mm |
| Distance from roof to seat | 1050 mm |
| Front Overhang | 1055 mm |
| Rear Overhang | 1105 mm |
| Turning Radius(outside) | 5900 mm |
| Ground Clearance | 360 mm |
| Min.insecting aisle | 6200 mm |
| Min.right angle stacking aisle width | 10500 mm |
| Voltage/Capacity | 618.24 V/456Ah |
| Rated Storage | 282Kwh |