How to choose the forklift, like the brand,fuel options and the supplier
Date: 2017-09-30 View: 9
Want to buy a good and suitable forklift,in addition to thinking of the main factors,like the capacity,the fuel options,the lifting height etc,still need to keep a few additional tips in mind: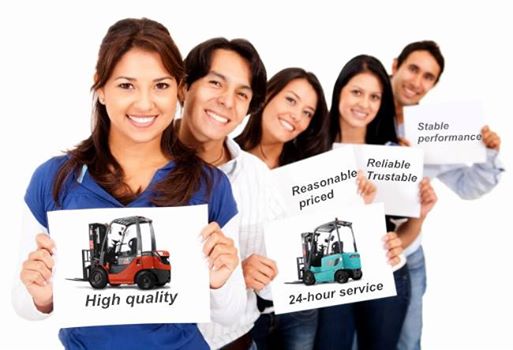 Seek comfort. The driver will need to sit in the vehicle for quite some time, so be sure controls are accessible and the seats are comfortable. Our brand FLIFT use Toyato seat with belt,can bring the drivers the best feeling.

Train drivers. It's tedious to train to their regulations, but OSHA will investigate in the event of a forklift accident. What may seem like a needless expense now can turn into costly fines by failing to follow procedure.

Shop around. It's difficult to find the right forklift on the first try without any experience. If you're interested in a model, rent it for a few weeks first to understand whether its strengths outweigh its weaknesses or not.

Stay branded. Once you've decided which brand and model works best for you, give them loyalty. If you need more than one lift, you'll have one seller for repair and warranty needs by sticking to a single brand. Not only that, but anyone who has to operate a forklift will find it easy to pick up the controls of each one, making them more flexible in what task each operator can perform. FLIFT brand always has a good feedback from each customer, that makes our client have a good loyalty, they will bring us new customer and keep placing us new order. We have 1-48t diesel forklift,1-12t electric forklift, 3-7t rough terrain forklift, welcome customer from different country.