10ton FLIFT brand side loader forklift for sale
Date: 2020-03-13 View:
10ton FLIFT brand side- loader forklfit with higher quality for sale

This year our technical team improved the side loader produtions. Add some optional configurations, like the telescopic boom fork controlled by the hydraulic system, provide more kinds of engines for custoners to choose, but the important point is that we could manufacture the side loader forklift up to 12ton. In the normal situation , most of customers like the 10ton diesle side-loader truck which has more stable performance and better fuel economy.
Now plz follow me to realize the advantages of the high performance 10 ton side- loader forklift .

1: The standard 10ton side loader could easy to load more than 10ton goods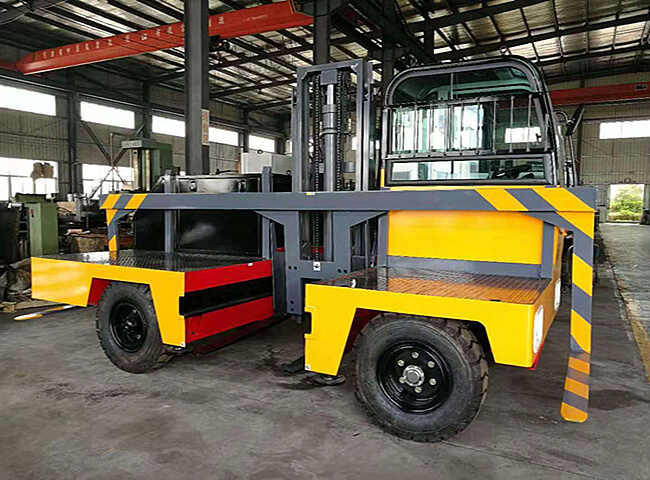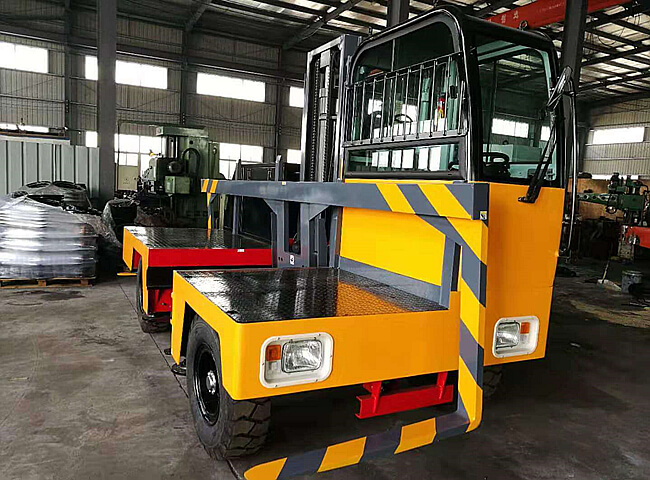 2: About the bounce of the fork questions:
when we driving the vehicle loading the long size goods that we promiss the goods will be safe.




Our forklift platform has a layer of rubber on it to protect the bumps of the cargo.
On top of the fork we will be equipped with a polyurethane layer of protection to ensure that the forklift in normal driving when encountering bumpy road conditions, the protection of the goods. even in the case of loading and unloading.
Many glass factories use our side-loader to loadiing and unloading the glass.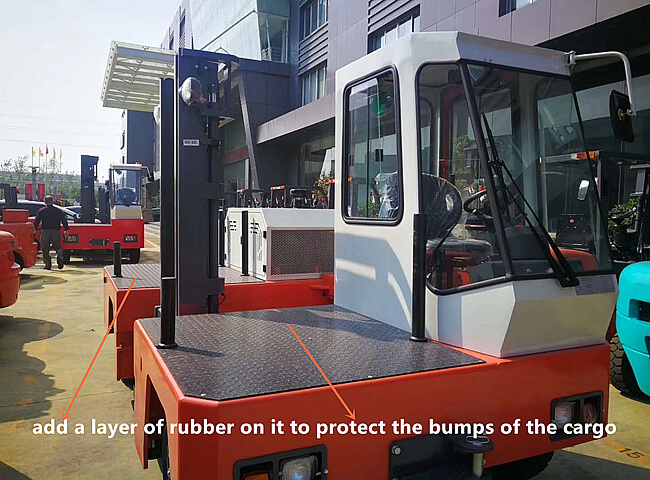 3: About stability of loading and unloading goods :
we will add an hydraulic buffering valve to ensure the safety when loading and unloading goods.
Demonstration ( when we add the hydraulic buffering value, the mast lifting and lowering with a very slow speed , to protect the brittle goods.)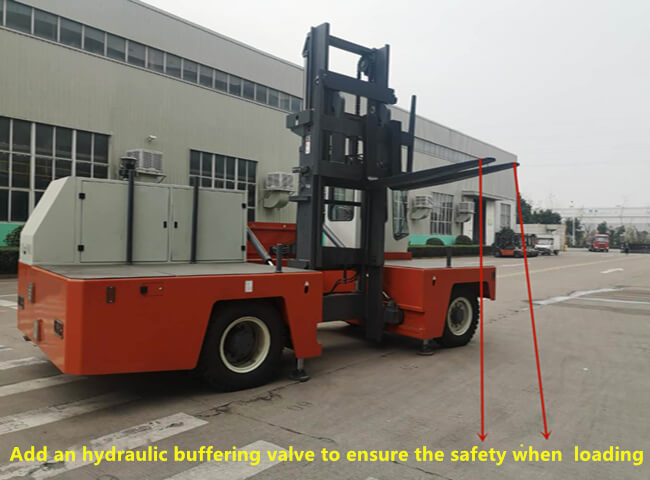 Specification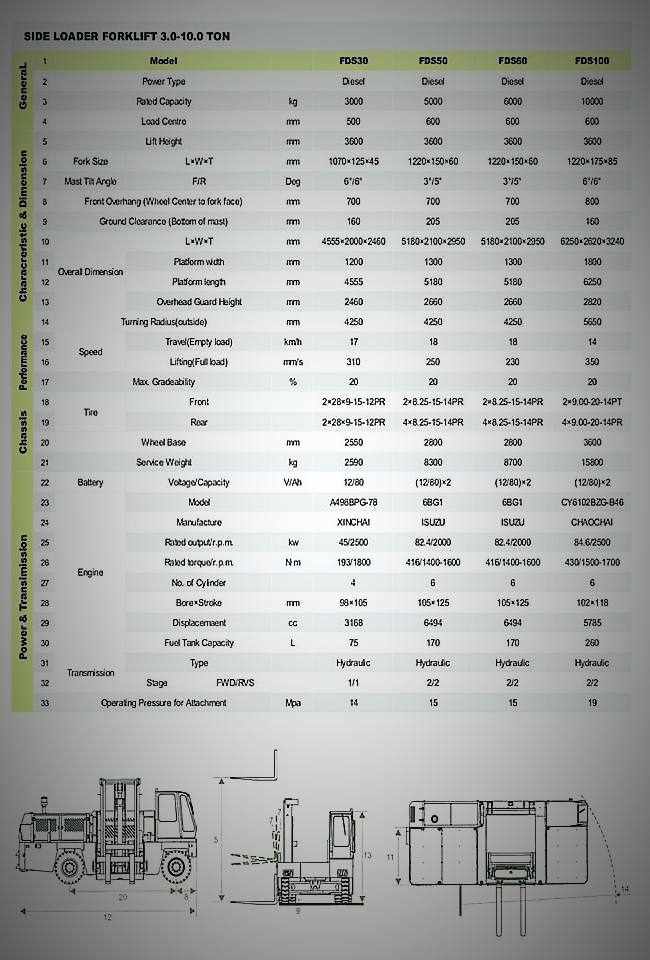 Warranty Policy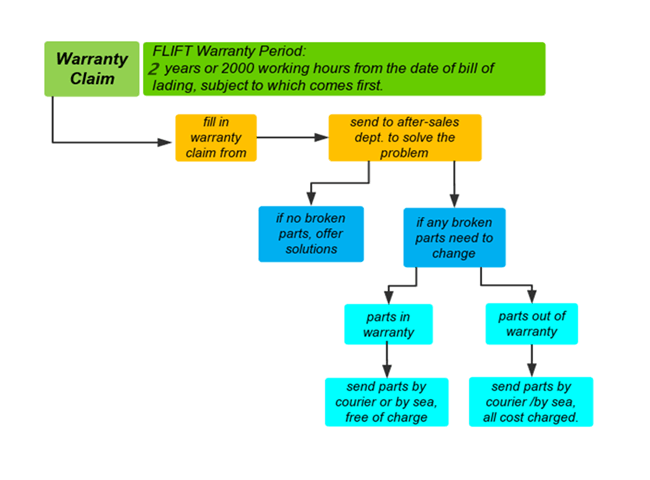 FLIFT brand Forklift , Fly your dream ,LIFT your future.


Henan jingcheng xiandai forklift co., ltd.