5 ton electric pallet truck made in China high quality pallet jack for sale
Date: 2022-06-27 View:
FLIFT brand high performance 5 ton electric pallet truck wholesale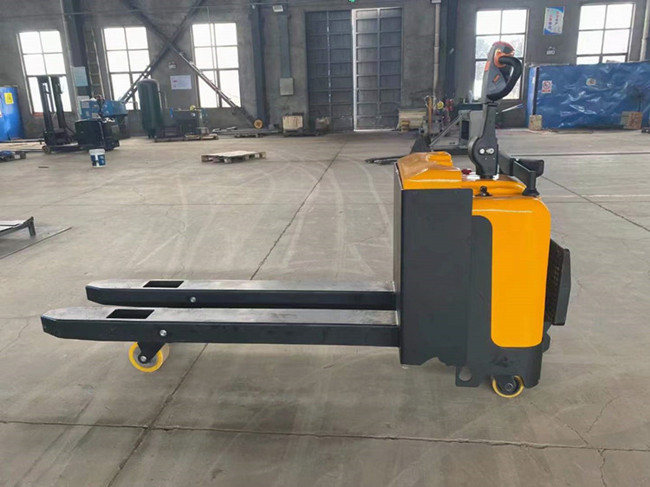 Electric 5 ton pallet truck, used in a variety of warehouses, improve work efficiency, customized with 1.8 meter long fork.
1. American CURTIS (Curtis) brand electronic control;
2. Stepless speed regulation
3. German Buch brand hydraulic assembly
4. Torch battery;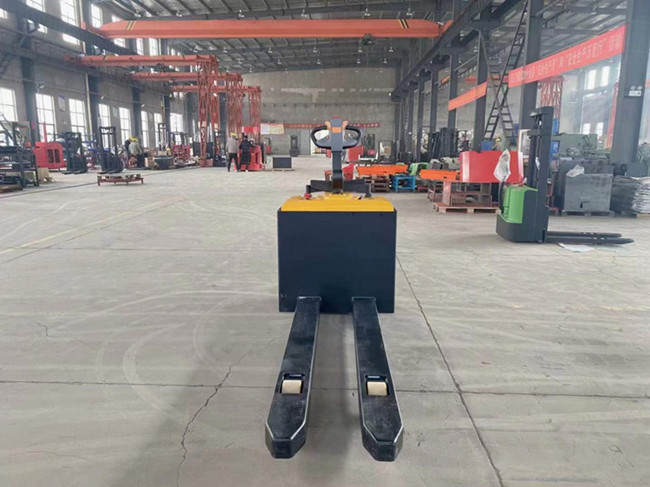 5. External intelligent charger.
6. The whole vehicle seal adopts Japanese NOK
7. Vertical AC drive motor
8. Vertical transmission gearbox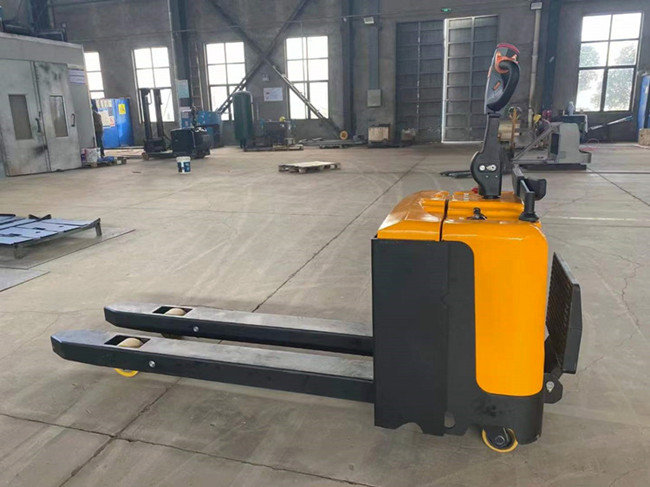 9. Body shock absorption system
10. High wear-resistant polyurethane wheel (load-bearing wheel, driving wheel, balance wheel)
11. Multifunctional electricity meter
12. Oil cylinder safety shut-off valve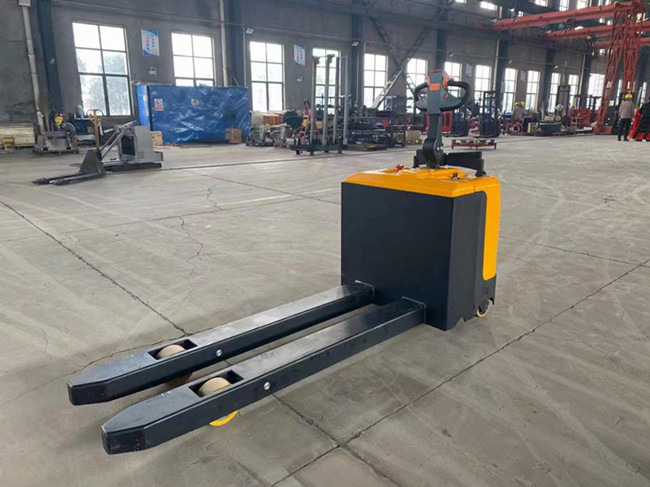 We can provide forklift, forklift attachment, and spare parts. If any of the products aroused your interests, contact us for a price freely.


FLIFT 5 ton electric pallet truck specification

| | | |
| --- | --- | --- |
| Model | | CBD50 |
| Rated Capacity | kg | 5000 |
| Overall Weight | kg | ~1500 |
| Min. Fork Height | mm | 95-100 |
| Max. Fork Ground Clearance | mm | 210-215 |
| Overall Length (with pedal retracted) | mm | 1785 |
| Fork Size | mm | 1800*165*70 |
| Overall Width | mm | 1270 |
| Overall height | mm | 1520 |
| Fork Outside width | mm | 530 |
| Fork Inside width | mm | 100 |
| Gradeability | % | 10 |
| Driving Speed | km/h | 7/8 |
| Turning Radius | mm | 1715 |
| Front Wheel size | mm | Ø343*135 |
| Driving Wheel Size | mm | Ø267*144 |
| Balance Wheel Size | mm | Ø130*55 |
| Driving Motor | kw | 4.5 |
FLIFT brand forklifts CE approved: