CE Certification FLIFT Forklift FB60 Rated Capacity 6ton Wide-view 2-Stage 3m Mast with AC Motor
Date: 2022-08-22 View:
Innovative Battery Forklift Rated Capacity 6ton FB60 Imported Electrical Controller with CE Certification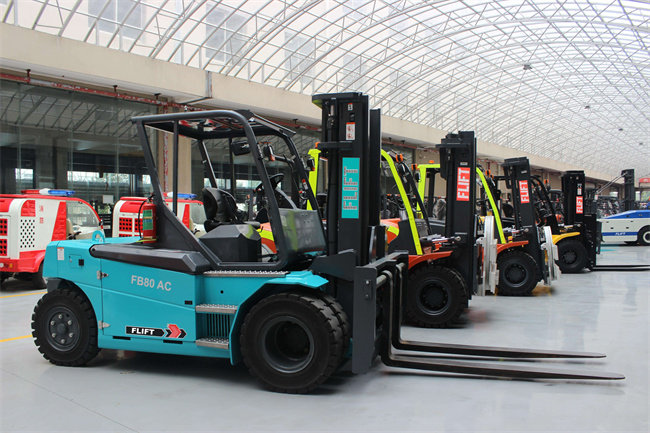 1.Comfortable Operating Space

Ergonomic full-scale operation space layout which give the operator a good, comfortable and convenient operating experience.
>Sinking design of tilting cylinder;
>Fully surround instrument panel cover;
>Wide vision gantry design;
>Right hydraulic joystick, safety power-off switch and storage box;
> Secondary boarding pedals;
>Inclination adjustable steering wheel;
> Front and rear adjustable wrap-around seat (adjustable range up to 150mm).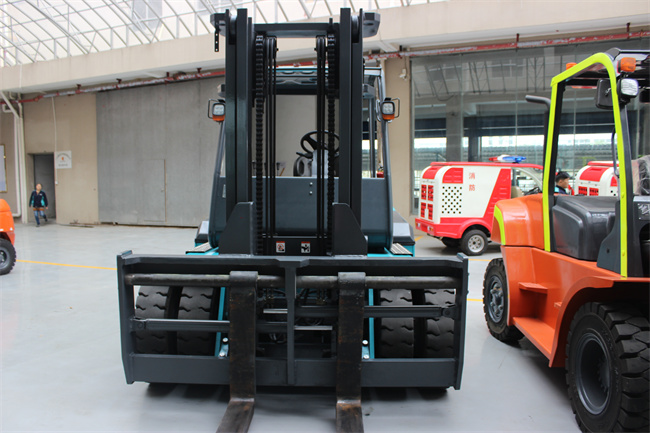 2.High Quality Electrical Components
Original imported world famous brand controller. After professional adjustment, walking and upgrade control precision and efficiency, it has excellent performance, regenerative braking, ramp braking, fault self-diagnosis and other functions.
>Regenerative braking: under the working conditions of deceleration, downhill, reversing, etc., the traveling motor of the forklift turns into a generator, and the battery is reversely charged through the controller, which is highly efficient and energy-saving;
>Imported brand accelerator;
>Imported power connector;
> AMP waterproof wiring harness.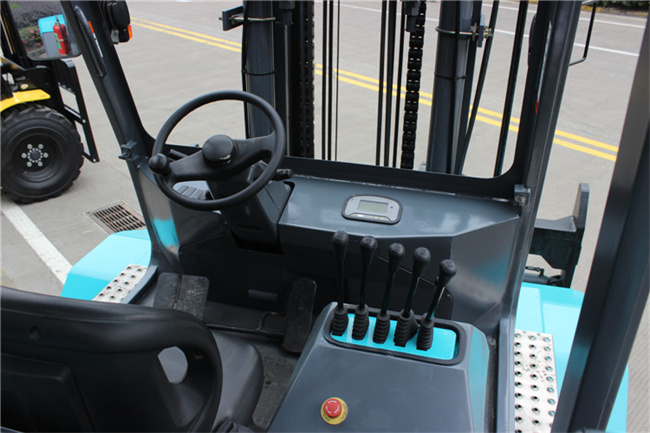 3.Efficient Diving System
Advanced dual motor driving system, compact structure, better driving and climbing performance, lager torque, more powerful output.
>Italy imported PMP high-efficiency bridge box integrated drive unit;
>Maintenance-free wet disc brake system;
>New maintenance-free AC motor with high transmission efficiency and low maintenance and maintenance costs.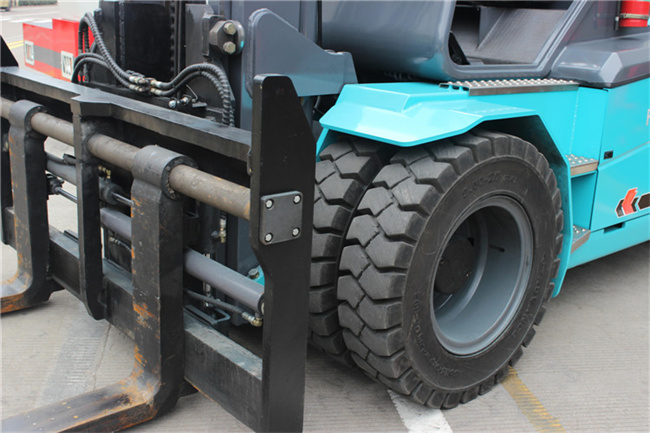 4.Reliable Steering System
Adopting dynamic load sensing priority steering system, the forklift steering more quickly, driving more smoothly.
>Equipped with original imported corner potentiometer to monitor corner information in real time.


Product Parameters

| | | |
| --- | --- | --- |
| Model | | FB60 |
| Power Type | | Electric |
| Rated Capacity | kg | 6000 |
| Load Centre | mm | 500 |
| Lift Height | mm | 3000 |
| Fork Size | mm | 1070*150*50 |
| Mast Tilt Angle | Deg | 6°/9° |
| Front Overhang (Wheel Center to fork face) | mm | 555 |
| Tread | mm | 1280/1190 |
| Ground Clearance (Bottom of mast) | mm | 160 |
| Fork Spread | | 300/1380 |
| Length to face of fork(Without fork) | mm | 3030 |
| Overall Width | mm | 1600 |
| Mast Lowered Height | mm | 2330 |
| Mast Extended Height(With backrest) | mm | 4255 |
Certification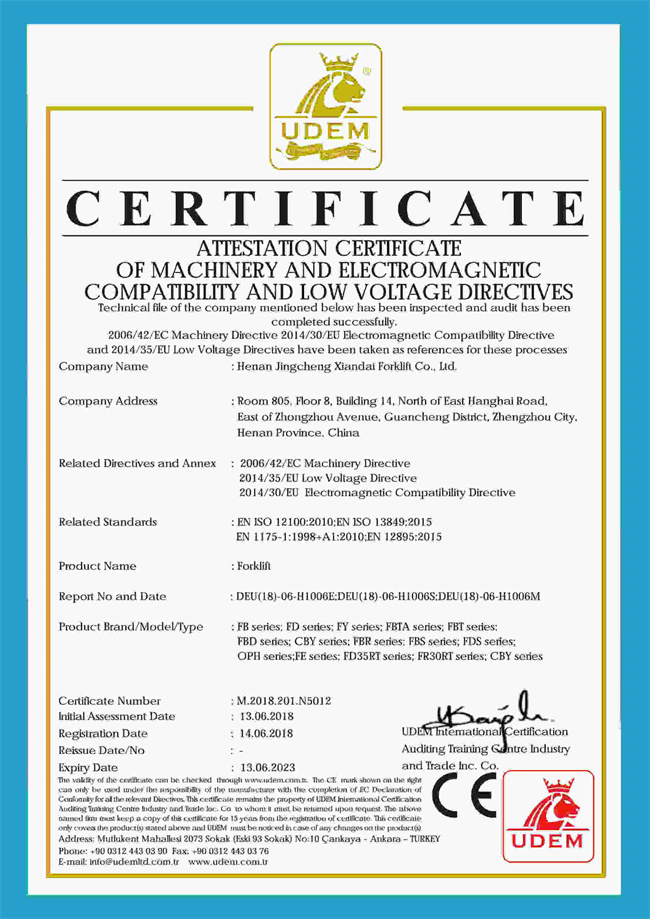 The Video of Product