FLIFT Brand 2.5 Ton LPG&GASOLINE Forklift With High Quality And Low Price
Date: 2023-05-08 View:
G-series 2.5 Ton LPG&GASOLINE Forklift With Cheap Price And High Quality On Sale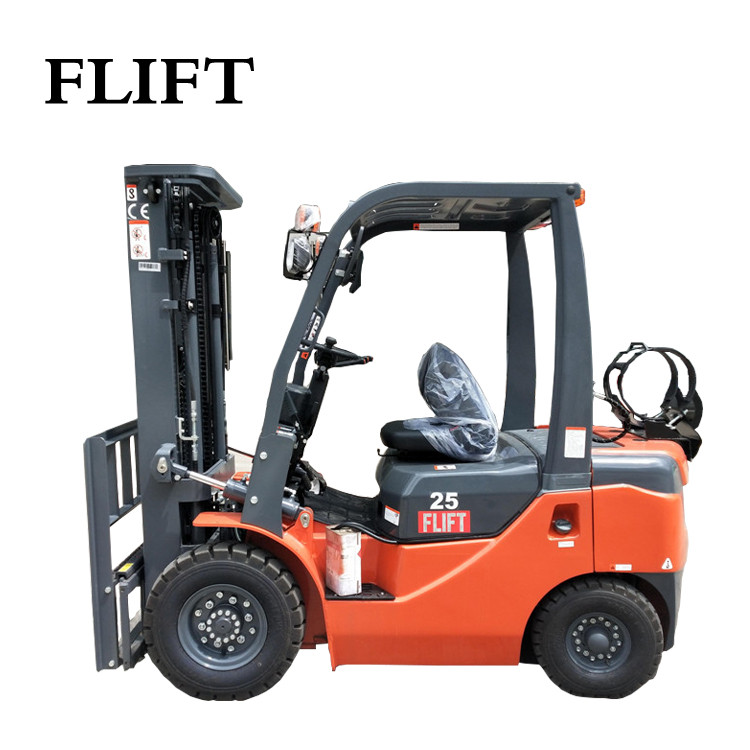 Product Description

<1> High stability system:enables the operator to travel over uneven surfaces with confidence.
<2> System and operational alerts:including signal lights, rotating beacons and reverse buzzer.
<3> Easy operator access: low wide strp, ample shoulder clearance and flow lined design of engine
hood ensures easy operator accessibility upon unit ingress.
<4> Exclusive vista mass:the high strength design improves capacity retention at high lifts.

---
Product Parameter

| | |
| --- | --- |
| Model | FY25 |
| Power Type | LPG&GASOLINE |
| Rated Capacity | 2500 kg |
| Load Centre | 500 mm |
| Lift Height | 3000 mm |
| Front Overhang | 470 mm |
| Ground Clearance | 120 mm |
| Length to face of fork | 2600 mm |
| Overall Width | 1150 mm |
| Mast Lowered Height | 2055 mm |
| Mast Extended Height | 4050 mm |
| Overhead Guard Height | 2010 mm |
| Turning Radius | 2310 mm |
| Min insecring aisle | 2380 mm |
| Travel Speed(Empty outside) | 19 km/h |
| Lifting Speed(Full load) | 530 mm/s |
| Front Tire | 7.00-12-12PR |
| Rear Tire | 6.00-9-10PR |
| Wheel Base | 1600 mm |
| Service Weight | 3700 kg |
| Engine model | K25 |
| Engine Manufacture | NISSAN |
| Engine( rated output/r.p.m.) | 37.4/2300 kw |
| Engine(rated torque/r.p.m.) | 176.5/1600 N.m |
| Engine( No.of Cylinder) | 4 |
| Engine(Bore*Stroke) | 89*100 mm |
| Engine Displacement | 2488 cc |
| Engine Fuel Tank Capacity | 60 L |
| Battery | 12V/80Ah |
| Transmission Type | Hydraulic |

Related Products

5 ton lpg&gasoline forklift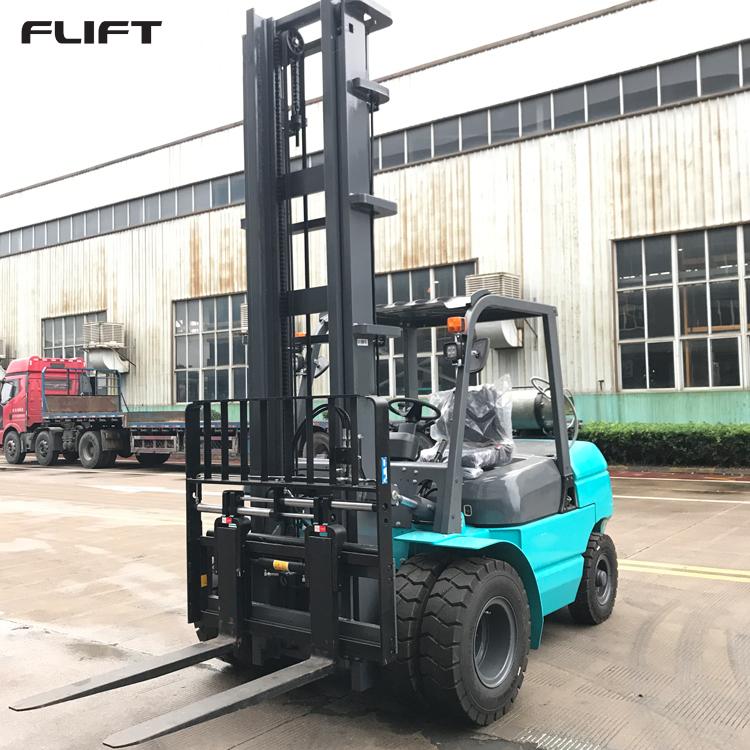 different mast style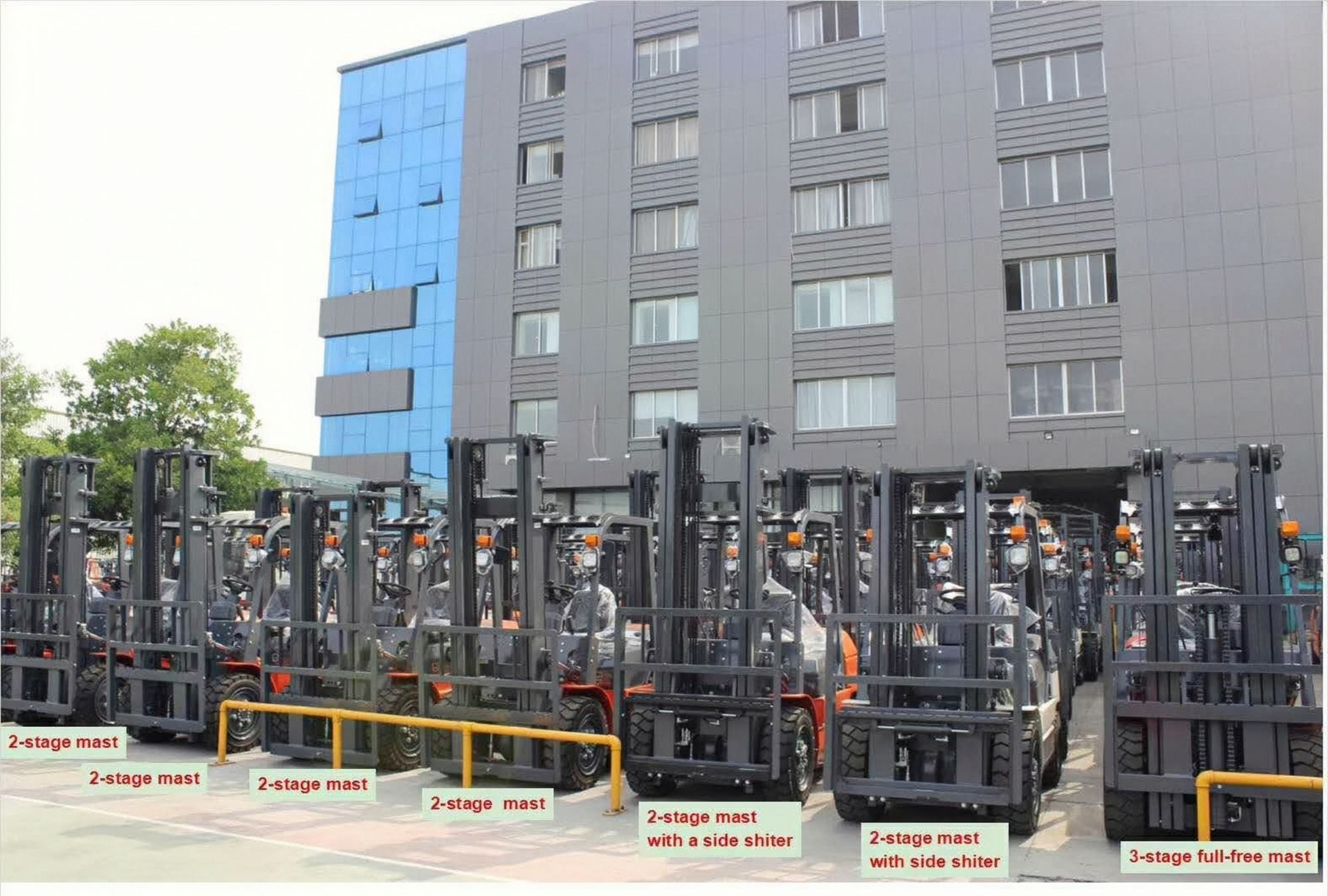 7 ton lpg&gasoline forklift