New Capacity FY18 1.8 ton Pneumatic Tires LPG Gasoline Forklift with wide-view 2-stage 3meter mast
Date: 2022-05-27 View:
CE certification LPG gasoline Forklift FY18 1.8 ton gasoline forklift truck with Japanese GCT K21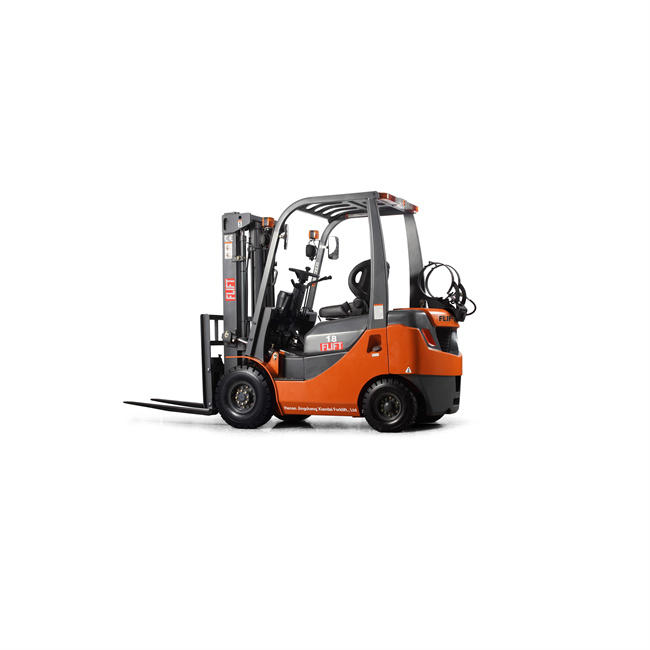 High Strength Overhead Guard
The overhead guard adopts the high strength steel sheet to press molding, providing more sophisticated security for the driver, it can also prevent wind and rain.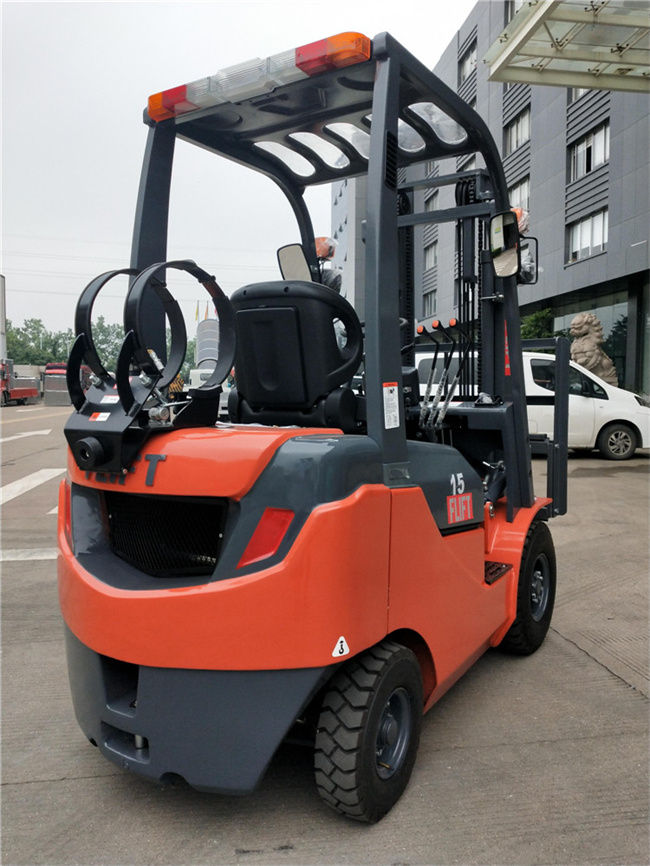 Reliable Lifting System
Wide view mast design, ensure the driver has an excellent view, which makes loading and unloading operations more secure and efficient.
>High-strength alloy channel steel (20MnSiv), the performance is improved by 20% compared with ordinary gantry channel steel;
>Three-section fully free gantry pipeline design, with the same field of view as the two-section gantry;
>The main side rollers are designed independently.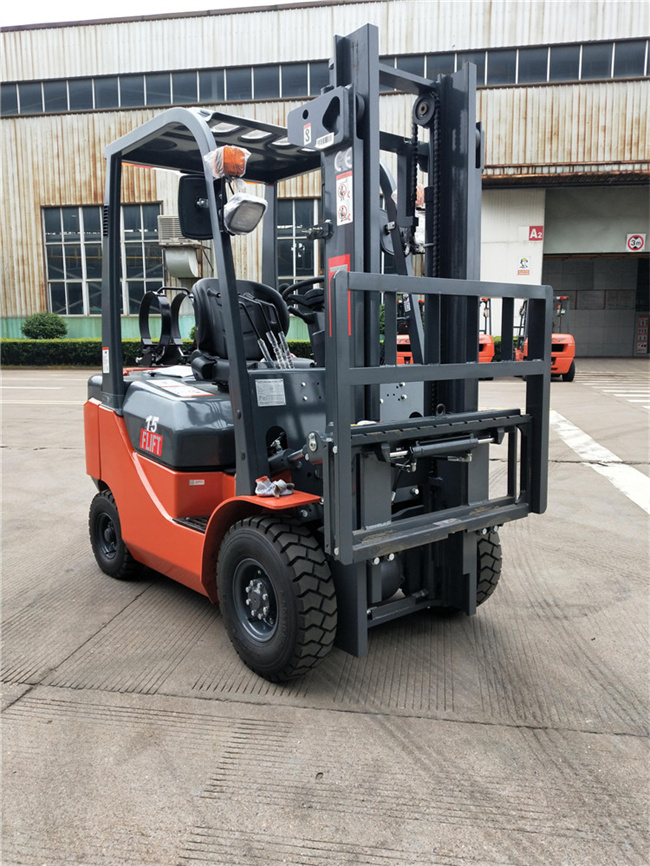 High Performance Hydraulic System
Load sensing priority steering hydraulic system design, flexible steering, mast lift speed increased by 20%;
>Tilt cylinder, lift cylinder and steering cylinder are equipped with imported oil seals;
>The lifting cylinder comes standard with the lowering buffer function.Variety Kinds Of Options
FLIFT forklifts provide users with a variety of power options. Different Power Engines.
>In addition to conventional mechanical and hydraulic gearboxes, Japanese original Okamura suspension gearboxes can be provided;
> Can provide diesel, gasoline, LPG, LNG, CNG fuel power;
>Steering axle can choose steel plate welded axle or one-piece cast axle.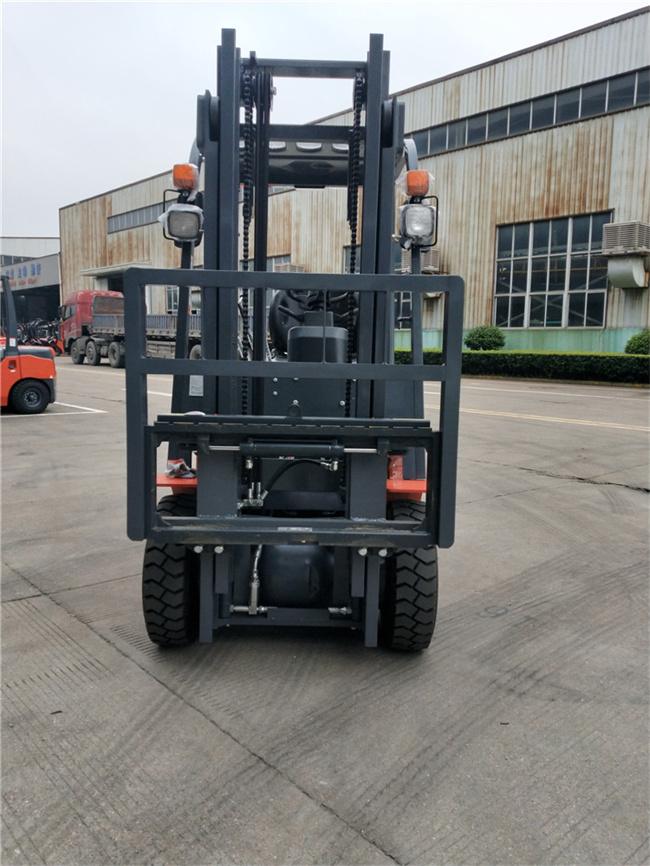 Comfortable Driving Space
All accessories like engine, gear box are supported by domestic and world famous brand, high quality, reliable after-sales.
>Large opening iron stamping hood (opening angle can reach 70%), built-in heat insulation and sound insulation molding lining;
>Large open anti-skid pedals make it more convenient and safe for the operator to get on and off;
>Optional instrument panel cover.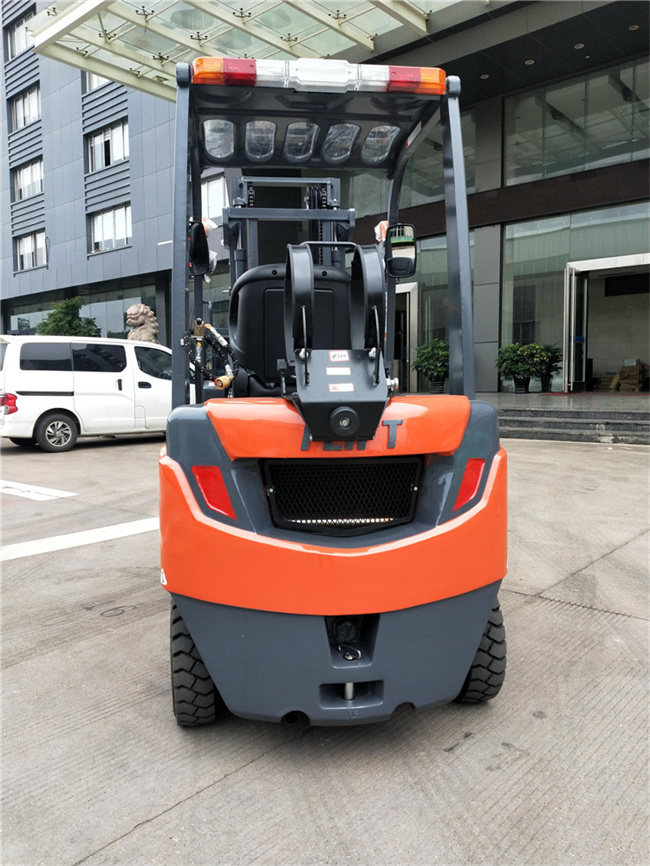 Product Parameters

| | | |
| --- | --- | --- |
| Model | | FY18 |
| Power Type | | LPG&Gasoline |
| Load Centre | mm | 500 |
| Lift Height | mm | 3000 |
| Fork Size | mm | 920*120*35 |
| Mast Tilt Angle | Deg | 6°/12° |
| Front Overhang | mm | 420 |
| Ground Clearance | mm | 110 |
| Length to face of Fork | mm | 2295 |
| Overall Width | mm | 1086 |
| Mast Lowered Height | mm | 1995 |
| Mast Extended Height | mm | 3940 |
| Overhead Guard Height | mm | 2040 |
| Turning Radius | mm | 2055 |
| Battery Voltage | V/Ah | 12/80 |
| Battery Model | | K21 |
| Manufacture | | NISSAN |
| Service Weight | kg | 3000 |
| Trasmission Type | | Hydraulic |

Certificate