FLIFT brand warehouse 1.5 ton electric order picker with 6m lifting height mast
Date: 2022-02-14 View:
FLIFT brand high quality stand-on 1.5 ton electric order picker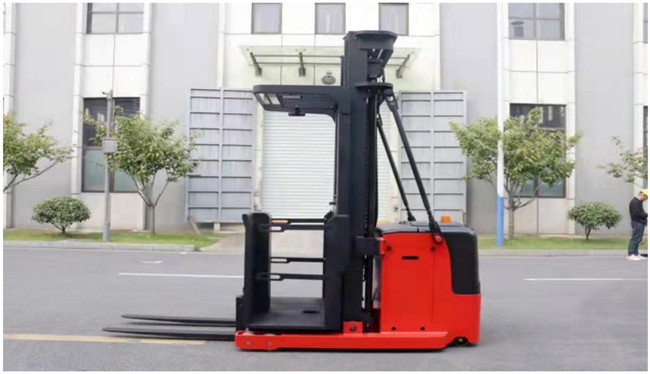 The FLIFT Order Picker solves even the most challenging high-reaching warehouse needs.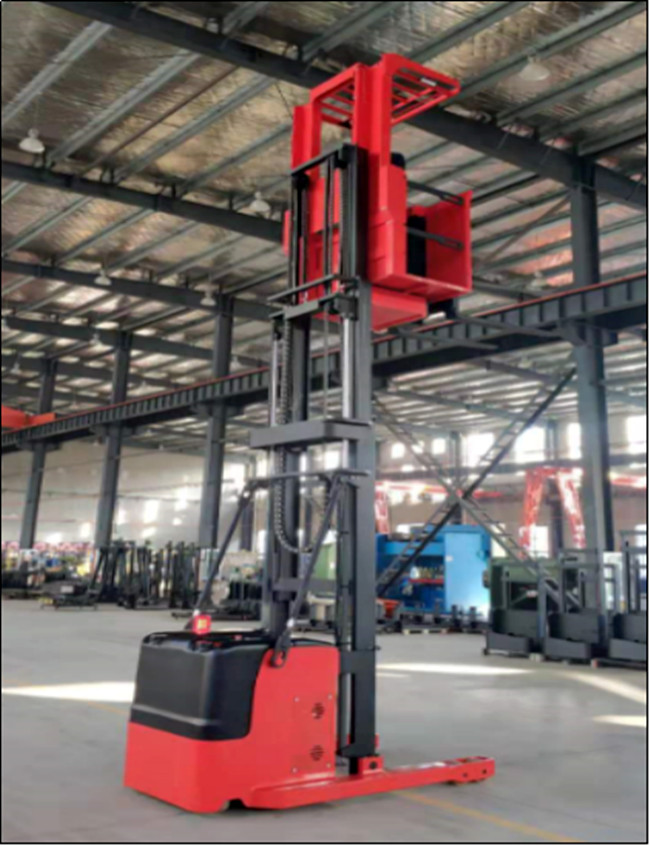 Lift heights up to 6 meters and cushioned mast staging, it helps operators comfortably reach your tallest racks for order picking.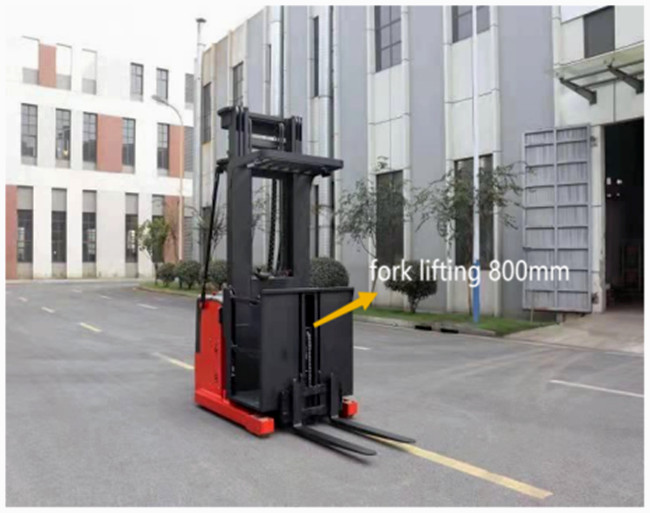 Full free lifting height 800mm, suitable for working with low space, convenit.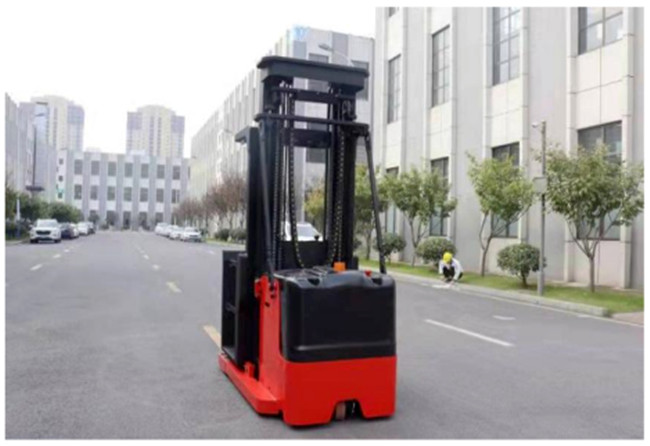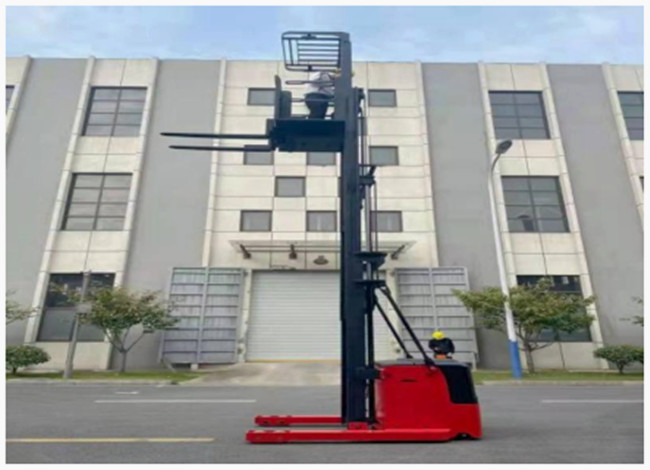 The whole vehicle seal adopts the Japanese NOK, with US CURTIS brand AC control system.
FLIFT 1.5 ton electric order picker specification

| | | |
| --- | --- | --- |
| Model | | CXD15-60 |
| Load capacity | kg | 1500 |
| Load center | mm | 450 |
| Load capacity at maximum lift height | kg | 800 |
| Power Type | | Full electric |
| Operation Type | | Boarding ceremony |
| Total weight | kg | 2850 |
| Driving wheel | mm | φ230*90 |
| Front wheel | mm | φ150*90 |
| Caster wheel | mm | φ130*55 |
| Lifting height | mm | 6000 |
| Overall length | mm | 2980 |
| Overall width | mm | 1285 |
| Overall height | mm | 2885 |
| Mast extended height | mm | 8280 |
| Overhead guard height | mm | 2250 |
| Ground clearance | mm | 30 |
| Lowered fork height | mm | 35 |
| Fork length | mm | 920*100*35 |
| Fork outside distance | mm | 685 |
| Turn radius | mm | 1850 |
| Intersecting aisle | mm | 3450 |
| Speed (loaded/unloader) | km/h | 4/5 |
| Gradeability | % | 0 |
| Brake | | Electromagnetic |
| Driving motor | | 24V/2.2KW |
| Lifting motor | | 24V/3KW |
| Battery | V/Ah | 24/800 |
| Charger | V/Ah | 24/50 |
| Lifting speed (unloaded) | mm/s | 110 |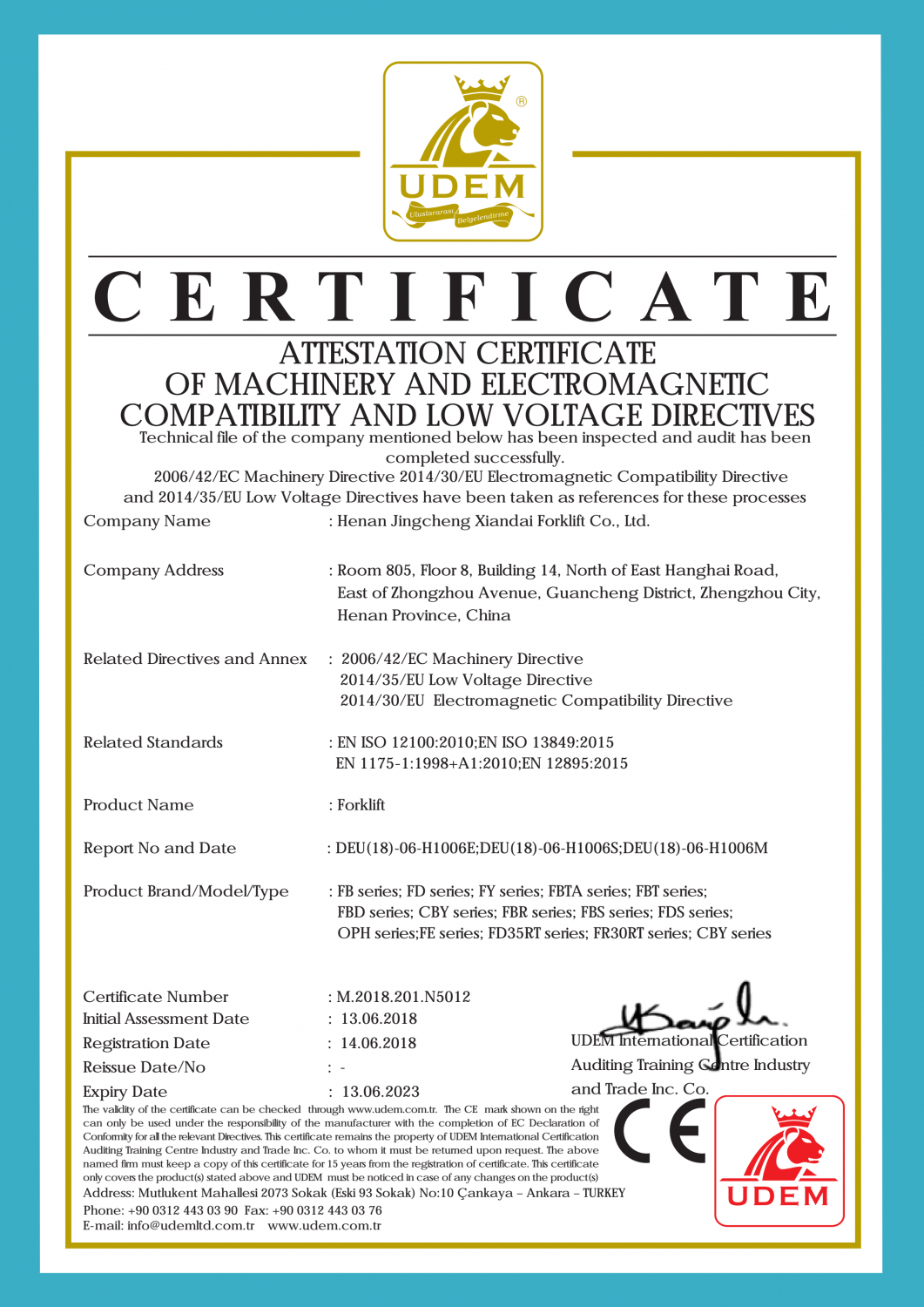 FLIFT brand 1.5 ton electric order picker showing: