Manufacturers directly supply 2 tons battery electric hydraulic forklift
Date: 2022-04-11 View:
FLIFT 2 ton electric forklift with battery 48V/560Ah and battery charger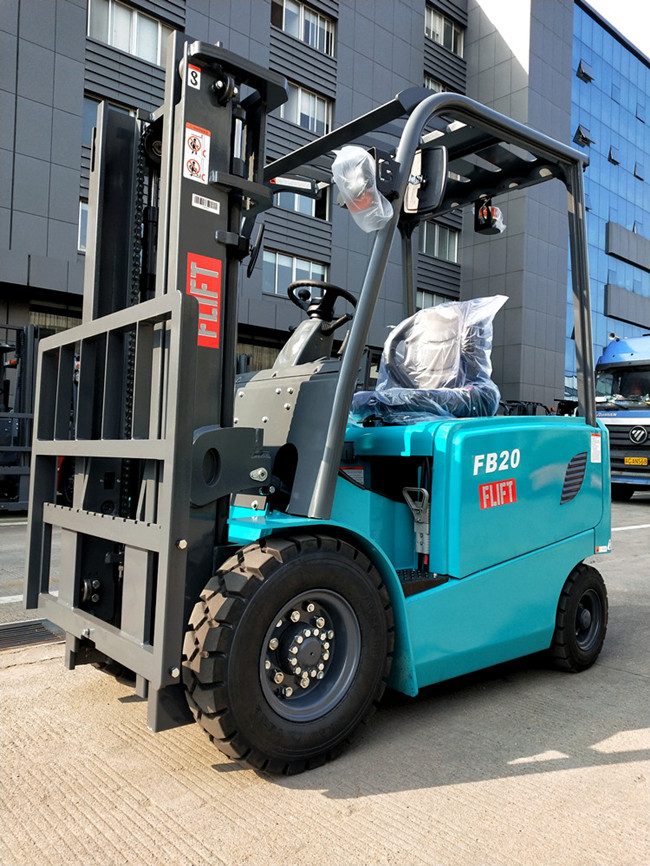 FLIFT 2 ton electric forklift with: Chinese Electrical Controller, Chinese Battery 48V/560Ah,
Pneumatic tires, Fork Length 920mm, Wide-view 2-stage 3meter mast, Toyota Seat, with a battery charger.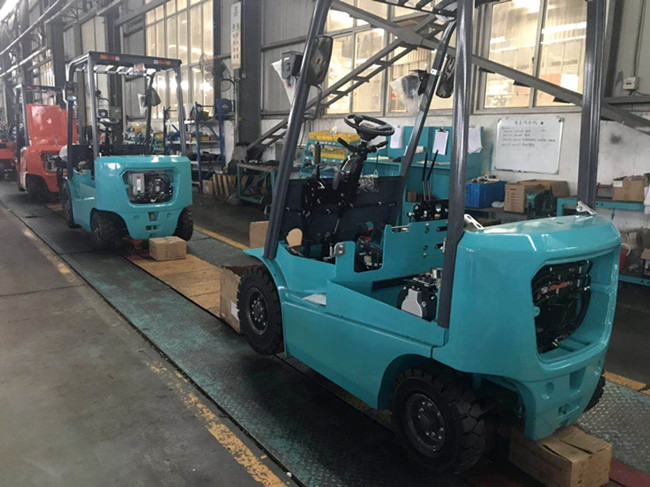 We are a professional and leading forklift manufacturer in China and we specialize on provIding
various kind of Material Handling Equipment,Warehouse Equipment,Ground Support Equipment and Spare Parts etc.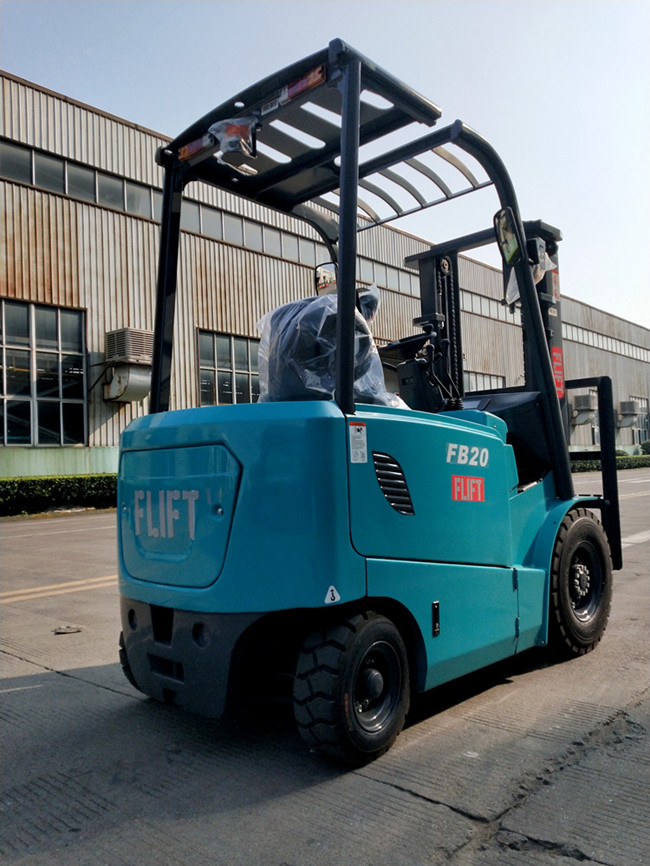 Our products have been exported to over 130 different countries. We have the CE certificate for
European market and EPA certificate for North American market.Covering an area of 100,000 square
meters, FLIFT have the advanced parts processing center, robot welding equipment, parts automatic
hoist conveyor line, coating line, assembly line, forklifts performance test line, parts pre-test-
bed and advanced ERP information management system,which all guarantee our products' high quality and best performance!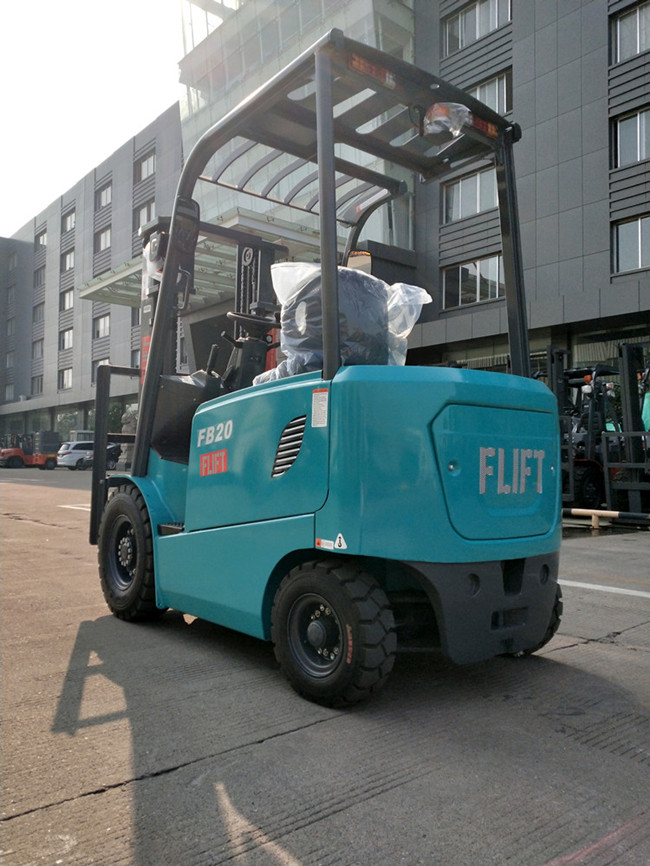 Features: Regenerative braking: when the forklift is decelerating, downhill, reversing and other working
conditions, the traveling motor is transformed into a generator, and the battery is recharged by the controller, which is highly efficient and energy-saving.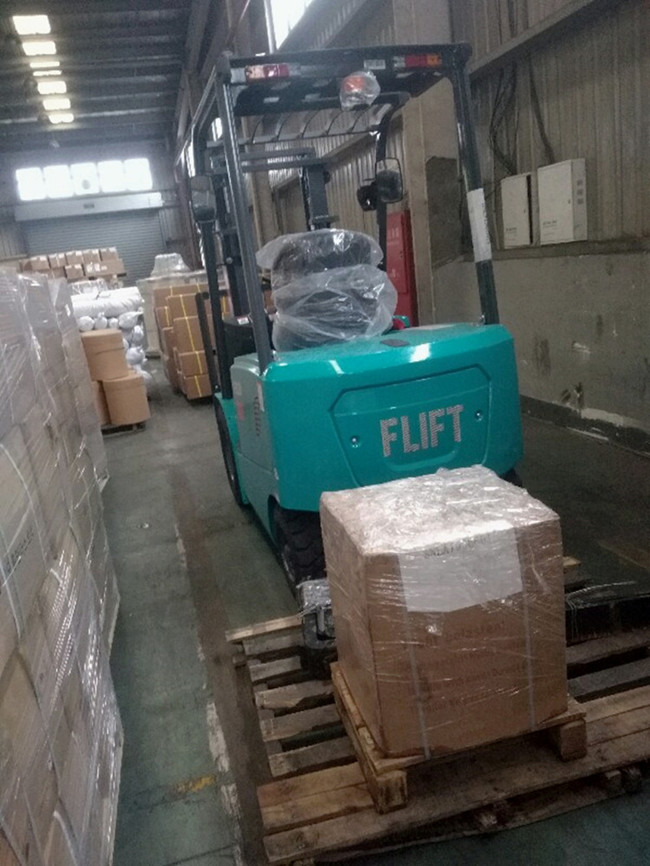 Fully open hood, it can quickly remove from both side. Hinge design frame side door. The using of
advanced design concept of battery replacement program, gives fast and convenient maintenance.


FLIFT 2.0 ton electric forklift specification

| | | |
| --- | --- | --- |
| Model | | FB20 |
| Rated Capacity | kg | 2000 |
| Load Centre | mm | 500 |
| Lift Height | mm | 3000 |
| Fork Size (L*W*T) | mm | 1070*120*40 |
| Mast Tilt Angle (F/R) | Deg | 6°/12° |
| Front Overhang (Wheel Center to fork face) | mm | 465 |
| Tread (F/R) | mm | 960/950 |
| Ground Clearance (Bottom of mast) | mm | 110 |
| Fork Spread (Min./Max.) | | 240/1020 |
| Length to face of fork(Without fork) | mm | 2360 |
| Overall Width | mm | 1160 |
| Mast Lowered Height | mm | 2070 |
| Mast Extended Height(With backrest) | mm | 4020 |
| Overall Guard Height | mm | 2240 |
| Turning Radius(outside) | mm | 2075 |
| Min. insecting aisle | mm | 2250 |
| Travel(Empty load) | km/h | 15 |
| Lifting(Full load) | mm/s | 300 |
| Max. Gradeability | % | 15 |
| Wheel Base | mm | 1510 |
| Service Weight | kg | 4170 |
FLIFT forklift CE approved: