FLIFT brand 5.0 ton diesel forklift truck with CE certificate good price
Date: 2022-05-31 View:
China supplier FLIFT brand 5 ton diesel forklift truck with good price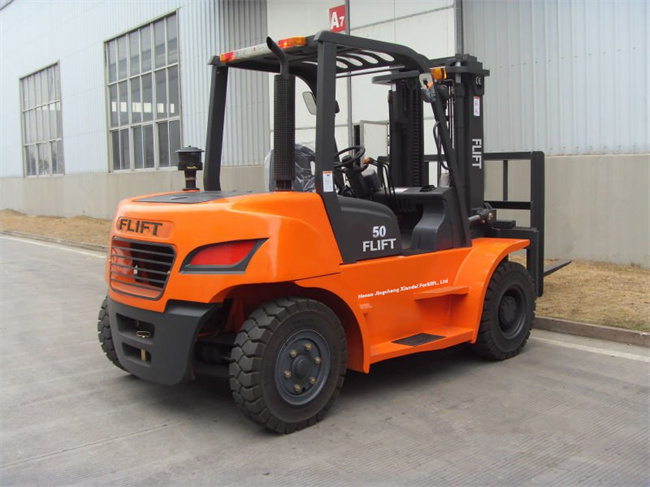 Security

> Intelligent starting system, forklift hanging gear start prevent function, it improves the
operation safety and longer gearbox service life.
> Hydraulic power brake system, large capacity accumulator, reliable
driving and emergency braking.
> Overhead guard with high-strength steel plate one stamping, provide
driver more sophisticated security.
> Standard equipped button parking brake, effectively prevent the handbrake from accidentally
release.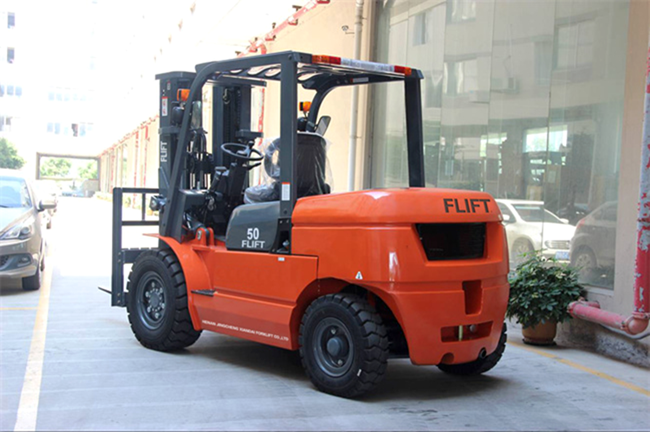 > Ergonomic design, rational operating device layout, equipped with adjustable seats (adjustment up
to 150mm) and steering wheel.
> A forklift models standard with hydraulic seeing system, easy and comfort to operate.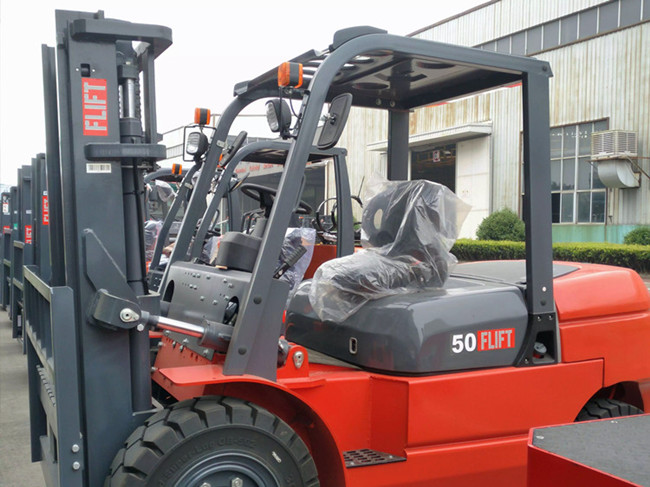 > World famous imported diesel and gasoline engine, Japan Okamura
gear box and wet drive axle for options.
> Intelligent LCD instrument, CAN,Controller Area Network, real-time display of engine and
forklift's working information.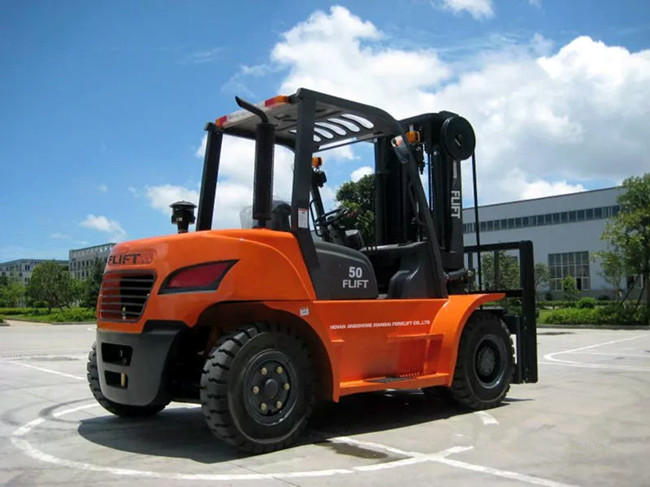 > Reasonable Body parts, large space, hood open angle of up to 70°,easy maintenance.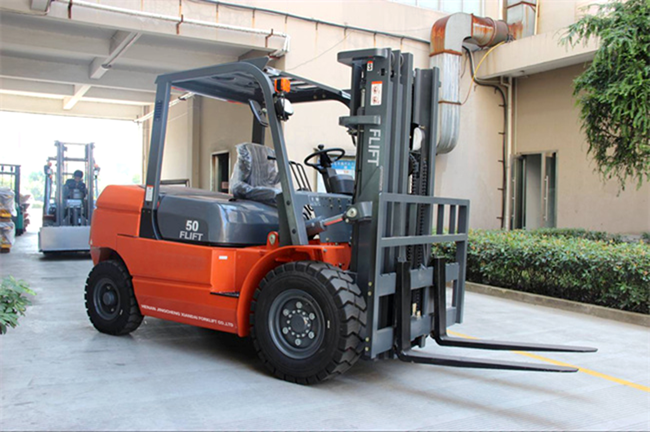 FLIFT 5.0 ton diesel forklift specification

| | | |
| --- | --- | --- |
| Model | | FD50 |
| Rated Capacity | kg | 5000 |
| Load Centre | mm | 600 |
| Lift Height | mm | 3000 |
| Fork Size(L*W*T) | mm | 1220*150*60 |
| Mast Tilt Angle(F/R) | Deg | 6°/12° |
| Front Overhang (Wheel Center to fork face) | mm | 590 |
| Ground Clearance (Bottom of mast) | mm | 200 |
| Length to face of fork(Without fork) | mm | 3450 |
| Overall Width | mm | 2010 |
| Mast Lowered Height | mm | 2500 |
| Mast Extended Height(With backrest) | mm | 4415 |
| Overall Guard Height | mm | 2470 |
| Turning Radius(outside) | mm | 3250 |
| Min. insecting aisle | mm | 2960 |
| Max. Gradeability | % | 20 |
| Wheel Base | mm | 2250 |
| Service Weight | kg | 8150 |
FLIFT 5 ton diesel forklift testing video: