Multi-function CBD60 Rated Capacity 6000kg Electric pallet Truck with Load Center 600mm
Date: 2022-06-10 View:
Factory Supply Cheap PriceStanding Type CBD60 6000kg Electric Pallet Stacker with Fork Llength 1220mm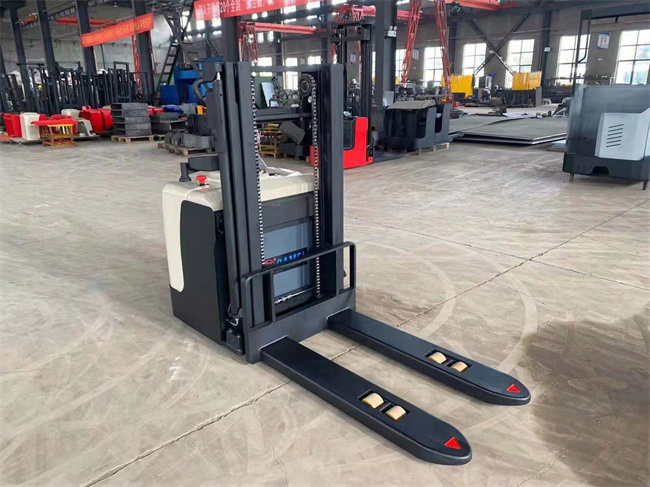 Advantages: Full electric pallet truck
Double cylinder, CURTIS brand drive control system, multi-functional integrated handle, electronic steering, portable. German Bucher low voice hydraulic pump AC drive, no carbon brush, motor maintenance free. Electromagnetic and regenerative braking system. Lift current limit, extend hydraulic voltage, battery life, body shock absorption system, handle shock absorption
Security:
Turn automatic deceleration device AC EPS, drive stepless speed regulation low voice hydraulic, controller multiple brake protection system, optional lithium battery, emergency reverse anti-collision/emergency brake device, oil cylinder safety cut-off valve, non-standard customization.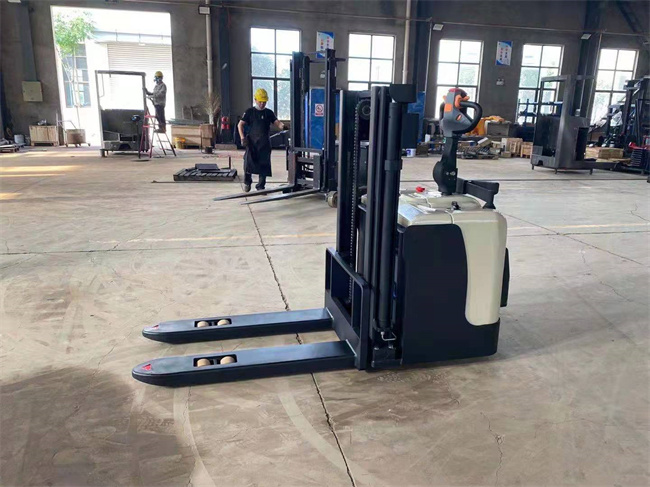 Product Parameters

| | | |
| --- | --- | --- |
| Model | | CBD60 |
| Powered Type | | Electric |
| Rated Capacity | kg | 6000 |
| Load Centre | mm | 600 |
| Overall Length | mm | 1200 |
| Overall Width | mm | 885 |
| Operation type | | Standing Type |
| Turning Radius | mm | 2150/1715 |
| Fork size | mm | 1200/235/82 |
| Driving Speed | mm | 4.0/5.0 |
| Lifting Motor | kw | 2.2 |
| Driving Motor | kw | 2.5 |
| Steering Type | | Electronic Steering |
| Self Weight | kg | 950 |
| Battery Weight | kg | 245 |
| Battery Charger | V/A | 24/280 |

Certification