China forklift manufacturer 3.5 ton diesel forklift customized with double front tires for sale
Date: 2022-04-18 View:
3.5 Ton Diesel Forklift Truck With Triplex 4.5 Meter Mast With Double Front Tires Price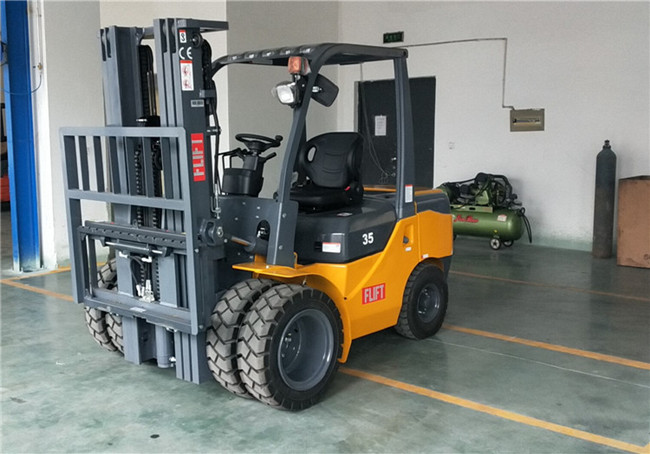 We are a professional and leading forklift manufacturer in China and we specialize on
providing various kind of Material Handling Equipment,Warehouse Equipment,Ground Support Equipment and Spare Parts etc.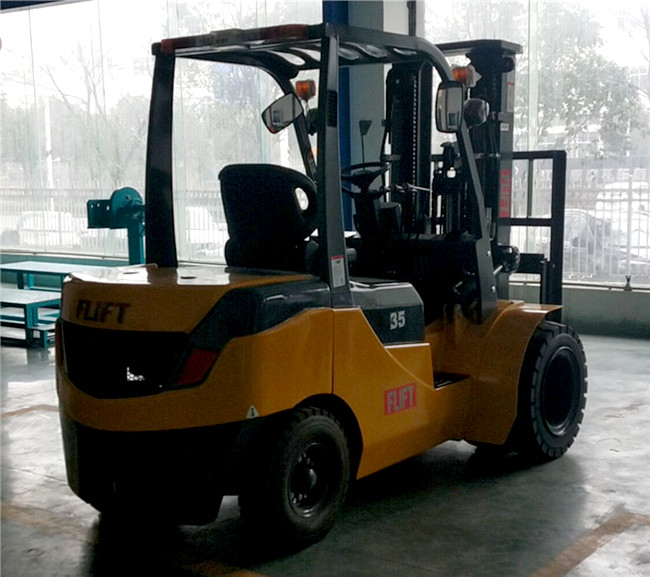 The overhead guard adopts the high strength steel sheet to press molding, providing more sophisticated security for the driver, it can also prevent wind and rain.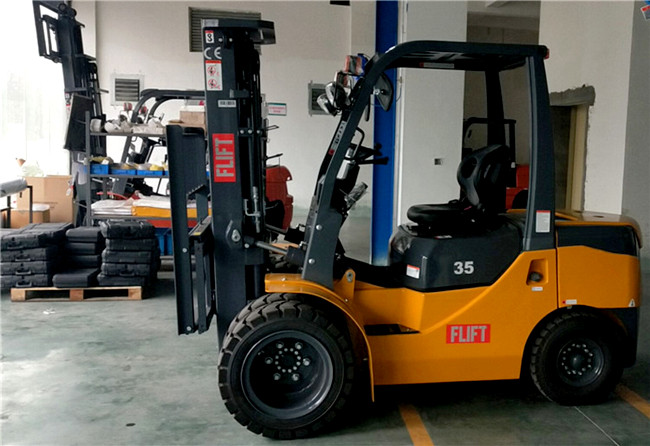 Triplex full free door frame pipeline back-mounted design, with a vision and duplex door frame.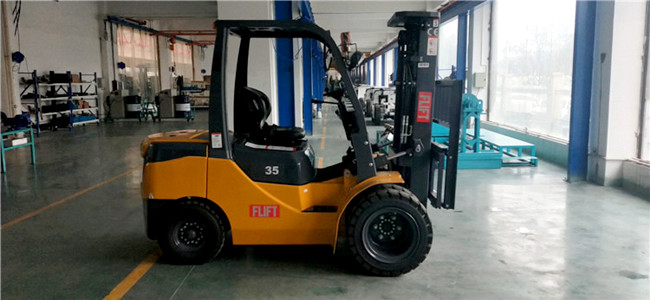 Load sensing priority steering hydraulic system design, flexible steering, mast lift speed increased by 20%.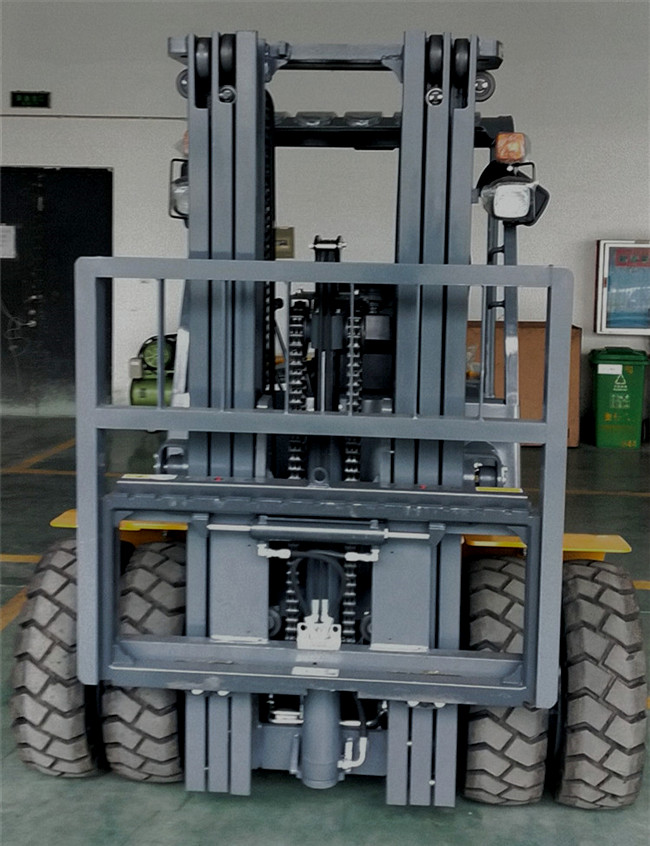 Wide view mast design, ensure the driver has an excellent view, which makes loading and
unloading operations more secure and efficient.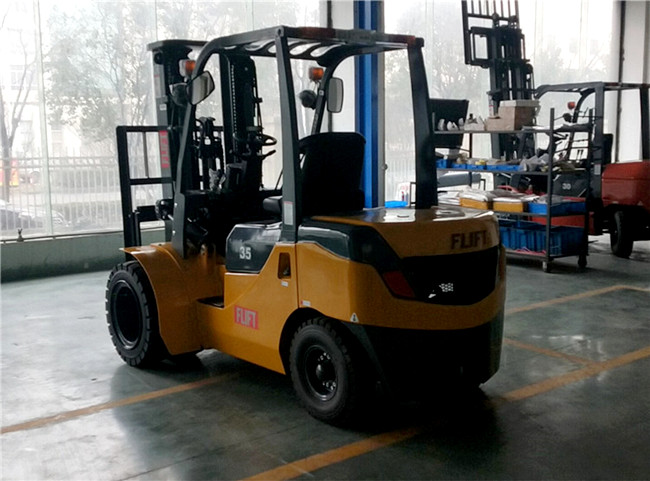 FLIFT 3.5 ton diesel forklift truck specifications

| | | |
| --- | --- | --- |
| Model | | FD35 |
| Rated Capacity | kg | 3500 |
| Load Centre | mm | 500 |
| Lift Height | mm | 4500 |
| Fork Size (L*W*T) | mm | 1070*125*50 |
| Mast Tilt Angle (F/R) | Deg | 6°/6° |
| Front Overhang (Wheel Center to fork face) | mm | 480 |
| Ground Clearance (Bottom of mast) | mm | 135 |
| Length to face of fork(Without fork) | mm | 2770 |
| Overall Width | mm | 1225 |
| Mast Lowered Height | mm | 2135 |
| Mast Extended Height(With backrest) | mm | 5675 |
| Overall Guard Height | mm | 2090 |
| Turning Radius(outside) | mm | 2480 |
| Min. insecting aisle | mm | 2530 |
| Travel(Empty load) | km/h | 19 |
| Lifting(Full load) | mm/s | 520 |
| Max. Gradeability | % | 20 |
| Wheel Base | mm | 1700 |
| Service Weight | kg | 4500 |
| Battery Voltage/Capacity | V/Ah | (12V/80Ah) |
| Operating Pressure for Attachment | Mpa | 17.5 |
FLIFT forklift CE approved: