Factory Directly Sale Articulated Narrow Aisle Forklift Trucks
Date: 2023-05-26 View:
FLIFT Brand Articulated Narrow Aisle Forklift Trucks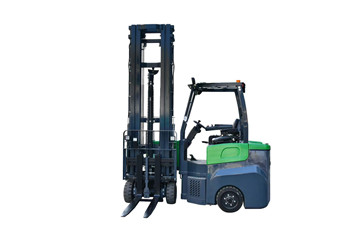 ---

Product Description

The new MJ series articulated forklift has a load of 2 tons and a maximum lifting capacity of 12.5m,
Adopting front single drive mechanical differential bridge design,
maintenance free full AC configuration,
large speed ratio gearbox provides guarantee for greater climbing and difficulty relief,
mainly to meet customers' demand of efficiency priority,
medium and heavy duty working conditions, pursuing high lifting speed,
high driving speed,large capacity battery, excellent ergonomics, easy operation, safety and performance.
The articulated forklift can be operated in a very narrow channel(up to 2.0 m).
The aisle articulated forklift increases and maximizes the storage capacity of the operation.

---
Product Parameter

| | |
| --- | --- |
| Manufacturer | FLIFT |
| Model | MJ20SQC |
| Power type | Battery |
| Driving style | Driving style |
| Rated Load | 2000 kg |
| Load Center Distance | 600 mm |
| Front Suspension | 320 mm |
| Wheelbase | 1759 mm |
| Vehicle weight | 6800 kg |
| Tire type(drive/load side) | Solid rubber tire |
| Tire Size(load-bearing side) | Ф457*178 mm |
| Tire Size,drive side | Ф457*178 mm |
| Number of wheels | 2x/2 |
| Track width,drive side | 800 mm |
| Track width,load bearing side | 1090 mm |
| Gantry tilt angle,front/rear | 1/3 |
| Rated Lifting height | 3300 mm |
| Lifting height | 4600-10000 mm |
| Height of roof guard | 2255 mm |
| Seat height | 1230 mm |
| Vehicle Length | 3870 mm |
| Length to fork face | 2800 mm |
| Vehicle width | 980/1270 mm |
| Fork size | 1070/122/40 mm |
| Installation Level | II |
| Fork rack width | 990 mm |
| Fork outside distance | 480-890 mm |
| Lateral displacement | 100 |
| Ground Clearance of portal fame | 70 mm |
| Body Ground Clearance | 100 mm |
| Body Ground Clearance | 2300 mm |
| Travel Speed(full/no load) | 12/13 km/h |
| Maximum Climbung capacity | 12/15% |
| Braking mode | Mechanical hydraulic type |
| Battery(Voltage/Capacity) | 48V/900Ah |
| Steering system | Hydraulic pressure |
| Battery weight | 1410 kg |
---
Product Details