Good Quality 4-wheel Rough Terrain Forklift
Date: 2023-05-26 View:
Hot Sale FLIFT 4-wheel Rough Terrain Forklift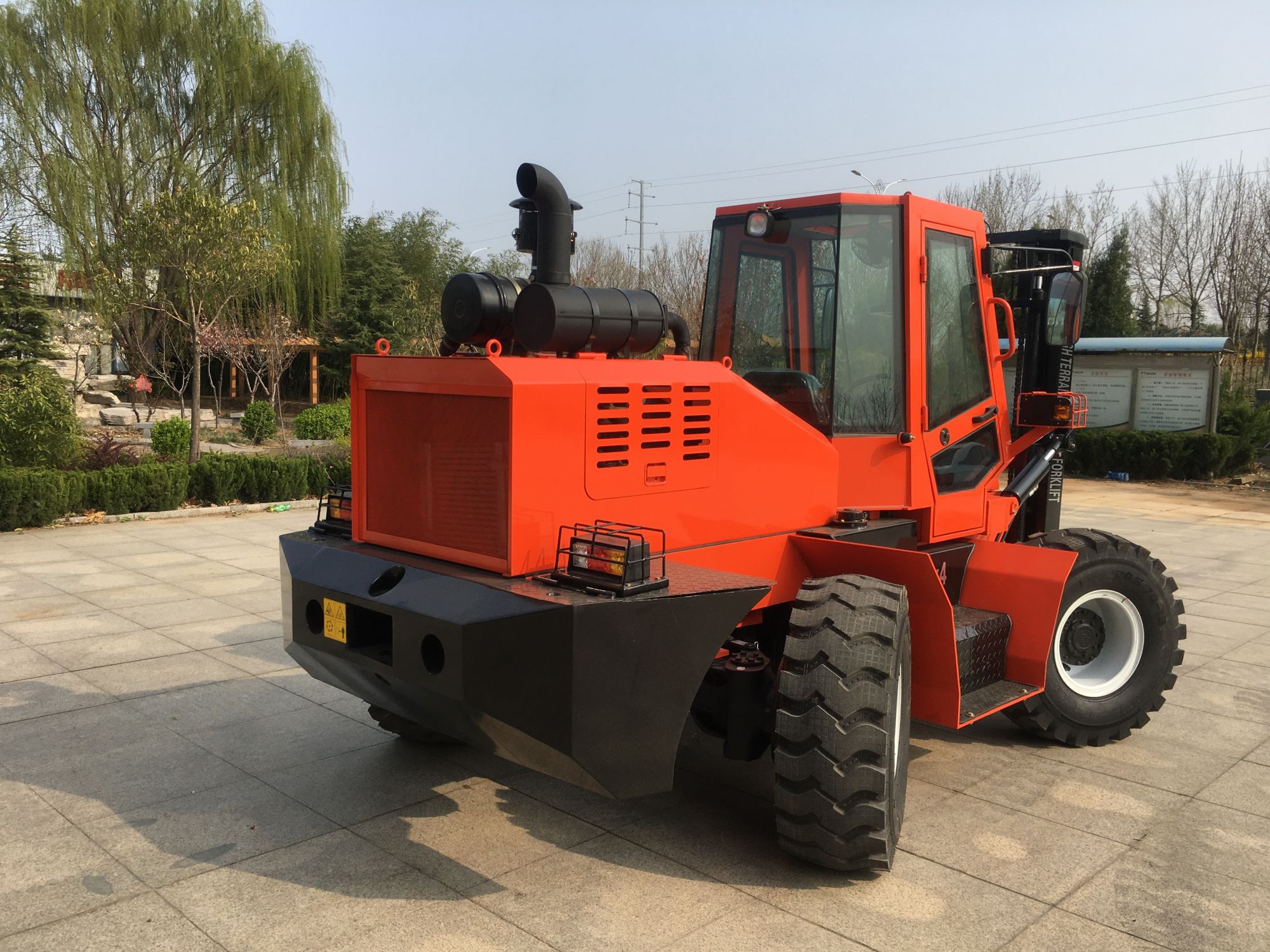 ---
Product Parameter


Model
W35
Axle base
1980 mm
Battery Voltage/Capacity
24V(80AHX2)
Dead weight
4500 kg
Distance from front axle to fork face
740 mm
Duplex mast view width
690 mm
Fork carriage width
1780 mm
Fork size L*W*T
1220*125*50 mm
Ground clearance
280 mm
Height of mast top
3720 mm
Height of operators seat
1100 mm
Height of overhead ground
2250 mm
Length to fork face
3700mm
Lifting Height
3000 mm
Load Center
500 mm
Mast tilt total
13/22
Mast width
1055 mm
Max.Gradeability(Laden)%
22%
Maximum width of machine
2100 mm
Rated Load
3500 kg
Standard engine
Chinese 53kw
Transmission
Automatic 2F/2R
Tyires
20.5/70-16
---

Product Advantages


►
Efficiency and Cost
Reducing cost of ownership, saves you time, fuel,manpower and yard loading space.
The all wheel steering and all wheel drive forklift potential to replace several machines.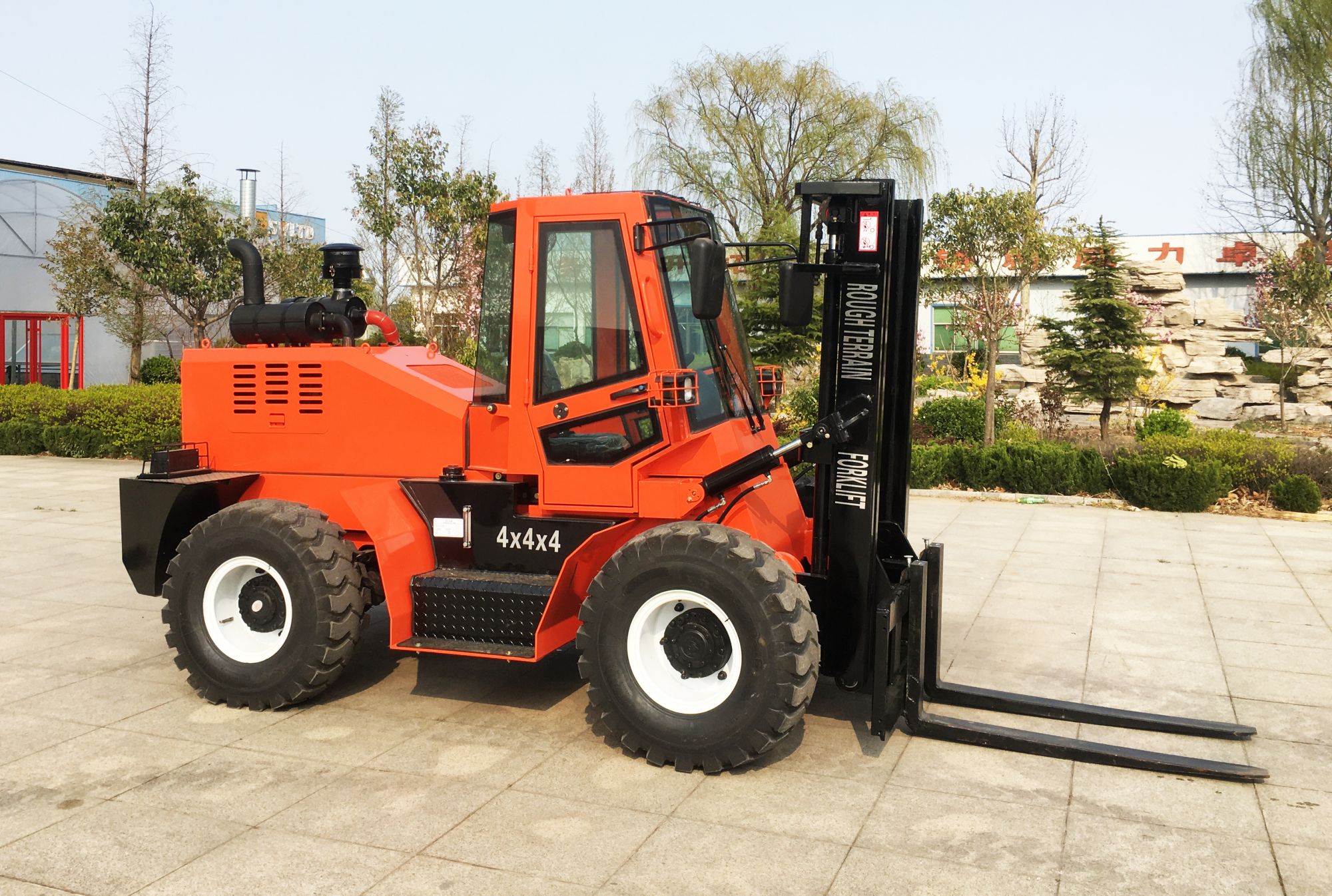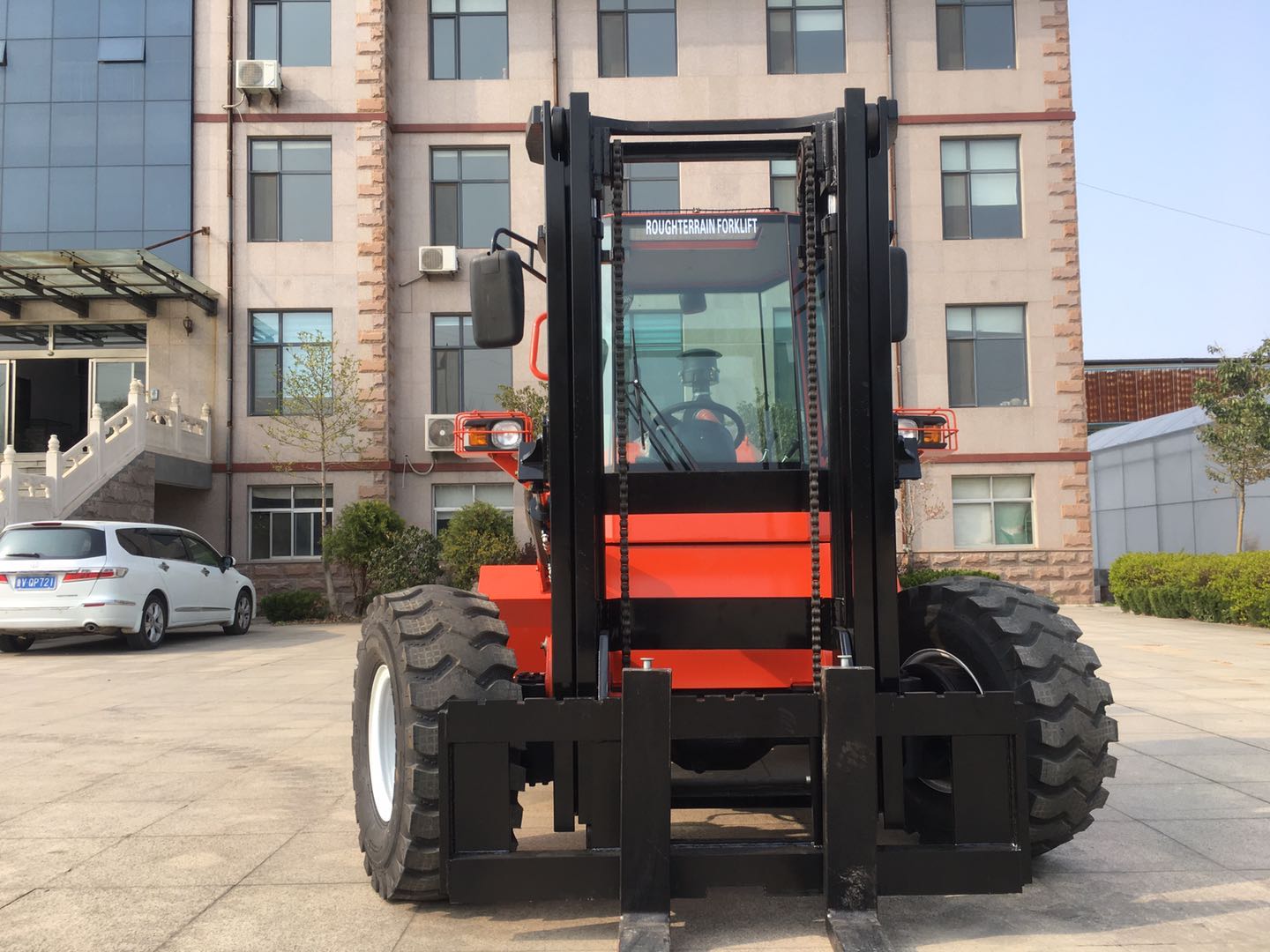 ►
Yanmar &Cummins In Option
Yanmar Novel CAE technologies were used to obtain the best muffler volumes
and sound proofing materials, has made forklift noise more lower.
Indirect Injection engine, clean exhaust.
Can meet the requirements of European III&EPAIII emission regulations.




►
Transmission
High torque transmission: Max. drive speed 23 km/H
High speed transmission: Max.drive speed 33km/H