Forklift gasoline FLIFT brand with imported parts 3 ton gasoline forklift with Japan engine
Date: 2022-06-30 View:
China factory FLIFT brand cheap price 3 ton gasoline forklift wholesale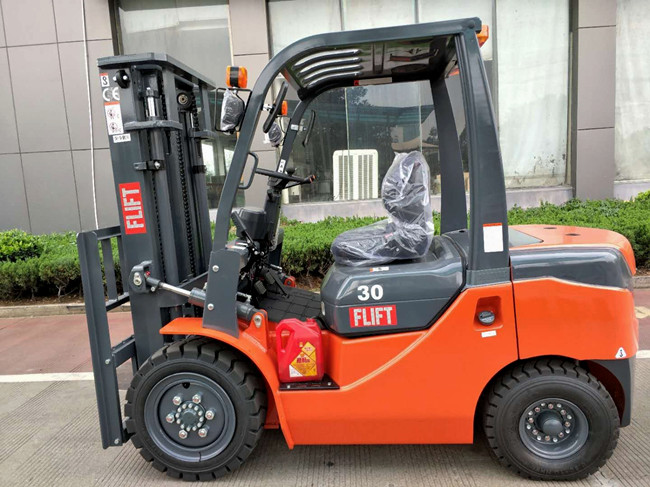 High Strength Overhead Guard
The overhead guard adopts the high strength steel sheet to press molding, providing more sophisticated security for the driver, it can also prevent wind and rain.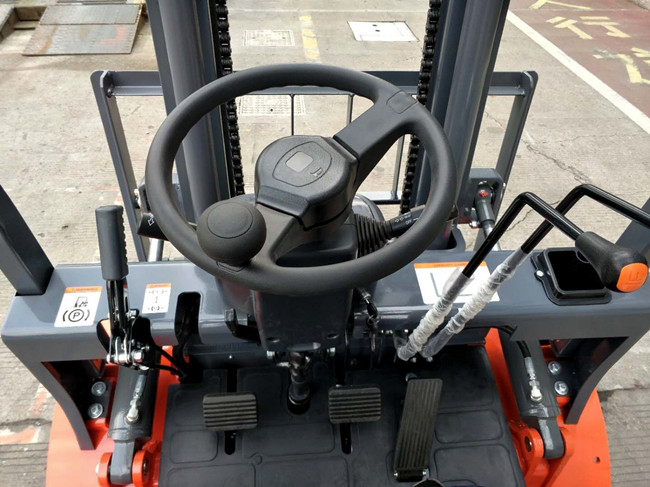 Wide view mast design, ensure the driver has an excellent view, which makes loading and
unloading operations more secure and efficient.
>High strength alloy channel steel (20MnSiv), compared with ordinary door frame channel steel
performance increased by 20%;
>Triplex full free mast pipeline back-mounted design, with a vision same with duplex mast;
>The main side roller is designed independently.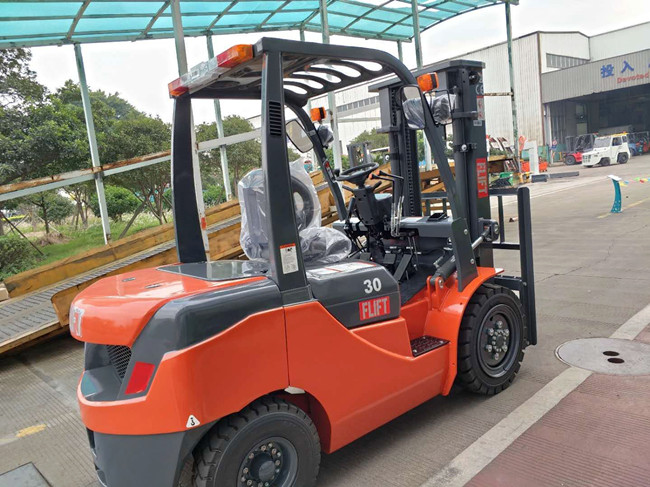 High Performance Hydraulic System
Load sensing priority steering hydraulic system design, flexible steering, mast lift speed
increased by 20%;
>Tilt cylinder, lifting cylinder, steering cylinder standard imported oil seal;
>The lifting cylinder is equipped with descent buffer function.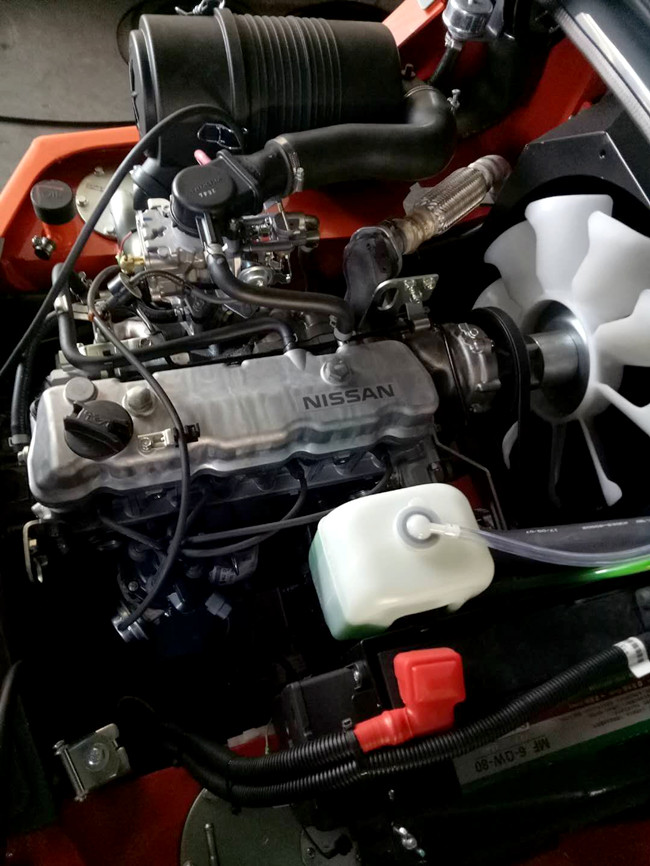 Comfortable Driving Space
All accessories like engine, gear box are supported by domestic and world famous brand, high
quality, reliable after-sales.
>Large opening iron press cover (opening Angle up to 70%), built-in heat insulation molding
lining;
>Large open anti-skid pedal, so that the operator on and off more convenient, safe;
> Optional instrument panel overlay.


FLIFT 3.0 ton gasoline forklift specification

| | | |
| --- | --- | --- |
| Model | | FY30 |
| Rated Capacity | kg | 3000 |
| Load Centre | mm | 500 |
| Lift Height | mm | 3000 |
| Fork Size | mm | 1070*125*45 |
| Mast Tilt Angle | Deg | 6°/12° |
| Front Overhang (Wheel Center to fork face) | mm | 475 |
| Ground Clearance (Bottom of mast) | mm | 135 |
| Length to face of fork(Without fork) | mm | 2730 |
| Overall Width | mm | 1225 |
| Mast Lowered Height | mm | 2115 |
| Mast Extended Height(With backrest) | mm | 4160 |
| Overall Guard Height | mm | 2090 |
| Turning Radius(outside) | mm | 2440 |
| Min. insecting aisle | mm | 2490 |
| Max. Gradeability | % | 20 |
| Wheel Base | mm | 1700 |
| Service Weight | kg | 4300 |
| Battery voltage/capacity | V/Ah | 12/80 |
| Transmission | | Hydraulic |
FLIFT brand forklifts CE approved: