Chinese supplier diesel forklift FLIFT 3 ton diesel forklift factory price
Date: 2022-02-09 View:
FLIFT new type S-series 3 ton diesel forklift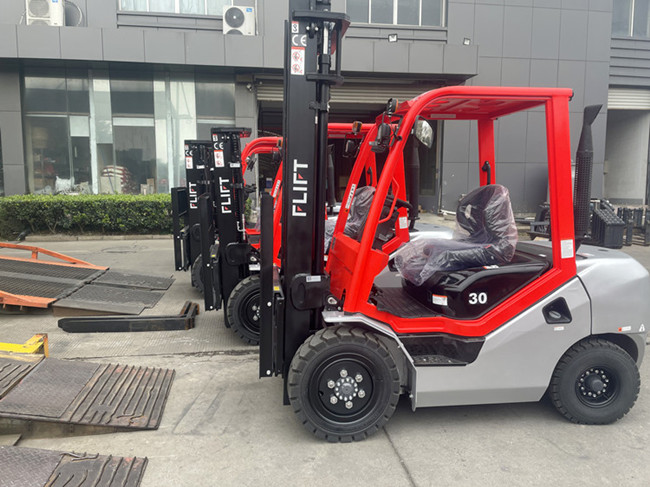 Wide-view mast design, ensure the driver has an excellent view, which makes loading and unloading operations more secure and efficient.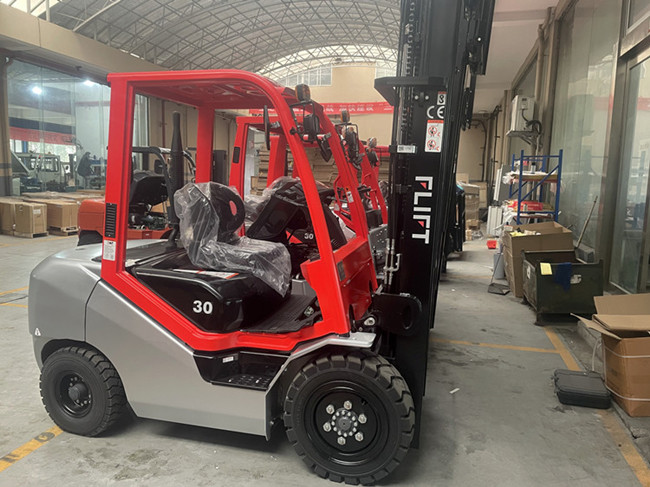 Large operating space, superior ergonomic design, comfortable operation, convenient and efficient.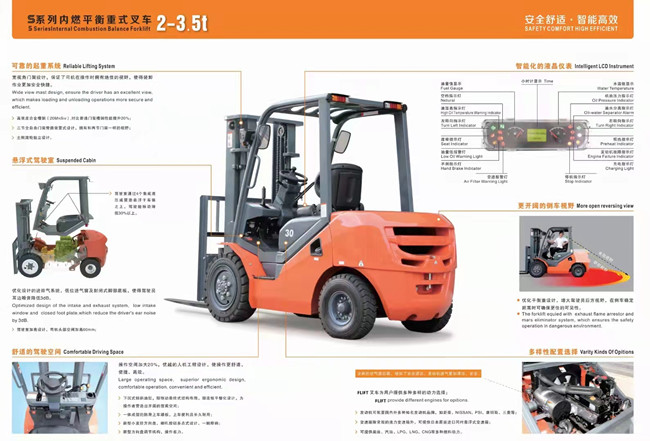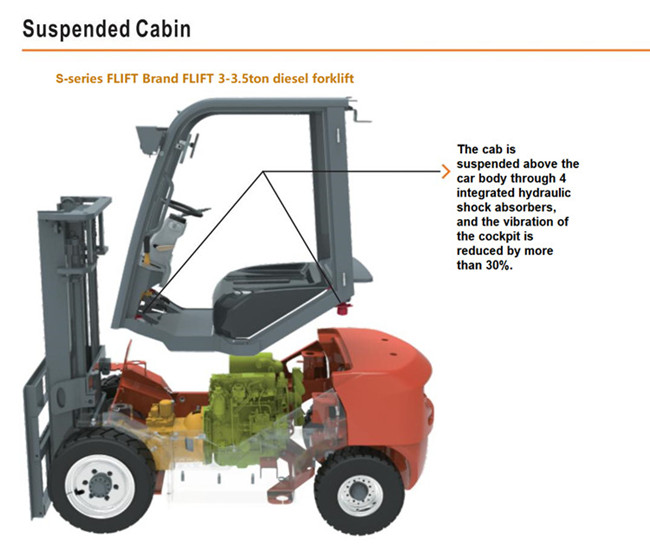 Optimized design of the intake and exhaust system, low intake window and closed foot plate, which reduce the driver's ear noise by 3dB.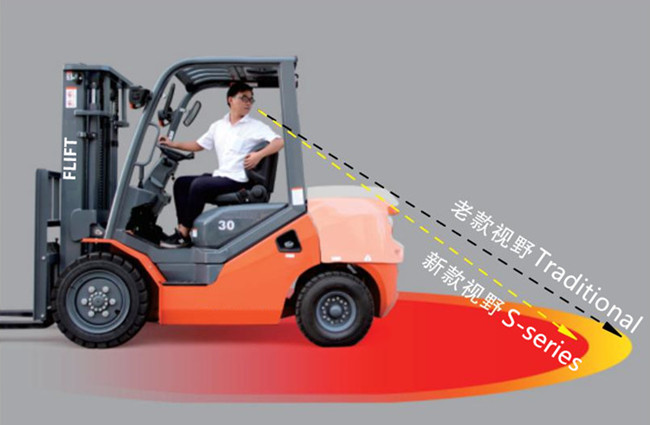 The forklift equied with exhaust flame arrestor and mars elimininator system, which ensure the safety operation in dangerous environment.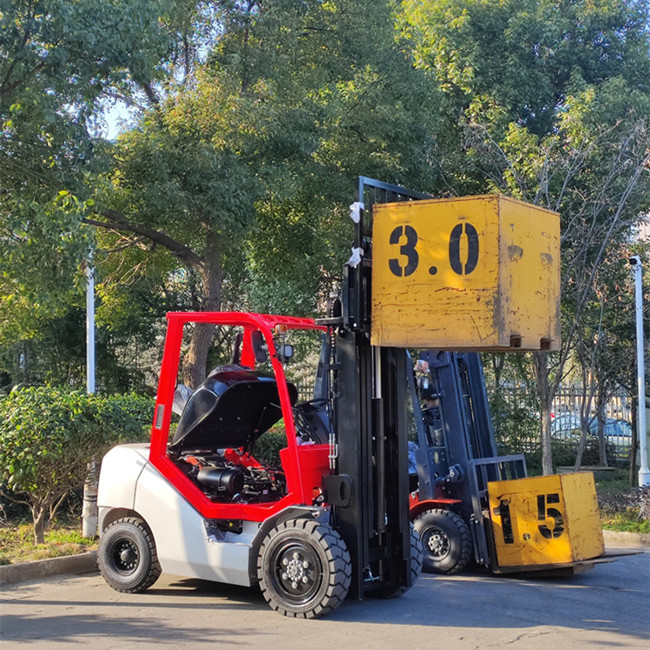 Quality control, lifting weight testing.


FLIFT 3 ton S-series diesel forklift specification

| | | |
| --- | --- | --- |
| Model | | FD30S |
| Rated Capacity | kg | 3000 |
| Load Centre | mm | 500 |
| Lift Height | mm | 3000 |
| Fork Size (L*W*T) | mm | 1070*125*45 |
| Mast Tilt Angle (F/R) | Deg | 6°/12° |
| Front Overhang (Wheel Center to fork face) | mm | 480 |
| Ground Clearance (Bottom of mast) | mm | 140 |
| Length to face of fork(Without fork) | mm | 2730 |
| Overall Width | mm | 1225 |
| Mast Lowered Height | mm | 2115 |
| Mast Extended Height(With backrest) | mm | 4150 |
| Overhead Guard Height | mm | 2150 |
| Turning Radius(outside) | mm | 2420 |
| Min. intersecting aisle | mm | 2490 |
| Travel speed (Empty load) | km/h | 20 |
| Lifting speed (Full load) | mm/s | 510 |
| Max. Gradeability | % | 20 |
| Wheel Base | mm | 1700 |
| Service Weight | kg | 4250 |
CE certificate: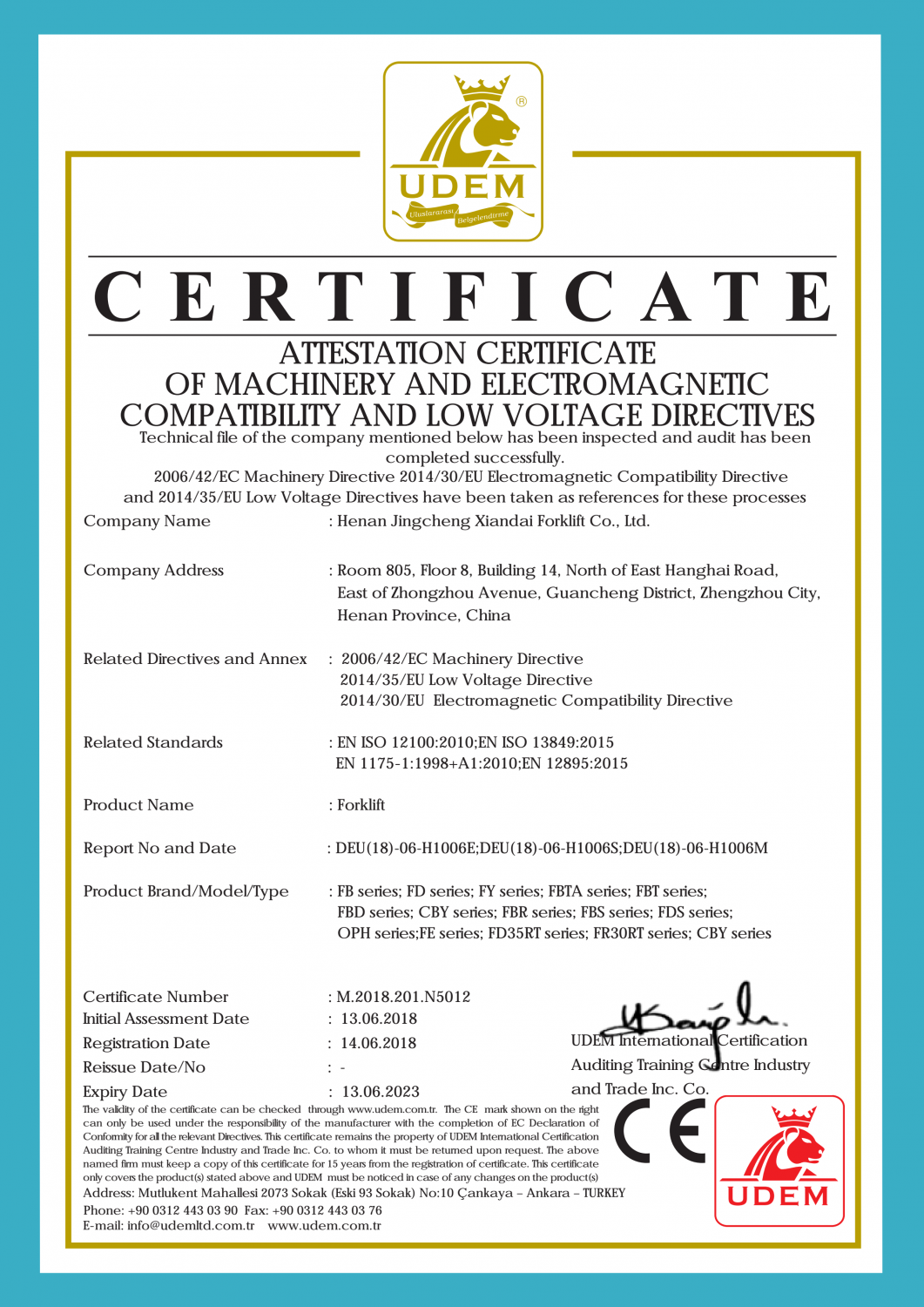 S-series FLIFT brand 3.0 ton diesel forklift loading video: