Container Handler Heavy Duty Forklift Truck optional engine FLIFT brand 10 ton diesel forklift
Date: 2020-05-20 View: 12
FLIFT 10 ton Logistic Machine FD100 diesel Forklift With A CE Certification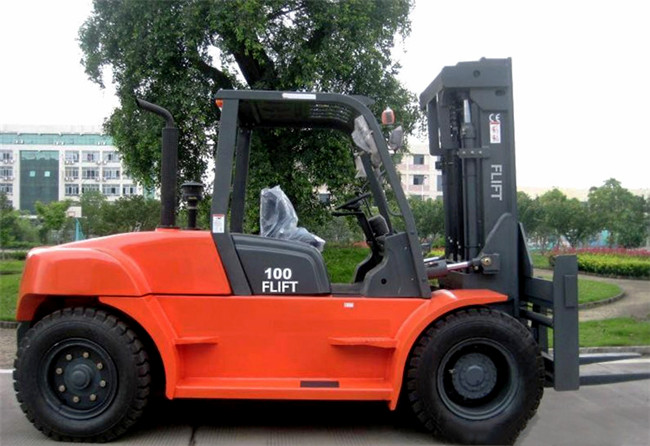 FLIFT forklift with ergonomic design, rational operation device layout, equipped with adjustable seats and steering wheel, lets drivers done the work more comfort.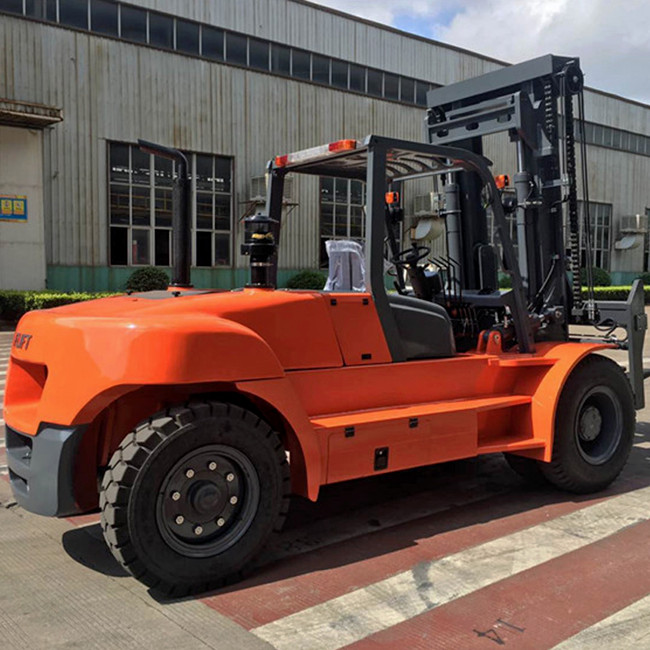 The optimization design full vision mast with external pipeline layout provides the best vision for the driver which imporves the safety of the dvriving and operation.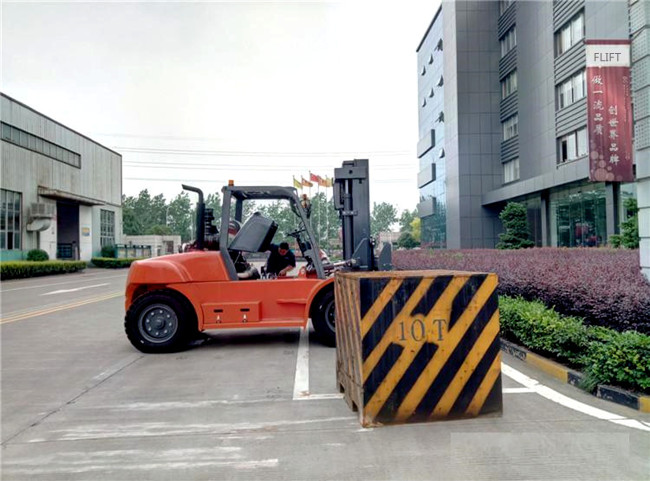 Every single forklift before leave the factory, will done the quality control:Running-in test,Gradeability test, Obstacle test, Lift speed test Brake test, and Steer Angle test.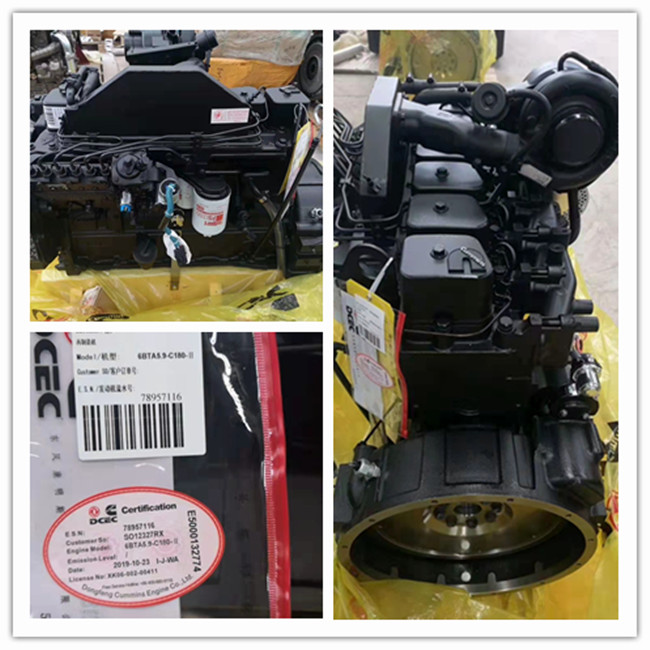 Cummins engine model: 6BT5.9. For different markets we provide different engines for optional.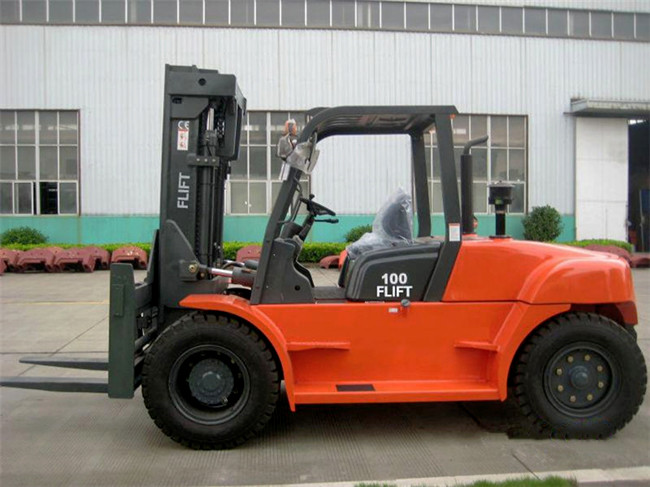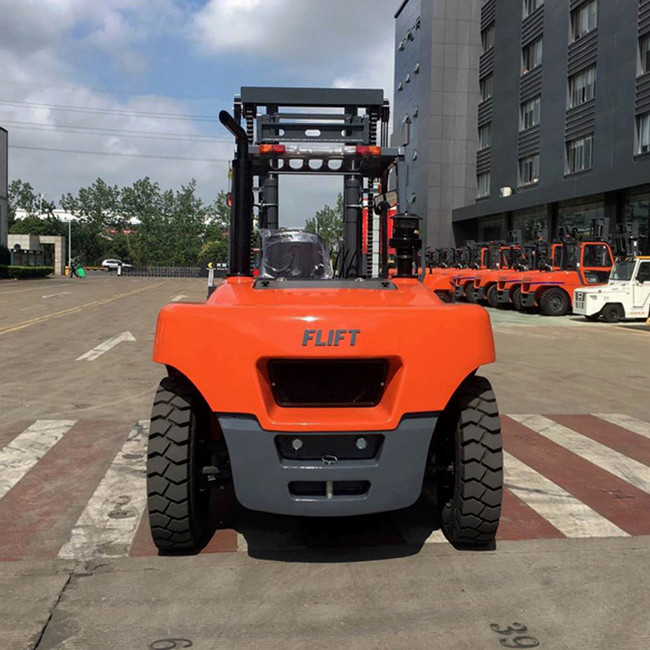 FLIFT 10 ton G-series diesel forklift specification

| | | |
| --- | --- | --- |
| | | FD100 |
| Model | | |
| Rated Capacity | kg | 10000 |
| Load Centre | mm | 600 |
| Lift Height | mm | 3000 |
| Fork Size (L*W*T) | mm | 1520*175*85 |
| Mast Tilt Angle (F/R) | Deg | 6°/12° |
| Front Overhang (Wheel Center to fork face) | mm | 750 |
| Ground Clearance (Bottom of mast) | mm | 240 |
| Length to face of fork(Without fork) | mm | 4280 |
| Overall Width | mm | 2170 |
| Mast Lowered Height | mm | 2830 |
| Mast Extended Height(With backrest) | mm | 4320 |
| Overall Guard Height | mm | 2570 |
| Turning Radius(outside) | mm | 3970 |
| Min. insecting aisle | mm | 3590 |
| Travel speed (Empty load) | km/h | 30 |
| Lifting speed (Full load) | mm/s | 270 |
| Max. Gradeability | % | 20 |
| Wheel Base | mm | 2800 |
| Service Weight | kg | 13000 |
| Battery Voltage/Capacity | V/Ah | (12V/80Ah)*2 |
| Engine optional | | Isuzu 6BG1 / Cummins QSF3.8 / Cummins 6BT5.9 |
| Transmission | | Hydraulic |

FLIFT forklift CE approved: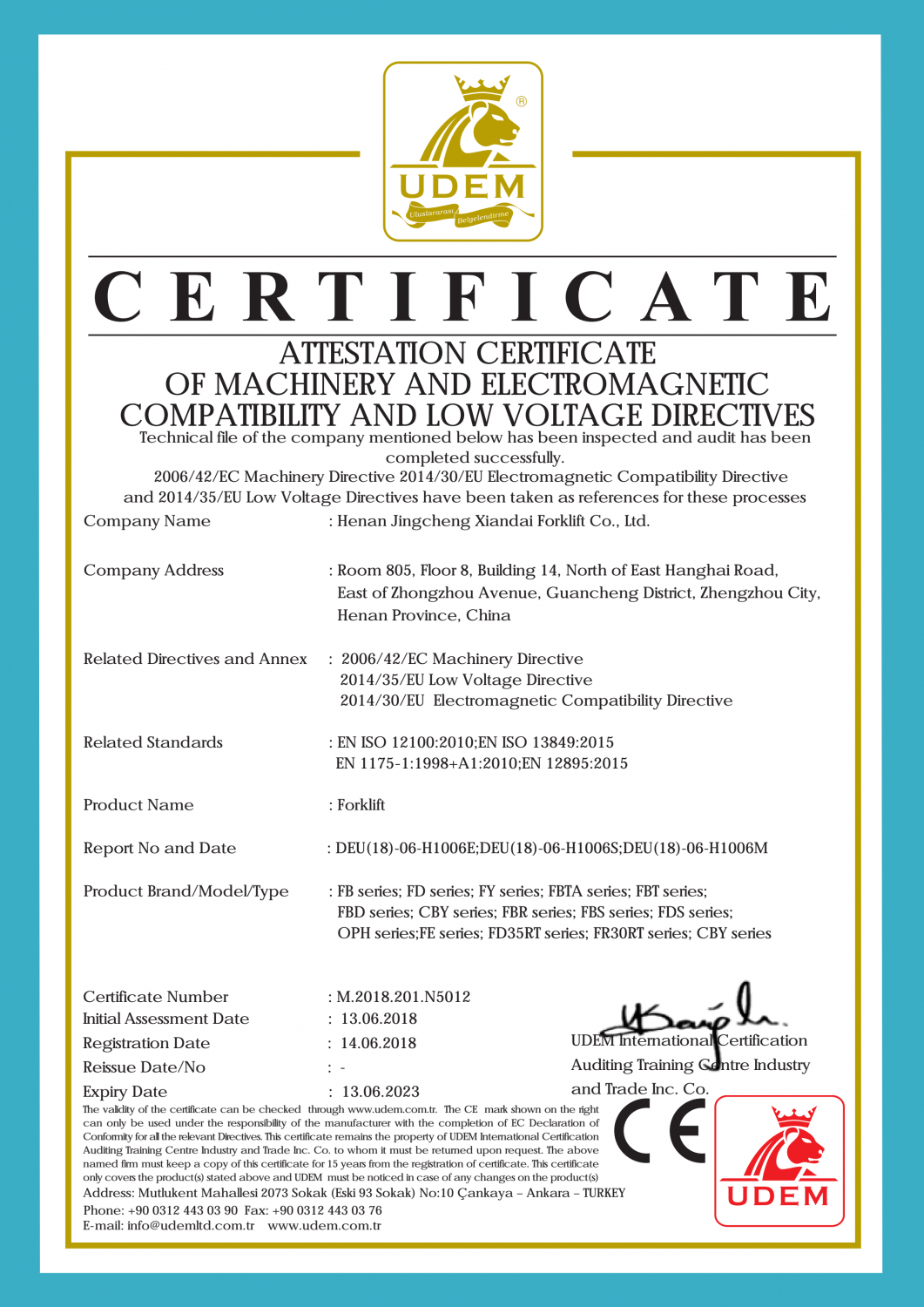 FLIFT 10 ton diesel forklift customized with enclosed cabin video show: