FLIFT release a new model 7ton forklift
Date: 2009-05-08 View: 2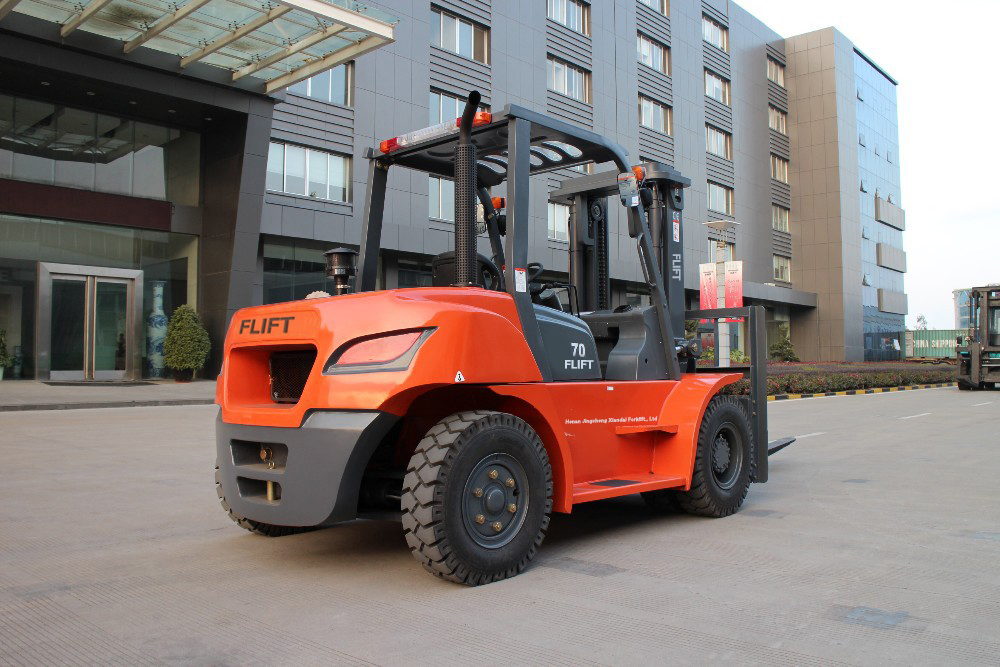 1. Fashionable appearance
To introduce modern automobile appearance design and fashionable appearance design concept, the contour line is more modern and fluent, luxurious and beautiful.
2. Whirlwind air pre-filter & air filter design
Whirlwind air pre-filter & air filter design can be effectively capture fine dust. Even in dusty environment, it also can keep engine in high performance and extend engine life.
3. Vertical exhaust design
Vertical exhaust design sharply reduced engine exhaust noise. Meanwhile, it also can lower exhaust resistance so that insures the engine normal work and prolong the life of the engine
4. Optimization of hydraulic system
When compare with previous design of 7ton forklift, new designed 7 ton forklift's hydraulic system is more reasonable. Hydraulic components selection and hydraulic system arrangement are improved.
5. Comfort
FLIFT new 7 ton forklift adopts advanced man-machine engineering design. The steering wheel, control handle, seat, brake actuator and accelerator pedal are all designed according to man-machine engineering.