FLIFT 2 ton electric reach stacker high quality cheap price
Date: 2022-02-11 View:
Made in China FLIFT brand 2 ton electric reach stacker price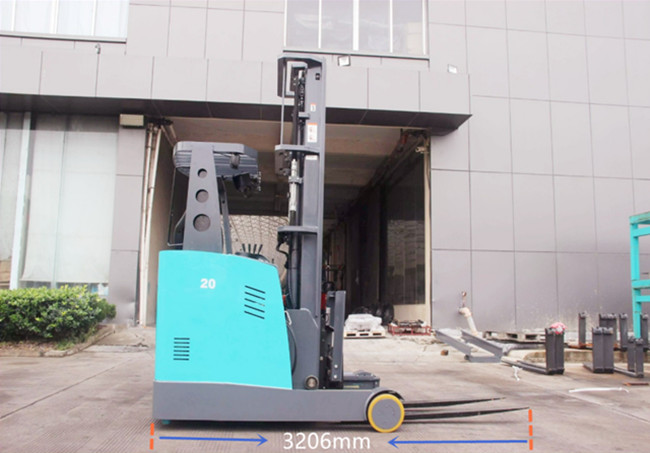 FLIFT seated electric reach stacker internationally advanced joints, hoses and imported seals, and reasonable hose layout ensure the cooling, sealing, durability, safety and high efficiency of the hydraulic system of the whole machine.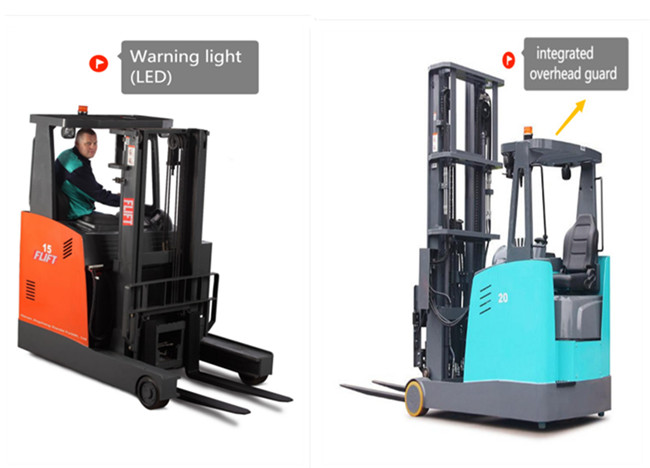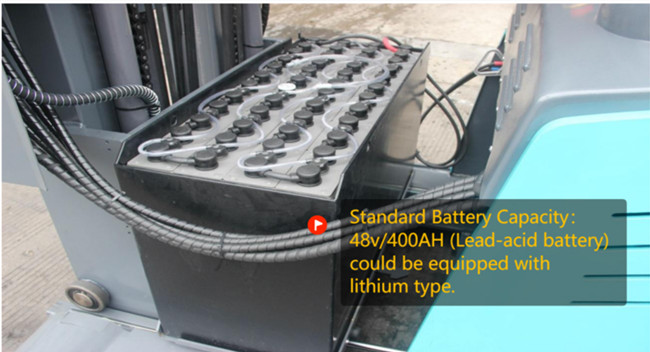 The design of detachable battery makes its convenience for the users' self-maintenance and replacement of the battery.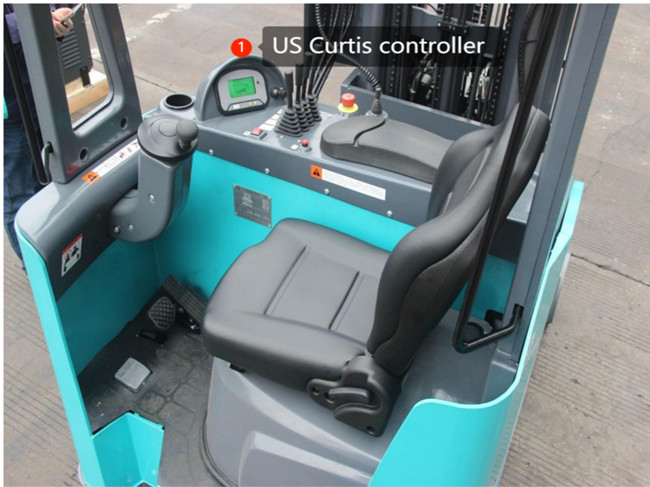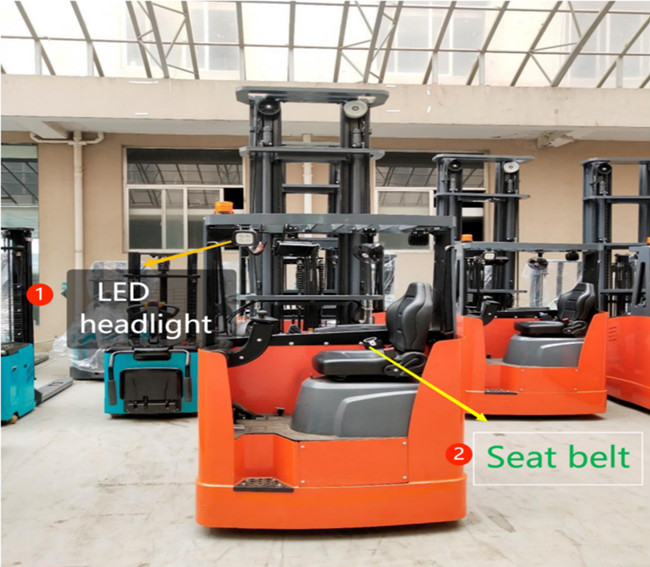 Comfort and safe opration area, with high quality imported controler.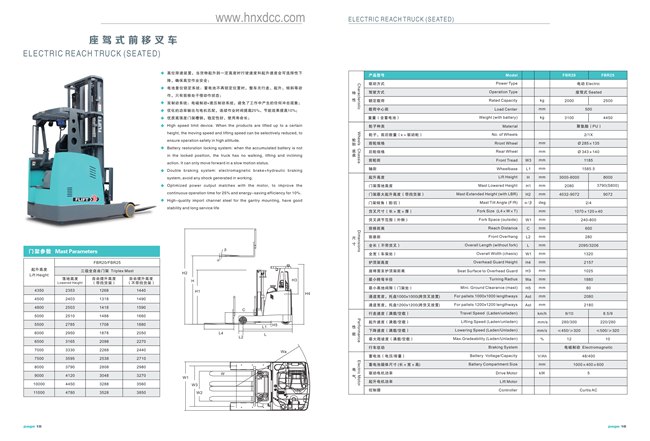 FLIFT 2 ton seated electric reach stacker specification

| | | |
| --- | --- | --- |
| Model | | FBR20 |
| Operator Type | | Seated |
| Rated Capacity | kg | 2000 |
| Load Centre | mm | 500 |
| Weight(with battery) | kg | 3100 |
| Lift Height | mm | 3000-8000 |
| Mast Lowered Height | mm | 2080 |
| Mast Extended Height(with LBR) | mm | 4032-9072 |
| Mast Tilt Angle(F/R) | Deg | 2/4 |
| Fork Size(L*W*T) | mm | 1070*120*40 |
| Fork Space(outside) | mm | 240-800 |
| Reach Distance | mm | 600 |
| Front Overhang | mm | 280 |
| Overall length(without fork) | mm | 2095/3206 |
| Overall Width(chasis) | mm | 1320 |
| Overhead Guard Height | mm | 2157 |
| Seat Surface to Overhead Guard | mm | 1025 |
| Turning Radius | mm | 1880 |
| Mini. Ground Clearence(mast) | mm | 80 |
| For pallets 1000*1000 lengthways | mm | 2080 |
| For pallets 1200*1200 lengthways | mm | 2180 |
| Travel Speed(Loaded/Unloaded) | km/h | 9/10 |
| Lifting Speed(Loaded/Unloaded) | mm/s | 280/300 |
| Lowing Speed(Loaded/Unloaded) | mm/s | ≤450/≥320 |
| Max.Gradeability(Loaded/Unloaded) | % | 12 |
| Service Brake | | Electromagnetic |
| Material | | PU |
| Battery(Voltage/Capacity) | V/Ah | 48/400 |
| Battery Compartment Size) | mm | 1000*400*600 |
| Controller | | Curtis AC |
FLIFT forklift CE approved: