FLIFT brand AC-Sit-Down Multi-directional 4 ton electric forklift for narrow aisle used in warehouse factories
Date: 2022-02-22 View: 15
Long material handling FLIFT 4 ton cheap price seated type Multi-direction electric forklift truck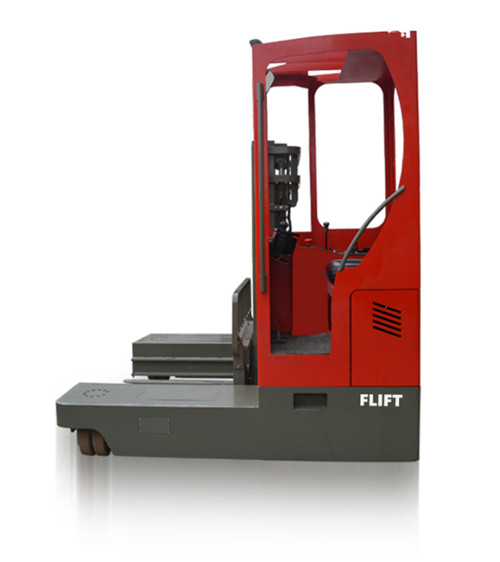 FLIFT Brand TFC40 series forklift is a universal forklift used for the handling and stacking of long materials and goods.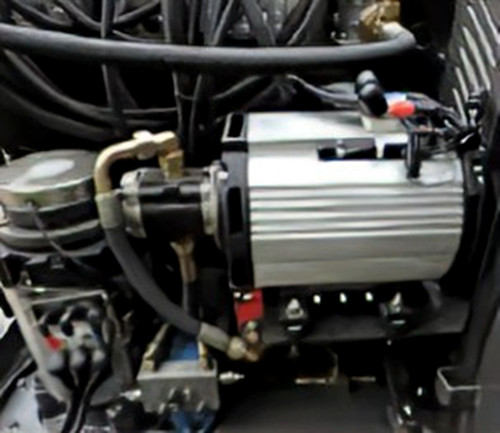 The maintenance-free AC drive system enables the vehicle to respond more quickly and accurately.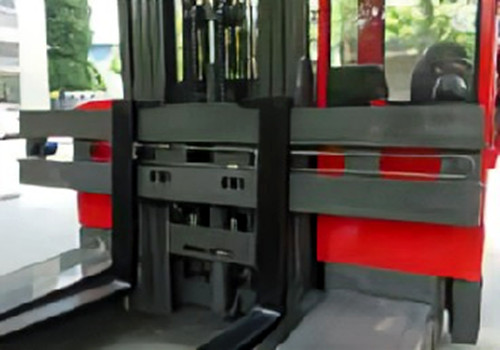 The ultra-wide fork frame and fork pitch adjustment function make the truck suitable for long material handling with different needs.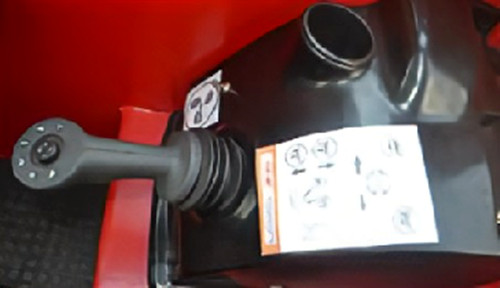 Imported integrated handle, diverse functions and comfortable operation.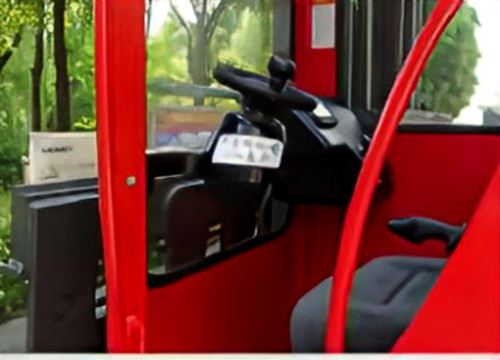 The cab designed according to ergonomics provides a large operating space and an excellent all-round vision.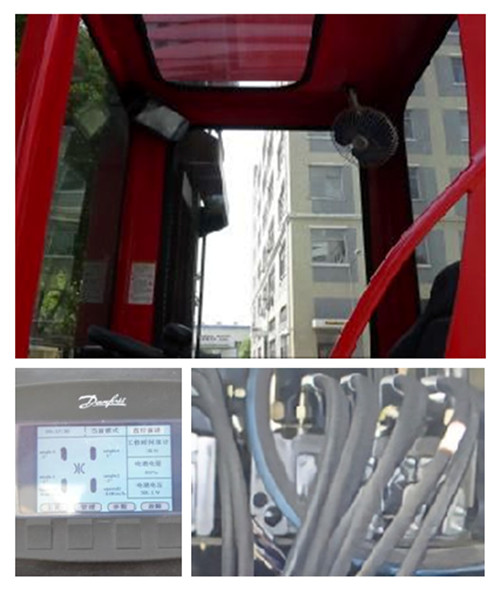 The precise and powerful proportional hydraulic oil circuit design ensures the coordination and stability of the whole vehicle.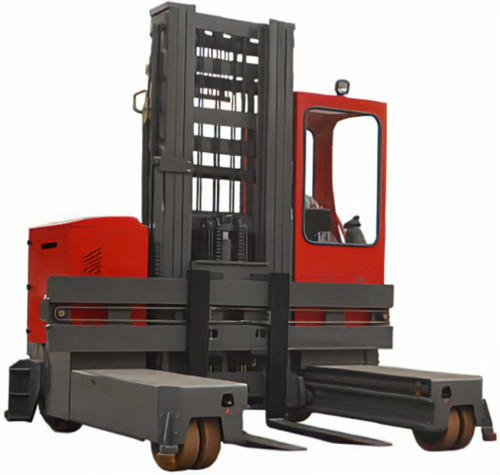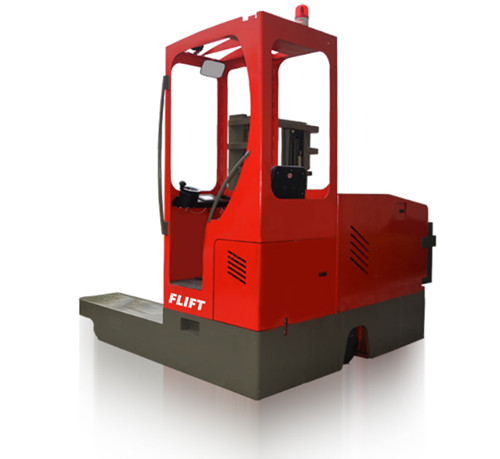 FLIFT 4 ton multi directional electric forklift specification

| | | |
| --- | --- | --- |
| Manufacturer | | FLIFT |
| Model | | TFC40 |
| Power type | | Battery |
| Driving style | | Seated |
| Rated load Capacity | kg | 4000 |
| Load center distance | mm | 600 |
| Front overhang | mm | 318 |
| Wheelbase | mm | 1800 |
| Vehicle weight (including battery) | kg | 8100 |
| Tyre type, drive side/load side | mm | PU |
| Tire size, load-bearing side | mm | φ377×110(dual wheels) |
| Tire size, drive side | mm | φ457×160 |
| Number of wheels, front/rear (x=driving wheels) | mm | 4/2X |
| Wheel base, drive side | mm | 1986 |
| Wheel base, load-bearing side | mm | 1959 |
| Mast tilt range, front/rear | α/β(°) | 3/5 |
| Mast Lowered height | mm | 3290 |
| Free lift height | mm | 2050 |
| Lifting height | mm | 6000 |
| Maximum height of mast when lifting | mm | 7230 |
| Height of overhead guard | mm | 2670 |
| Seat height | mm | 1375 |
| Vehicle length | mm | 515 |
| Length to fork surface | mm | 2300 |
| Vehicle width | mm | 2960 |
| Fork size | l/e/s(mm) | 1200/150/50 |
| Fork frame width | mm | 2960 |
| Outer distance of fork | mm | 560-2900 |
| Inner leg distance | mm | 1340 |
| Forward distance | mm | 1300 |
| Ground clearance of mast (without camera) | mm | 150 |
| Driving speed, full/unloaded | km/h | 7.8/9.0 |
| Lifting speed, full/unloaded | mm/s | 170/220 |
| Maximum climbing ability in straight travel, full/unloaded (S2-5min) | %(tanθ) | 8/10 |
| Maximum climbing ability on sidewalk, full/no load (S2-5min) | %(tanθ) | 8/10 |
| Braking method | | Electromagnetic |
| Drive motor power (S2-60min) | kw | 7.0AC |
| Lift motor power, (S3-15%) | kw | 15AC |
| Battery, voltage/rated capacity | V/Ah | 48/900 |
| Battery weight | kg | 1470 |
| Steering system | | Electro-hydraulic ratio |
| Battery replacement method | | Hoisting |
FLIFT forklift CE approved: